It is the season of gifting, one of the five languages of love (alongside touch, time, affirmation, and action). Whether the gifts you give are tiny statements of thoughtfulness or major monuments of adoration, you can find something inspiring from local boutiques and makers. Perhaps shopping local is a sixth love language–one that speaks to lively main streets and praises vibrant Pittsburgh neighborhoods! 
Super-soft Scottish wool is knitted into sweaters and then run through a decades-old brushing machine to make it appealingly shaggy. Colors of sea pearl and jade pair well with Spanish-made shirts from MIRTO in muted floral and paisley, both in navy blue.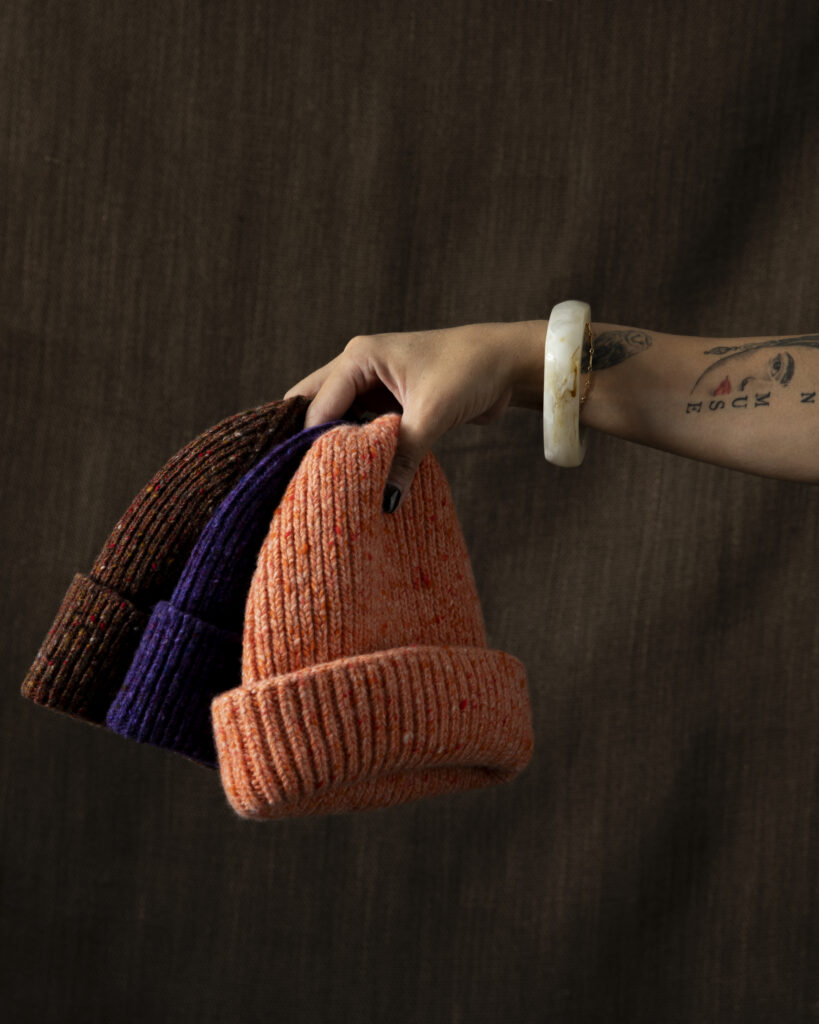 Snug and oh-so-soft knit caps for the stylish dudes in your life.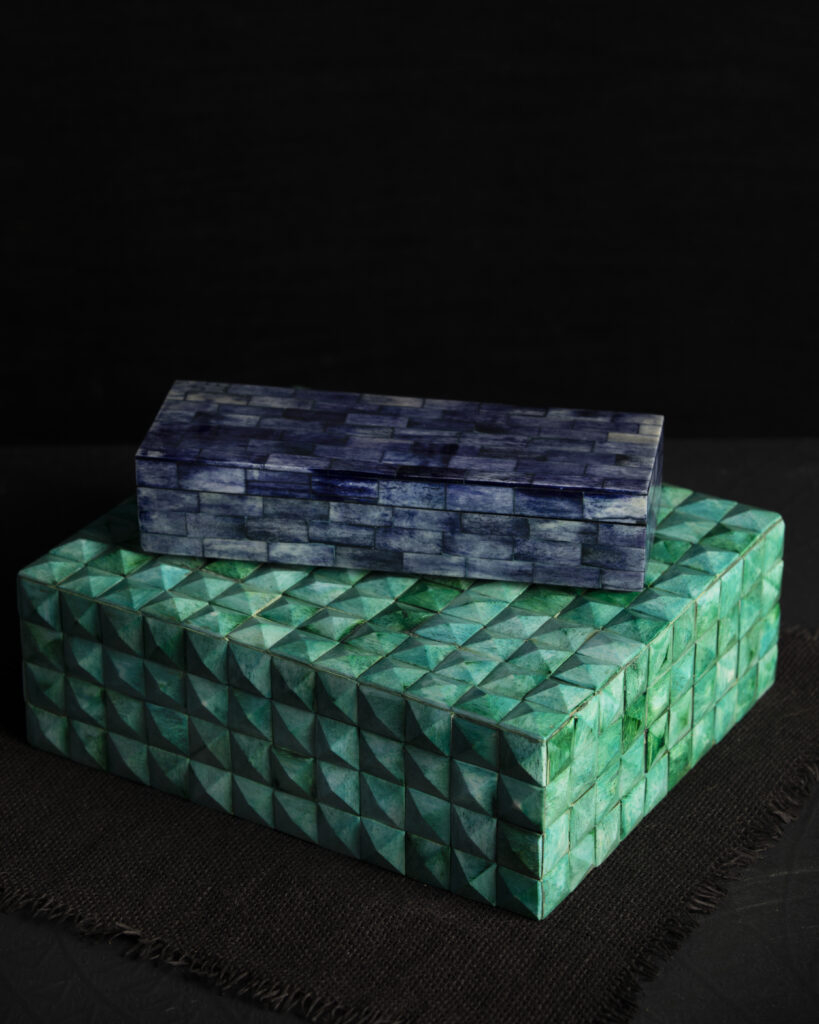 Inside, these handcrafted boxes hide whatever needs to be hidden. Outside, mosaics of dyed cow bone delight the eye with stunning color and texture. 
Walk on the wild side with Marni's calf hair Fussbett mules. Men's sizes in purple and women's in shocking pink. Ergonomic leather insoles and rubber soles make them as comfortable as they are delectable. Made in Italy.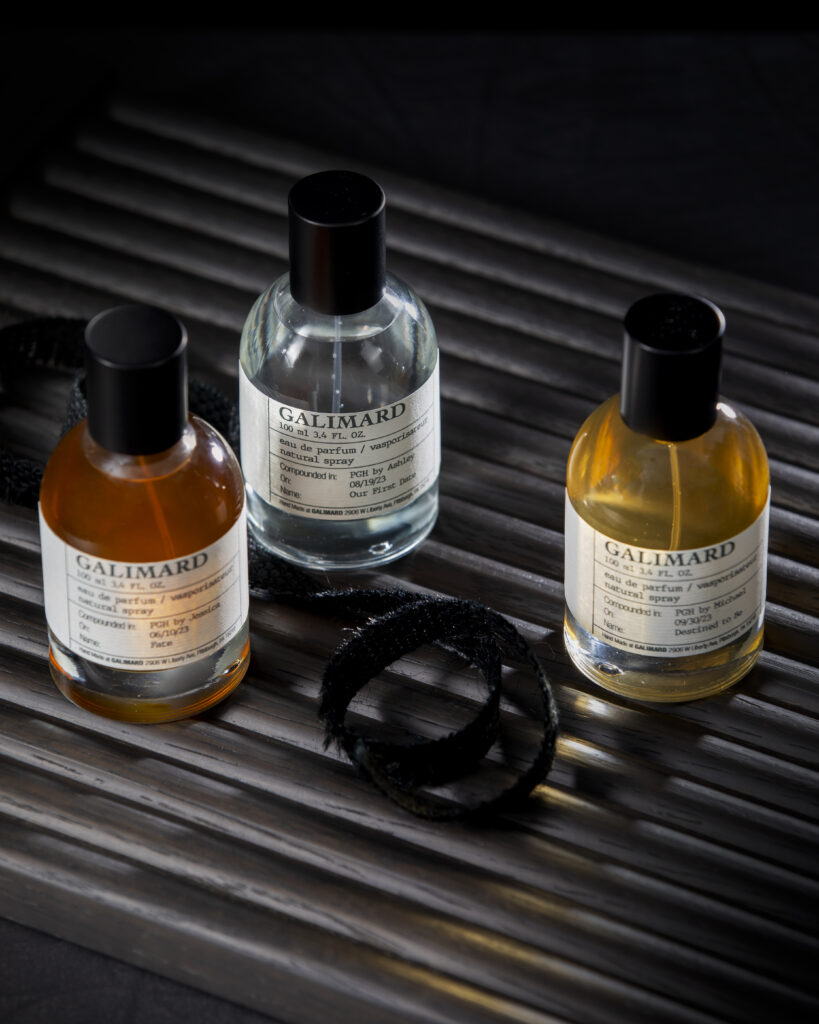 French perfume dynasty Galimard launched in Dormont last year with Les Studio des Fragrances. Choose from 127 different scents to craft a bespoke fragrance as a gift—or create a scent together with your beloved with the help of a certified expert "nose" and a deep-dive into perfumery history. You'll leave with a 100-milliliter bottle of your secret formula. Only you can return to order more. $200 per person. By appointment only. 
The relaxed fit of this pristine ivory Y-3 shirt by legendary Japanese designer Yohji Yamamoto will make it a favorite. The precision pockets make it practical. Add a Y-3 phone case and a Paul Smith backpack and you can proceed with your day in style.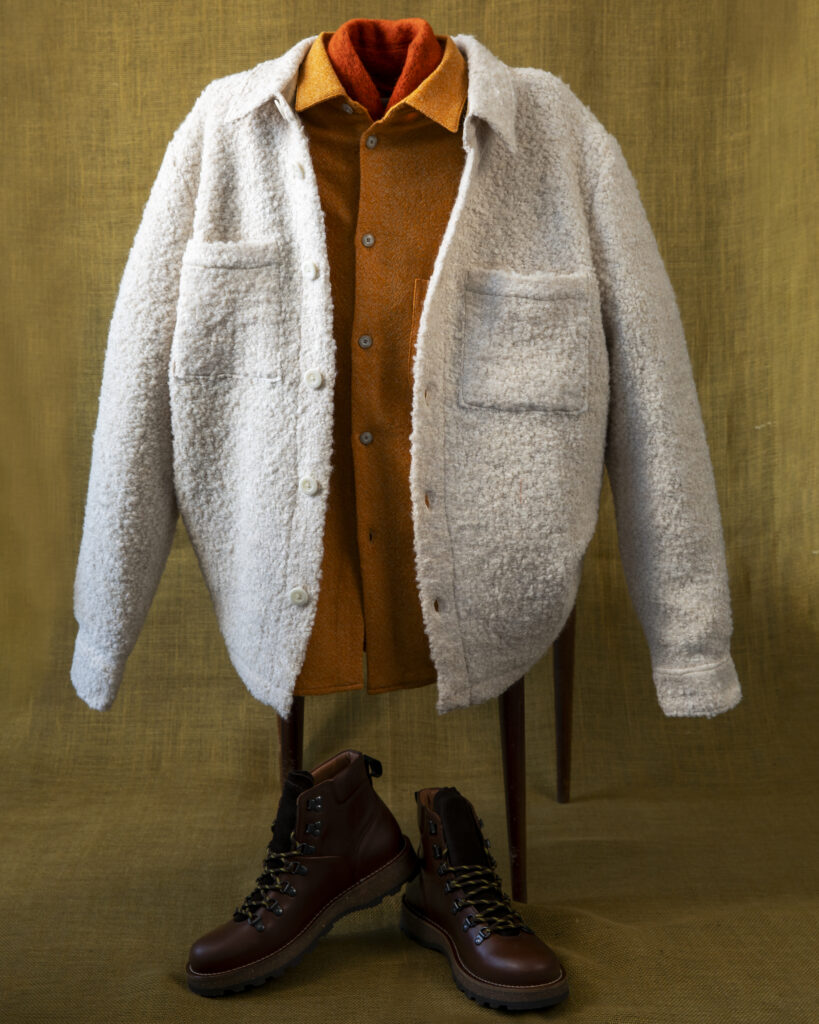 Baby, it's cold outside: bundle up in warming layers of warm color. Start with a Gusto shirt in butterscotch Italian wool. Add Document's orange wool-nylon field jacket. On top, a cozy layer of Portuguese Flannel's curly overshirt. (The boots from SōL Collective are on the next page.)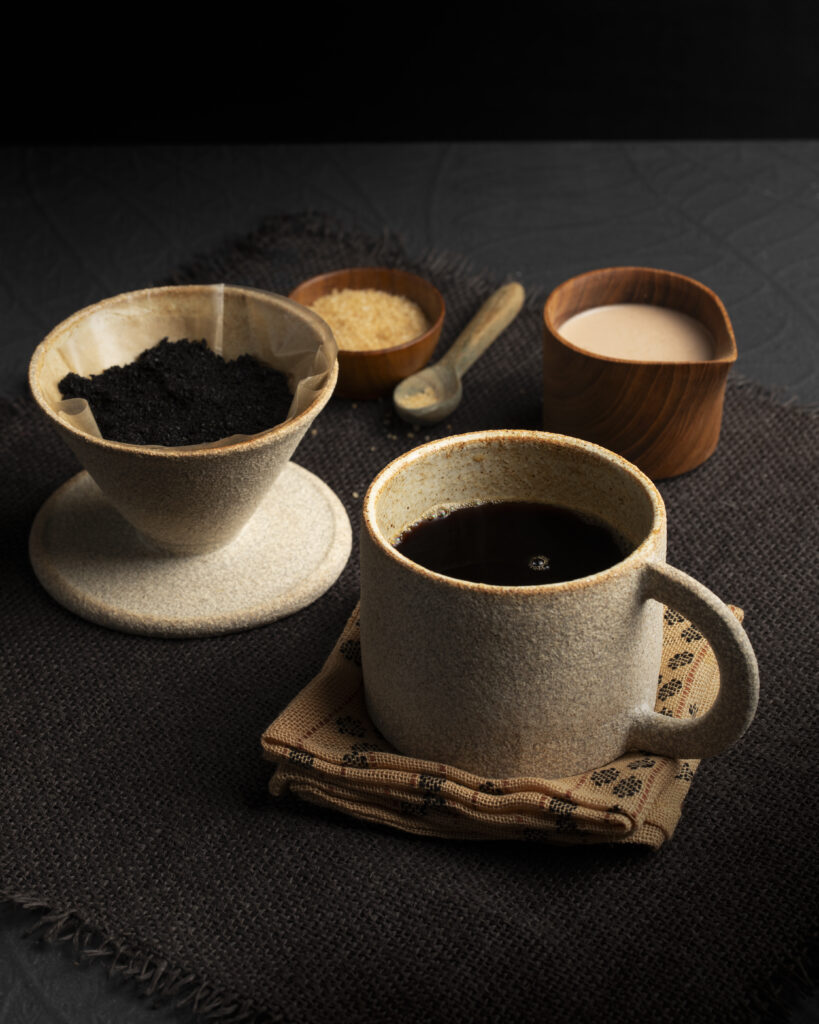 The gorgeously tactile finish of the Sursierra coffee dripper is matched by a perfectly proportioned mug. The pair will awaken your fingertips just as the coffee they make and hold awakens the rest of you. The mug rests on a handwoven, all-cotton Guatemalan tea towel.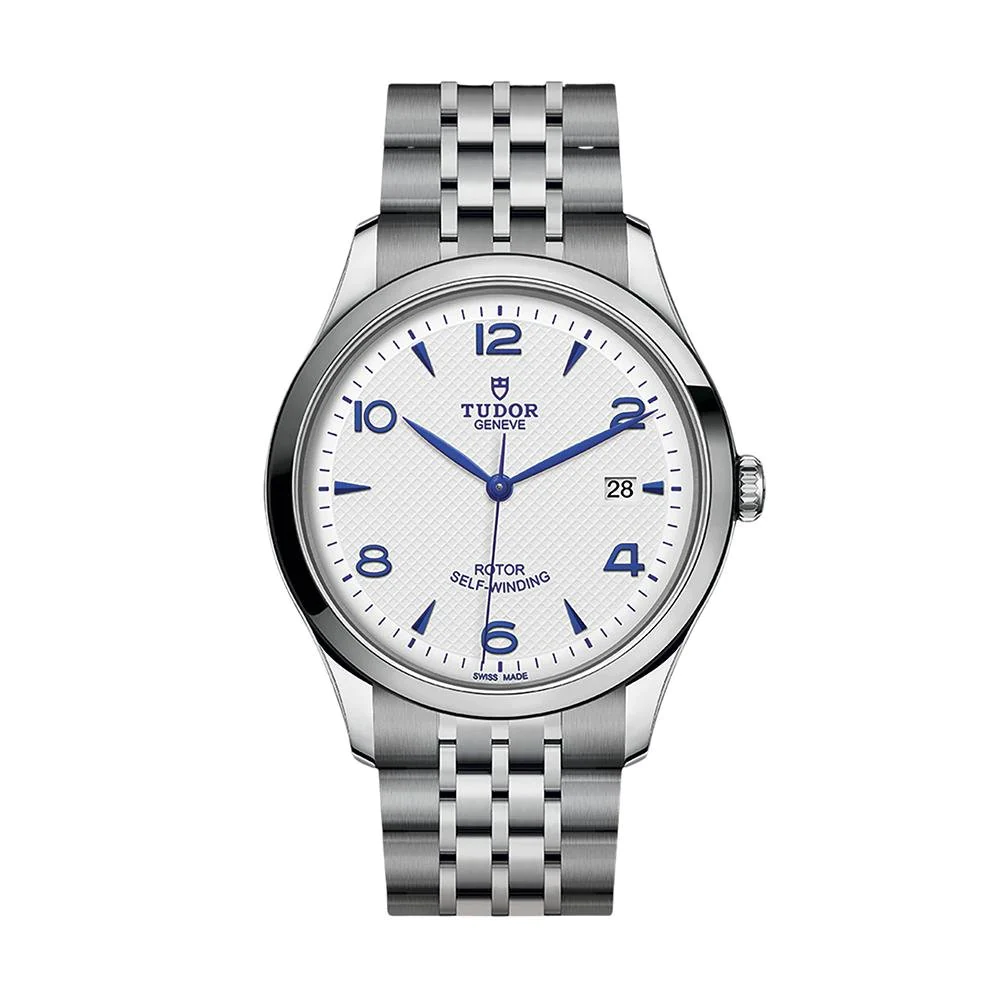 A 1926 28mm opaline and blue dial stainless steel Tudor watch will make a fella feel very special. And chic. And punctual.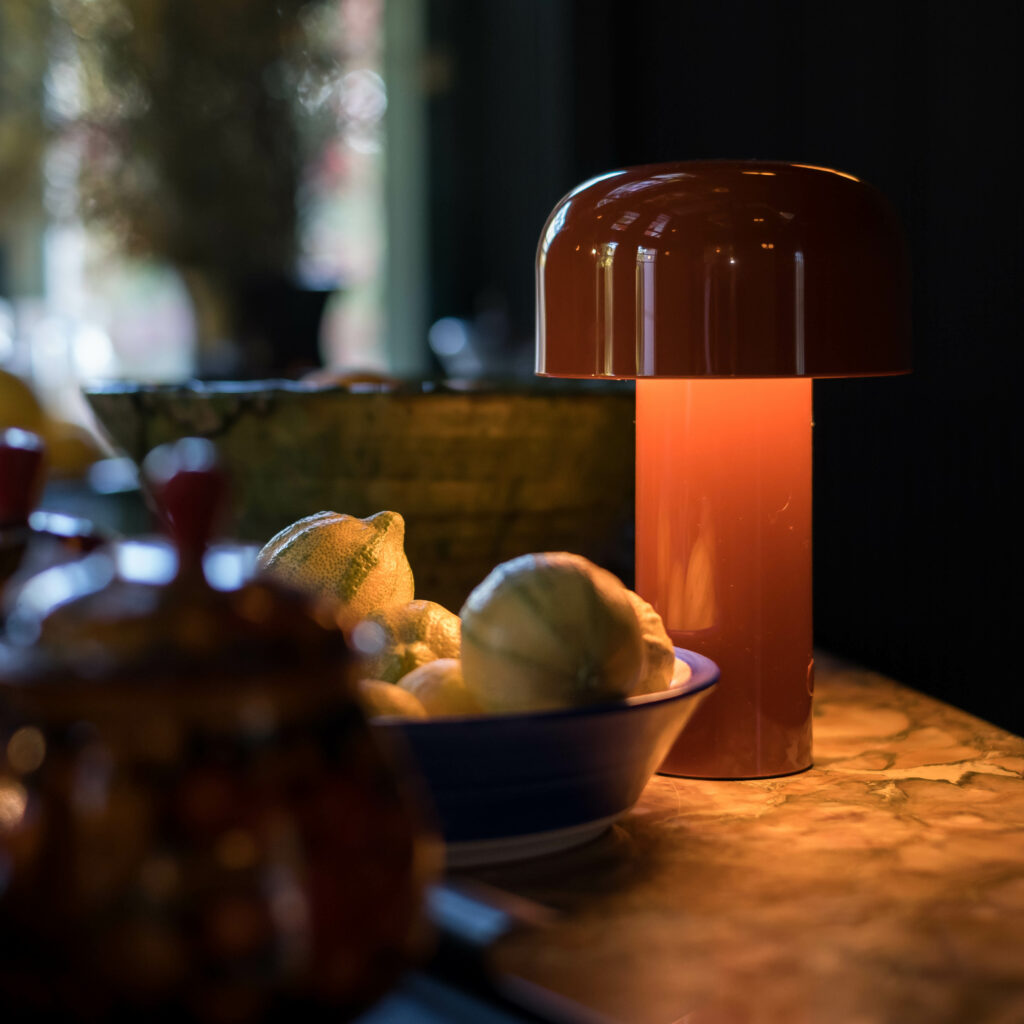 The Bellhop is a sleek, modern LED tabletop lamp from FLOS. Portable, rechargeable and wireless, it sheds an atmospheric pool of light. Available in six finishes: Brown, Burnt Orange, Grey, Grey Blue, White and Yellow.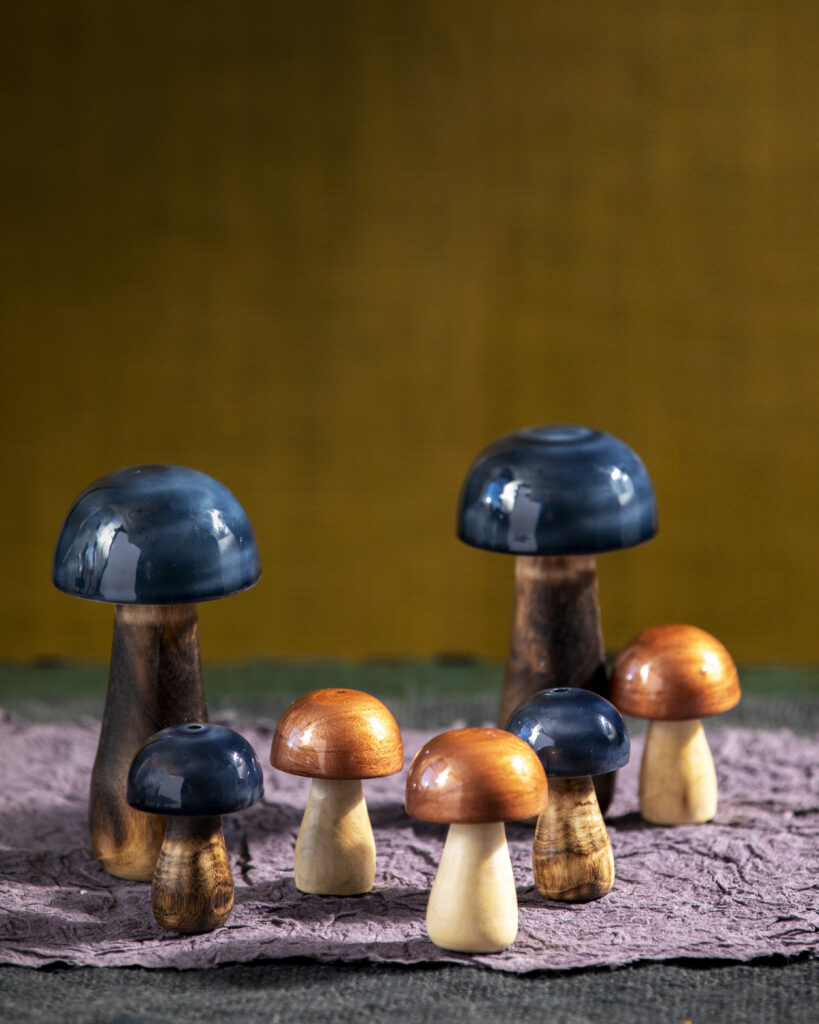 A single 'shroom is a lovely gift for a dreamy, woodsy co-worker. A half dozen is a treasure trove of natural mystery just right for the armchair philosopher with whom you spend your tenderest evenings.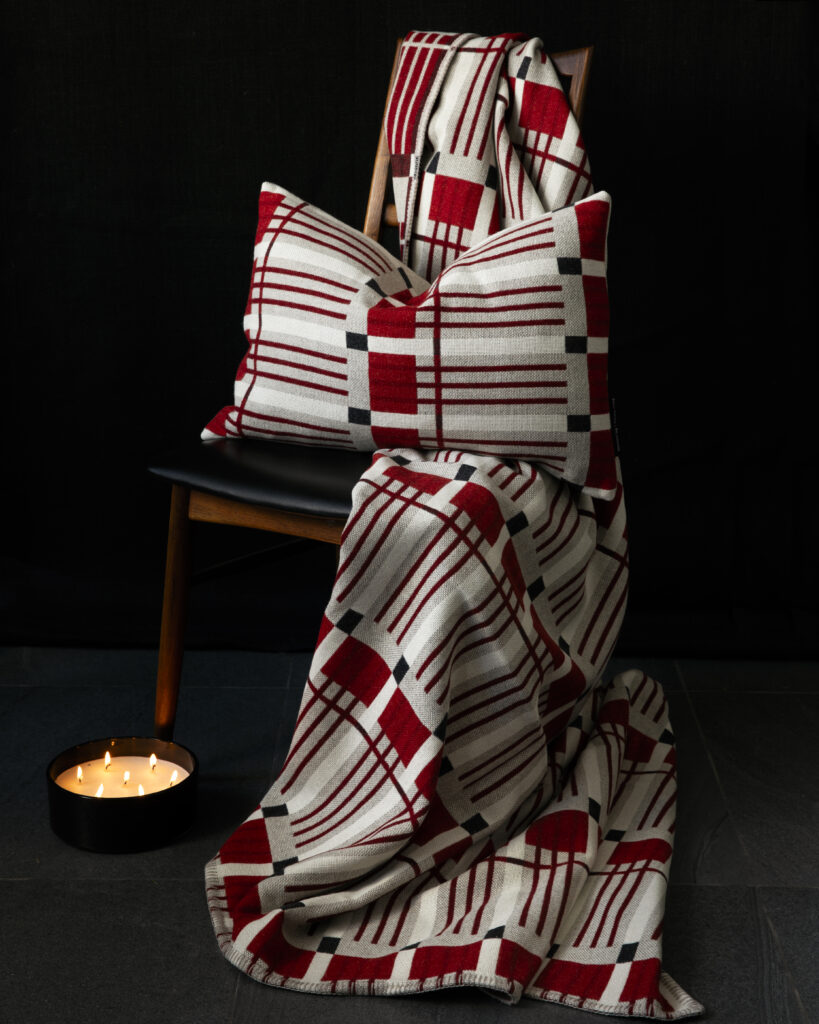 After a week in residence at Frank Lloyd Wright's Fallingwater, London-based designer and weaver Eleanor Pritchard created Pfenestr, a pattern inspired by the colors, materials, and fenestration of this renowned residence. The design refers to the oxide-red metal window frames and their horizontal design that often run directly into Fallingwater's stone walls. Limited-edition blankets and cushions are available solely through the museum's store and website. 
A nostalgic glow emanates from this 1938 floor radio. Meticulously refinished and kitted-out with state-of-the-art Bluetooth wireless technology and a gorgeous sound system, you can enjoy your music choices in style. 
Packaged in classic checks, Twin Pine candles are offered in two scents: Earth & Mint and Citrus & Stone. Dive into the scent of your choice with a 110-ounce size, or gift a 14-ounce or 7-ounce version to your far-flung mishpoche.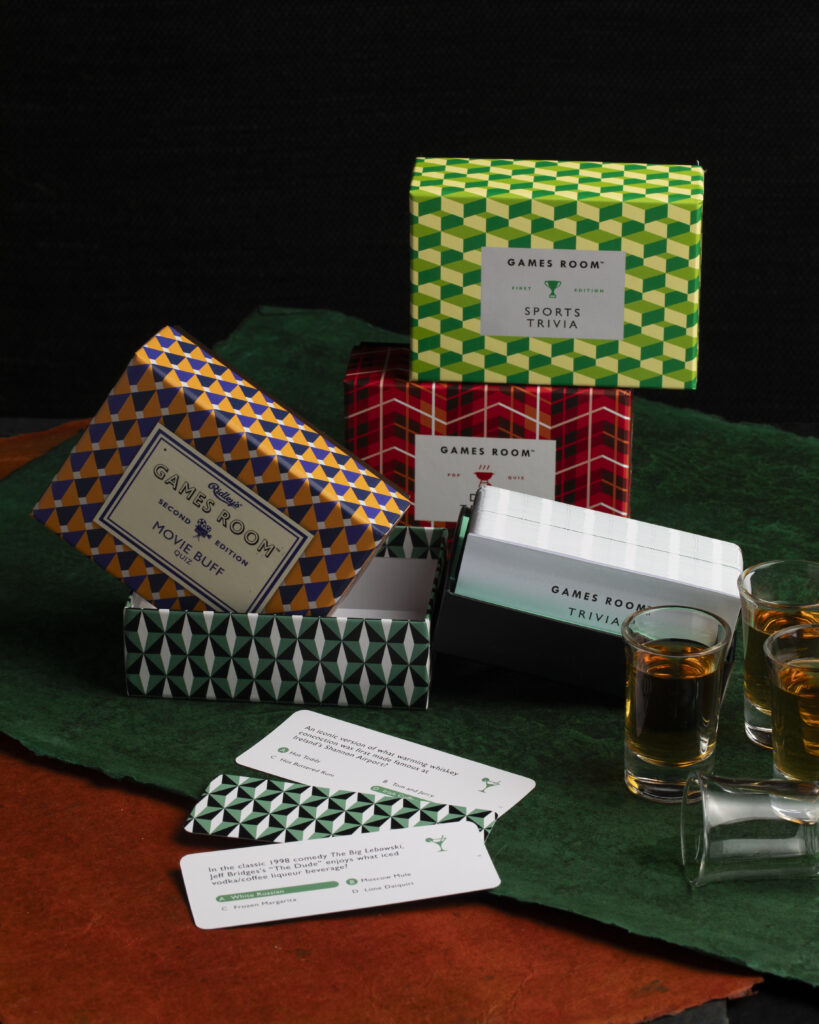 Exercise the brain with deck-based games whose questions about sports, movies, and other arcana of human culture. Gather a few people around a table laden with drinks and snacks and see who is the wisest of them all.
Story and Curation by Keith Recker, Dominika Bronner, and Melissa Swenda / Styling by Dominika Bronner / Photography by Dave Bryce

Subscribe to TABLE Magazine's print edition.