Just as the leaves start to blush with red and orange, Negroni Week ensures that cocktail menus do the same. Begun as a fundraiser for Slow Food's efforts to ensure access to heathy food, safe growing conditions, and planet-friendly agriculture, the concept has been embraced globally, Pittsburgh included. Celebrate Negroni Week, September 18 to 24 this year, at one of our wonderful watering holes.
Traditionally speaking, the Negroni is made with equal parts Campari, gin, and sweet red vermouth and always garnished with an orange wheel. Five of our city's mixologists mark this red-letter week with their very own variation of the spirits + bitters + vermouth outline of this beloved cocktail.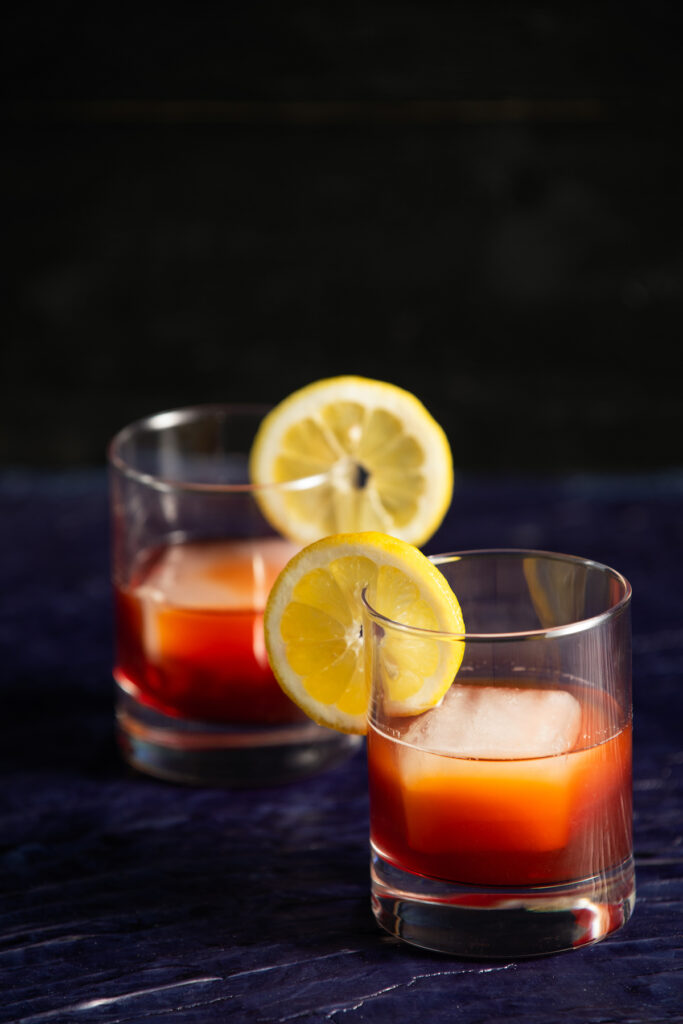 Earl Grey tea is rightly treasured for the citrussy, aromatic bergamot oil overtones it layers onto the gentle bitterness of black tea leaves. At Pittsburgh's Blue Sky, a Negroni made with Earl Grey-infused gin results in a cocktail rich with botanical sophistication.
The Espresso Negroni, also known as the Negroni Svegliato (Italian for "wide awake"), can be an aperitif and an after-dinner drink. Its dose of caffeine helps keep you energized, while its otherwise classic ingredients and proportions delight the palate. No matter when you choose to imbibe, sip slowly to appreciate the four-way conversation between coffee, sugars, gin, and bitters. They have a lot to say to each other.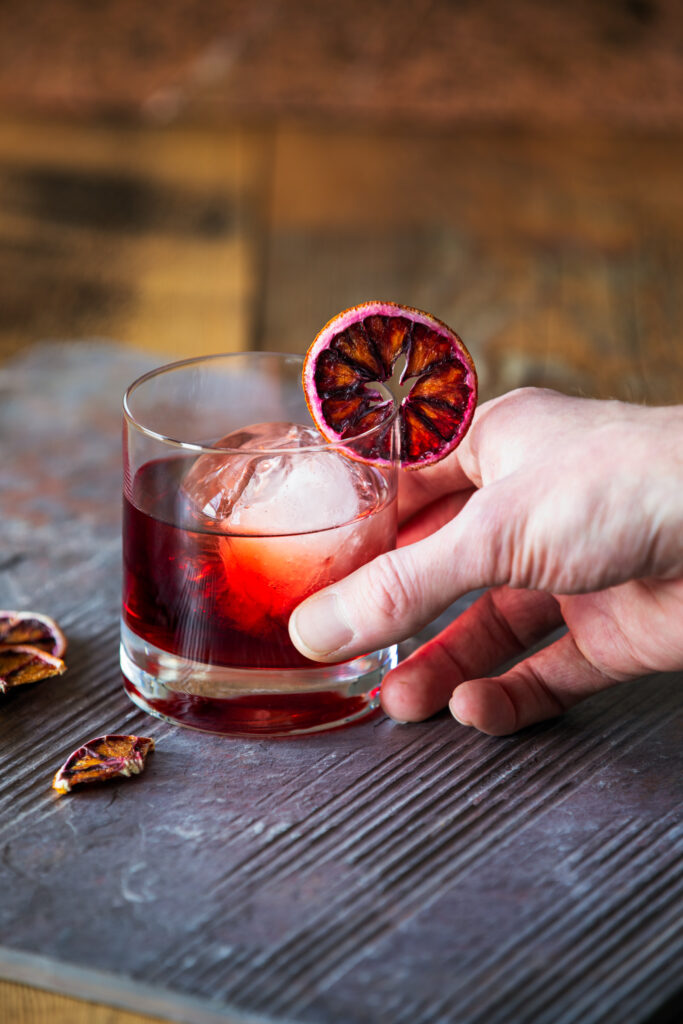 Any drink that asks us to rinse our glass with moonshine deserves respect. After completing this intriguing step, the rest looks mostly familiar: gin, Campari, and sweet vermouth take the lead. However, a Pinot noir reduction, made by gently simmering red wine and sugar until syrupy, adds a little symphony of unexpected flavor notes to this cocktail, even as it intensifies its red color. Let your nose do some of the work here: the bouquet is worth a moment of appreciation.
A beloved classic from Con Alma's very first cocktail list, this Negroni is built around a base of Zafra rum. This rich, 21-year-old rum burnishes the drink to a special mellowness. Contratto, with its ingredient list of 28 herbs, roots, and spices gives added complexity, as do the bark and cherry notes of Amargo-Vallet.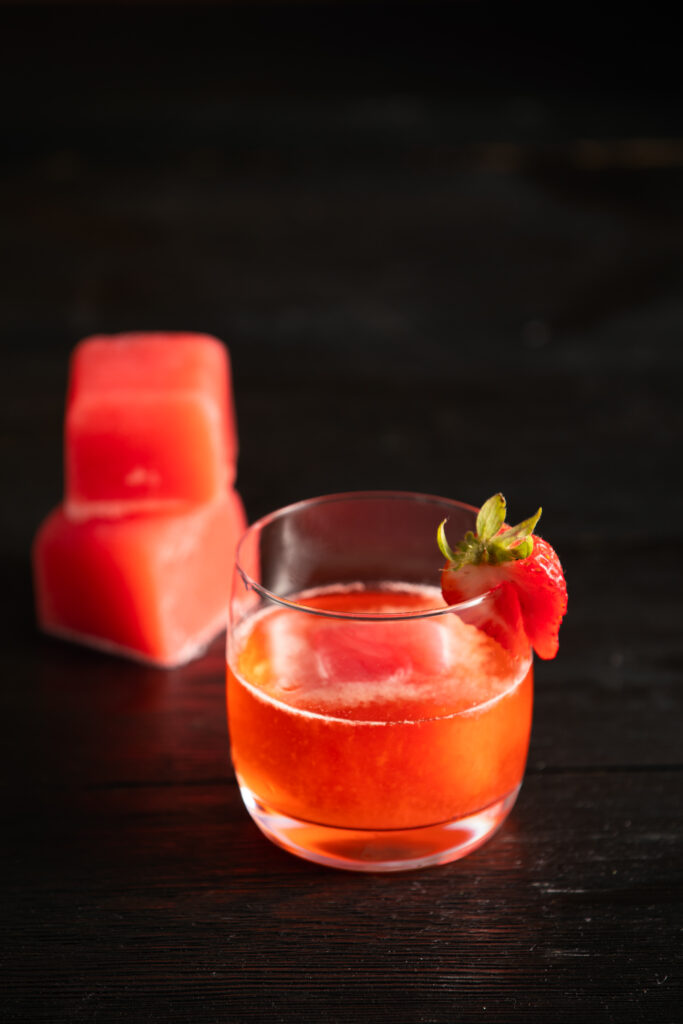 In this fun take on a Negroni cocktail, the herbal notes of chamomile-infused Bluecoat Gin join with the sweetness of strawberry-infused Aperol and the light, floral delicacy of Lillet Rosé. The special touch here: homemade strawberry juice ice cubes, which lend a fresh, sweet-and-tart brightness to this extremely sippable (and nicely pink) drink. Rizzo and the rest of the Pink Ladies from Grease would approve.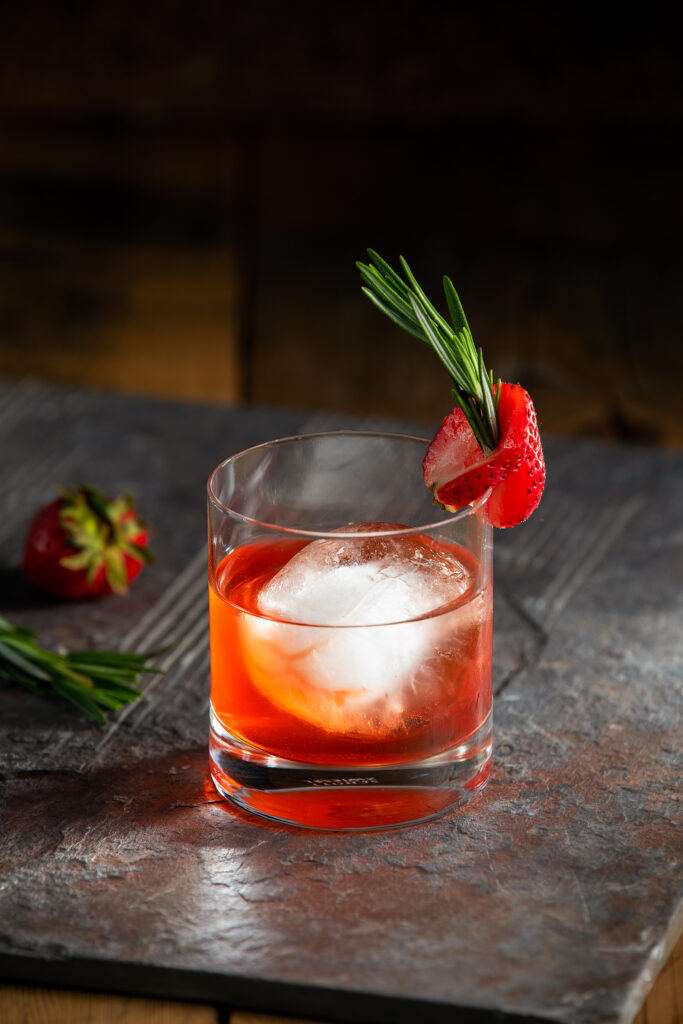 Heads up! Take it easy on this Negroni recipe, or you may end up like the cocktail's name: punch drunk. It calls for all the ingredients of a classic Negroni, but a fruity simple syrup and a bit of brut champagne make the Punch Drunk cocktail all too easy to drink. Don't say we didn't warn you…
There's no doubt you'll go coo coo for this coconut-flavored Negroni. Tequila is swapped in for the usual gin, and a creamy banana sherry plus pineapple-infused Campari brings the tropical vibes right into your home. Summer may be coming to an end, but that doesn't mean the taste of warmer weather has to stop with it.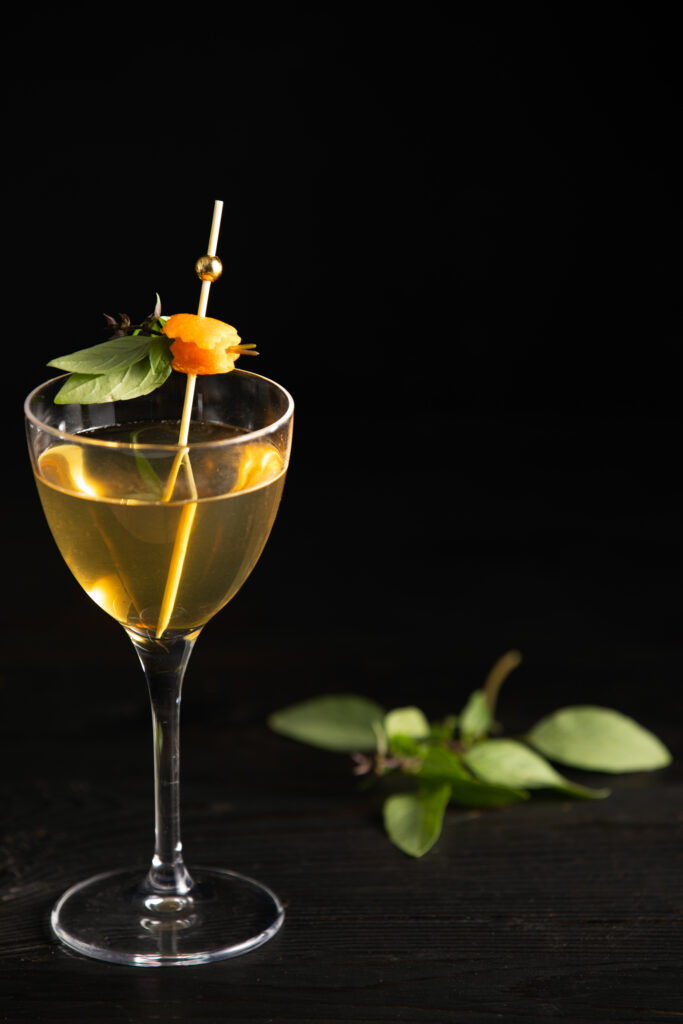 Based on a white Negroni, this cocktail recipe from Con Alma is named after jazz trumpeter Erik Truffaz's song of the same name. Featuring Thai basil and jalapeno infused Jin JiJi as its main ingredient, Con Alma Mixologist Hannah McKee, says of Magrouni, "It has a very cool Indian sound to it, and since this riff features an Indian dry gin, it seemed like a good fit."
A traditional Negroni gets turned on its head in this cocktail recipe from Mixologist Sarah Cascone. Notes of cinnamon, toffee, and caramel dance with citrus and fruit flavors for a refreshing drink, perfect for easing you from summer into fall. Mix up a batch and share with friends around a fire.
The Cherry Tart Negroni, by Tyler Lewis at Pittsburgh's Blue Sky, is a vibrant twist on the traditional Negroni recipe. Made with cherry juice and cherry bitters, the result is a burst of sweet and tart that come alive on your tastebuds.
Story by Keith Recker and Jordan Snowden / Photography by Dave Bryce / Produced by Star Laliberte

Subscribe to TABLE Magazine's print edition.