With just a few simple ingredients and a sheet pan, you can have a tasty and satisfying meal on the table in no time. These dinner recipes require one pan and minimal clean-up — perfect for busy weeknights when you don't have much time to spend in the kitchen.
Why Make a Sheet Pan Dinner?
Sheet pan dinners are a simple and efficient way to cook a delicious and healthy meal. With just one pan, you can prepare everything from protein to vegetables and even starches, all at once. This not only saves time and energy but also makes cleanup a breeze. Plus, sheet pan dinners are a great way to get creative with flavors and ingredients, as you can mix and match different combinations to suit your taste buds.
Pan-roasted dinner recipes, just like this, are among our weekday favorites for protein with low-impact compared to beef…and big flavors.
Try this straightforward recipe for roasted pork chops and sweet peaches topped with a delicious balsamic and orange juice dressing. Just season, roast, and enjoy!
A delicious, no-fuss seafood sheet pan dinner made simple. Your loved ones will have no idea how easy this meal was to prepare.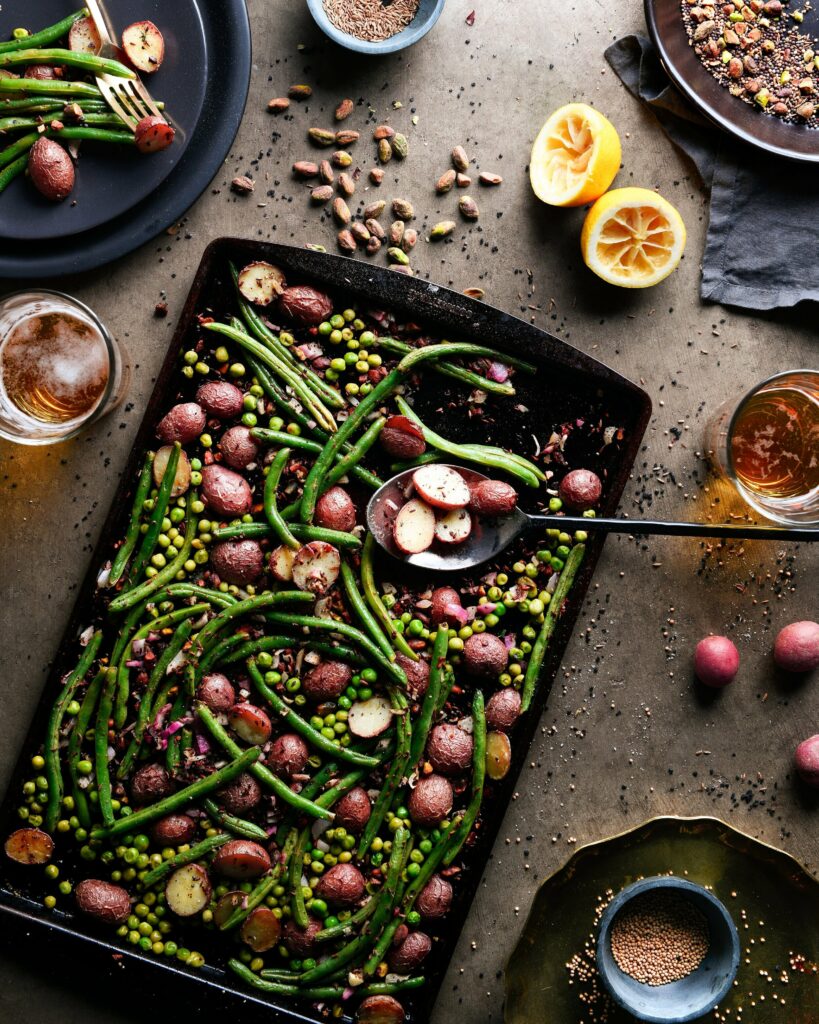 A sheet pan dinner side dish: an easy-to-bake beans and potato recipe perfect for a hectic Monday or a casual Friday evening.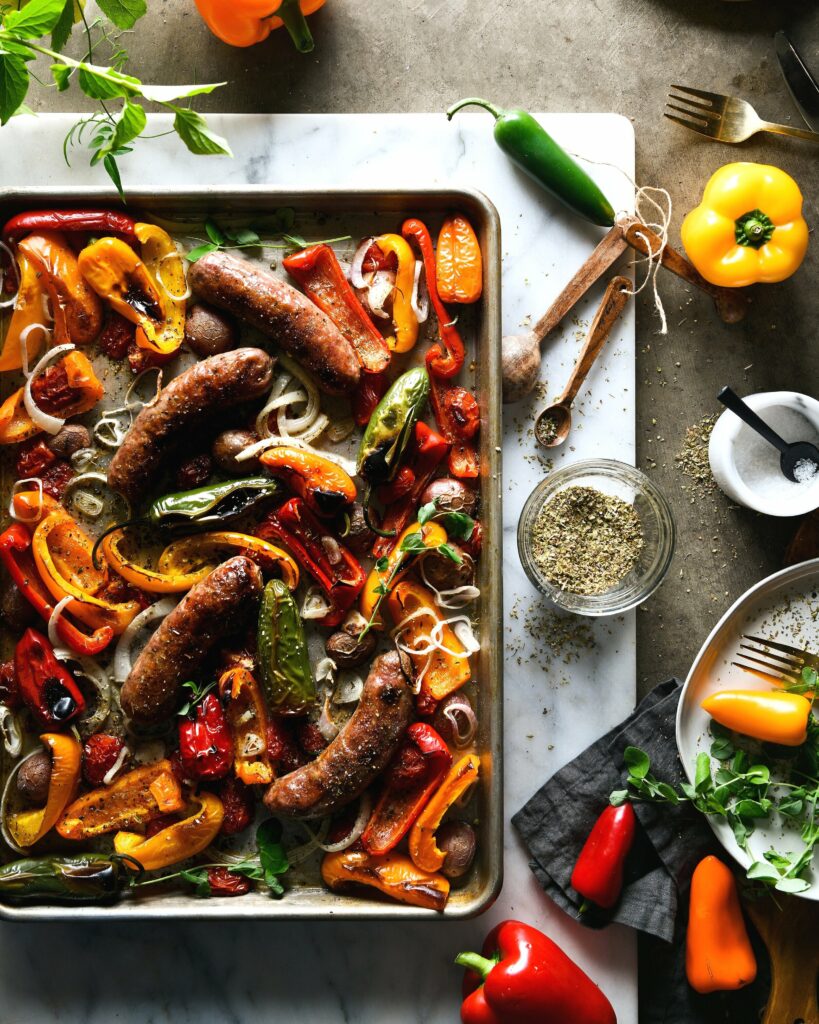 Make a healthy meal in a hurry with this savory sausage and pepper recipe. Making a nourishing dinner for your family doesn't have to be complicated.
Loving these meal ideas? Check out more of our easy dinner recipes.
Subscribe to TABLE Magazine's print edition.