TABLE Magazine loves to break with tradition almost as much as it loves tradition itself. Under the right circumstances, the unexpected can be absolutely delightful. Wouldn't it be lovely to treat your Thanksgiving dinner guests to one of these turkey substitute recipes? Dream of the possibilities for sides with a new palette of flavor profiles. We have, and now we're really hungry!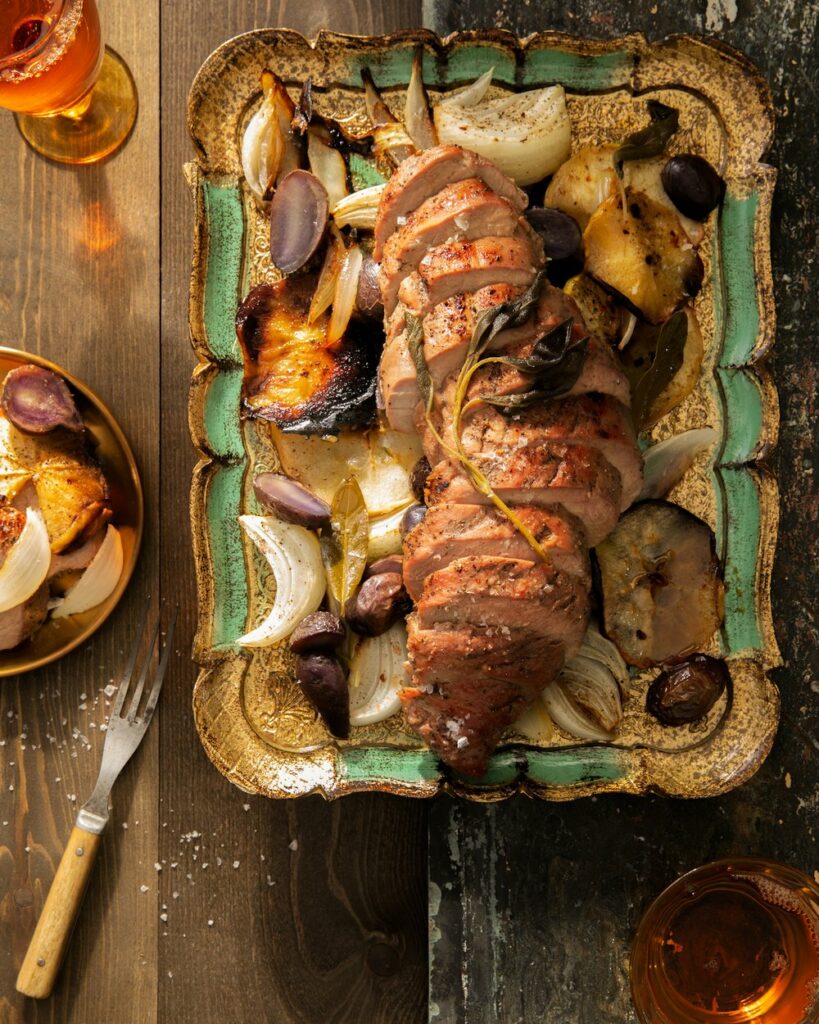 Pork is an easy substitute for those who aren't too keen on turkey. While you may be thinking this dish belongs to New Year's Day, the simple cider glaze might just change your mind. Plus, the roasted apples and potatoes add some of fall's best flavors.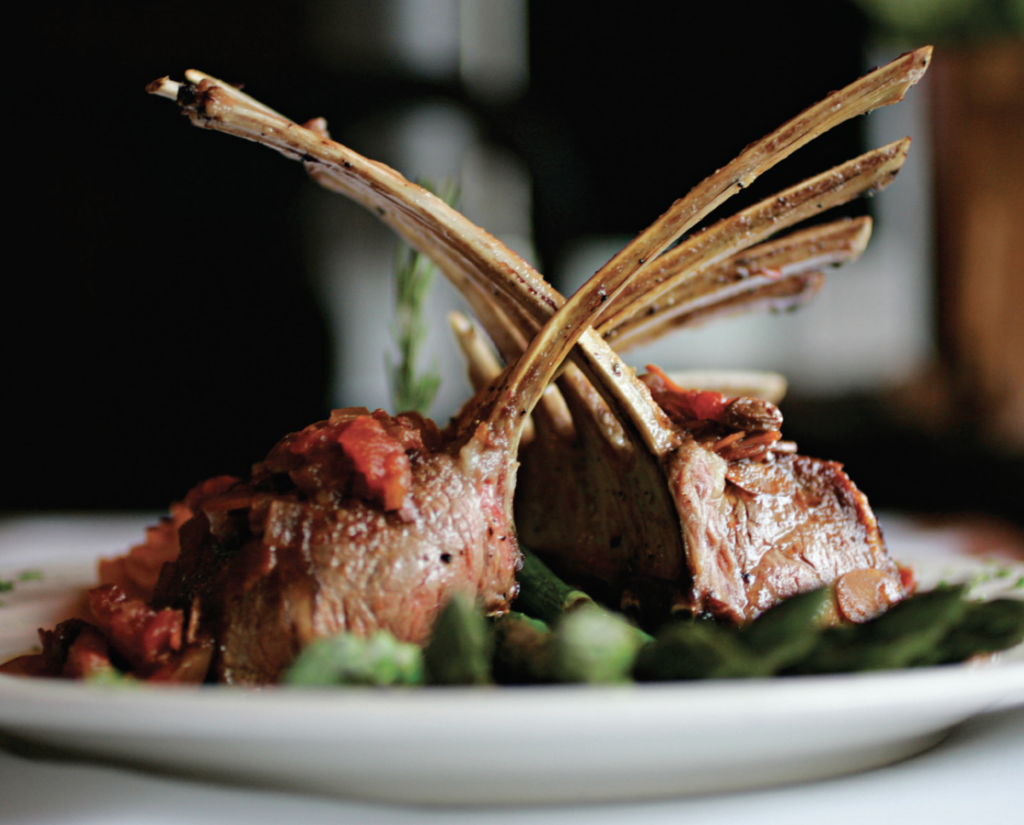 This delicious rack of lamb will impress your special holiday guests. It's simple to make and starts with fresh ingredients that'll make a turkey green with envy. This is the kind of Sunday dinner your grandmother used to make, so there is bound to be a glow of nostalgia around the table.
Hearty cauliflower steaks are an excellent turkey substitute. The curry leaf oil and red wine cherry sauce bring a savory and sweet taste that's much more interesting than the same old cranberry sauce you've had since childhood. A vegetarian option on the sideboard means that everyone at your table will have an opportunity to feast no matter their food preferences.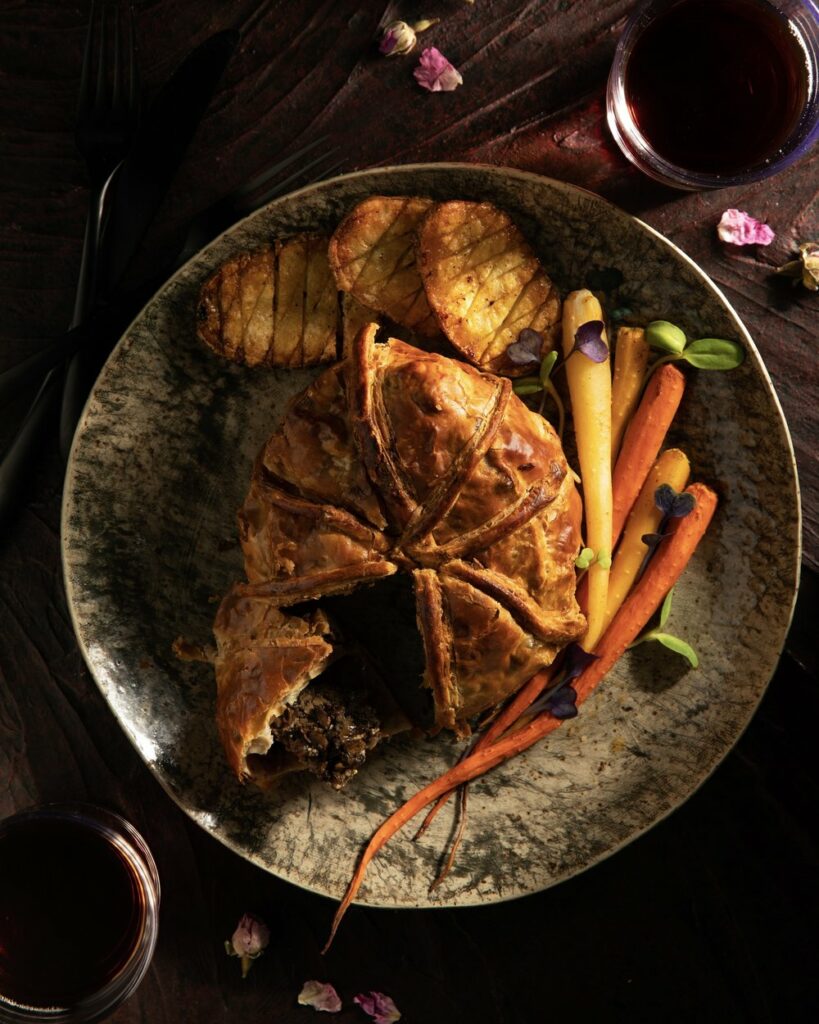 This Beef Wellington is an elegant upgrade to your holiday main course…with a British touch. Tender steak filets combined with a crispy puffed pastry make for a decadent new tradition. Not to mention the potatoes and roasted carrots which give this dish a hearty and homey feel.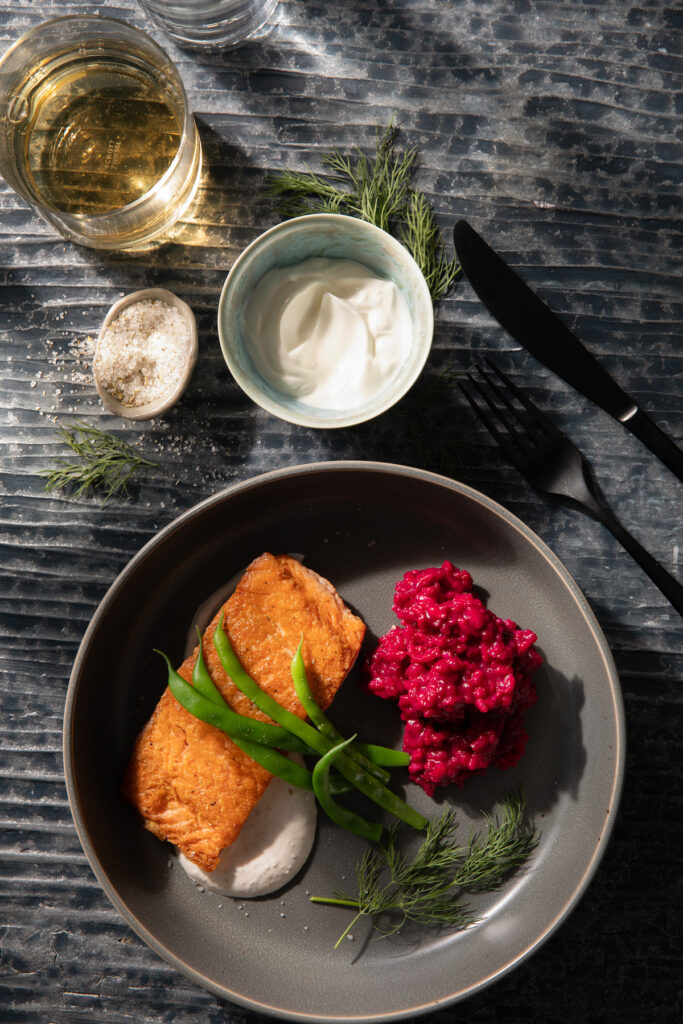 Pair salmon with borscht risotto and horseradish crème fraîche for an earthy and tangy knockout dish. This fish is delicate and often takes on the taste of whatever it's cooked with, so the addition of earthy, beet-y risotto and sharp horseradish crème fraîche takes the salmon to a whole different level.
Story by Kylie Thomas and Gabe Gomez

Subscribe to TABLE Magazine's print edition.