It takes a while to adjust to a new schedule. So give yourself a break as your family dips back into the back-to-school season by cooking dinner in batches. Have a Sunday cooking day and prepare for the week ahead. Or just make a large portion as you cook each night and save the rest for tomorrow's lunch.
Our favorite dinnertime hero? Sheet pan meals. By baking everything on one pan, your prep, cleanup, and cooking process is made simple. Every bit helps during the seasonal mayhem, and these easy back-to-school recipes will be saviors.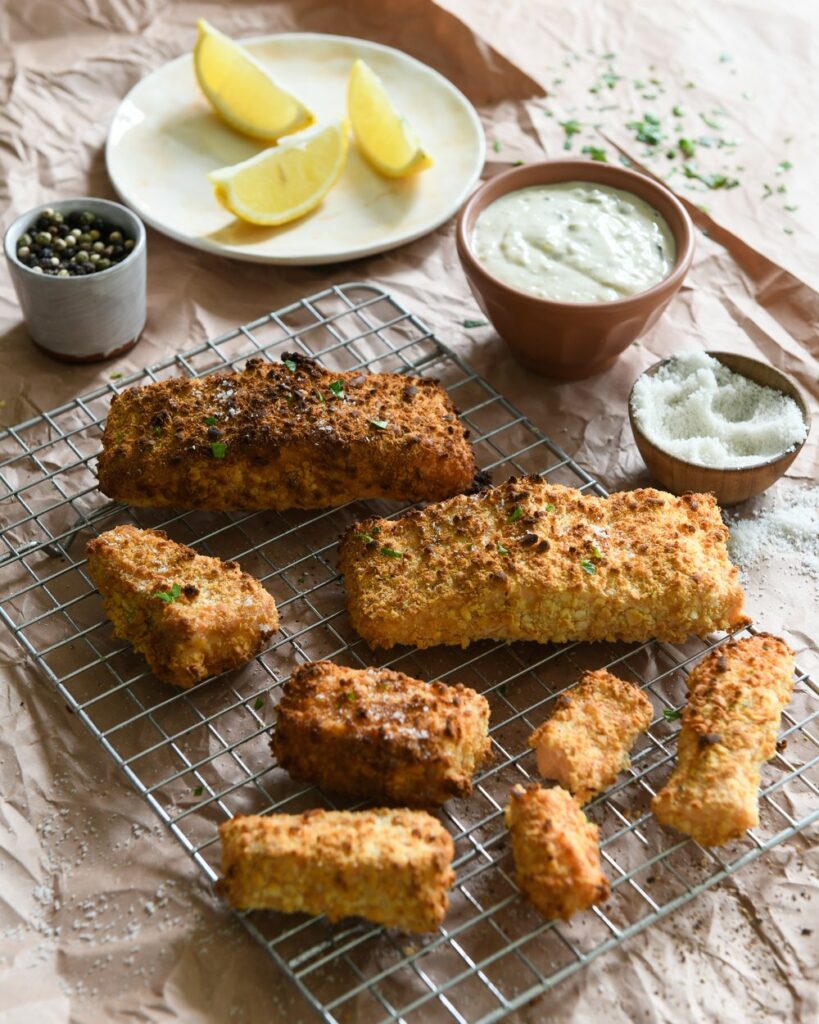 Don't shy away if you're not into fish — you can use this recipe with chicken, pork, or even tofu! These go from frozen to air-fryer or oven, so make a big batch ahead of time for an easy back-to-school dinner.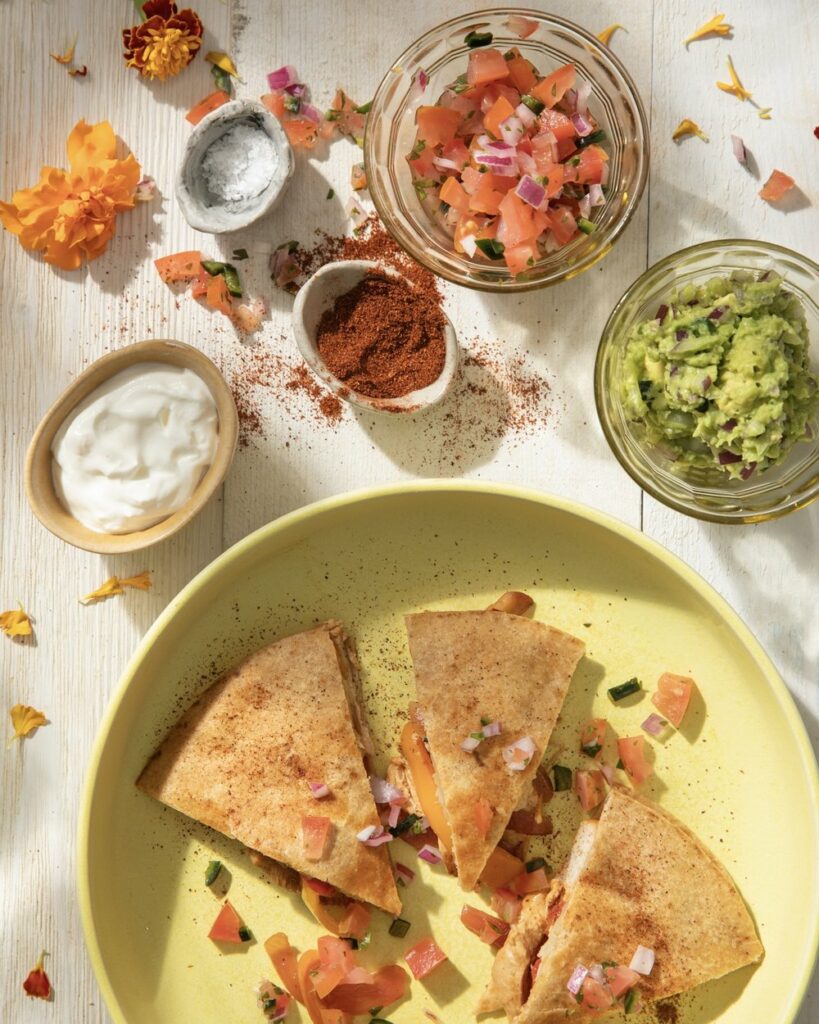 Quesadillas are easy to prepare, fun to make, and yummy to eat. This makes them a great choice to get your kids in the kitchen.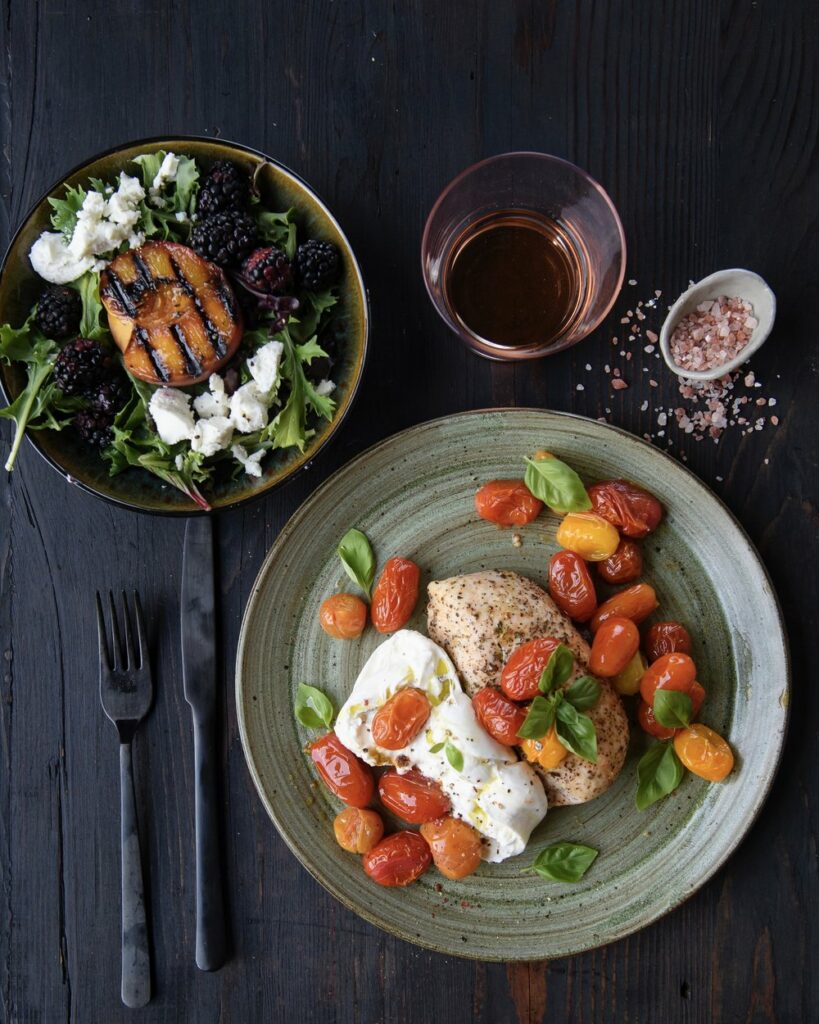 This Chicken Caprese recipe is evidence that a recipe doesn't need to be complicated to be delicious.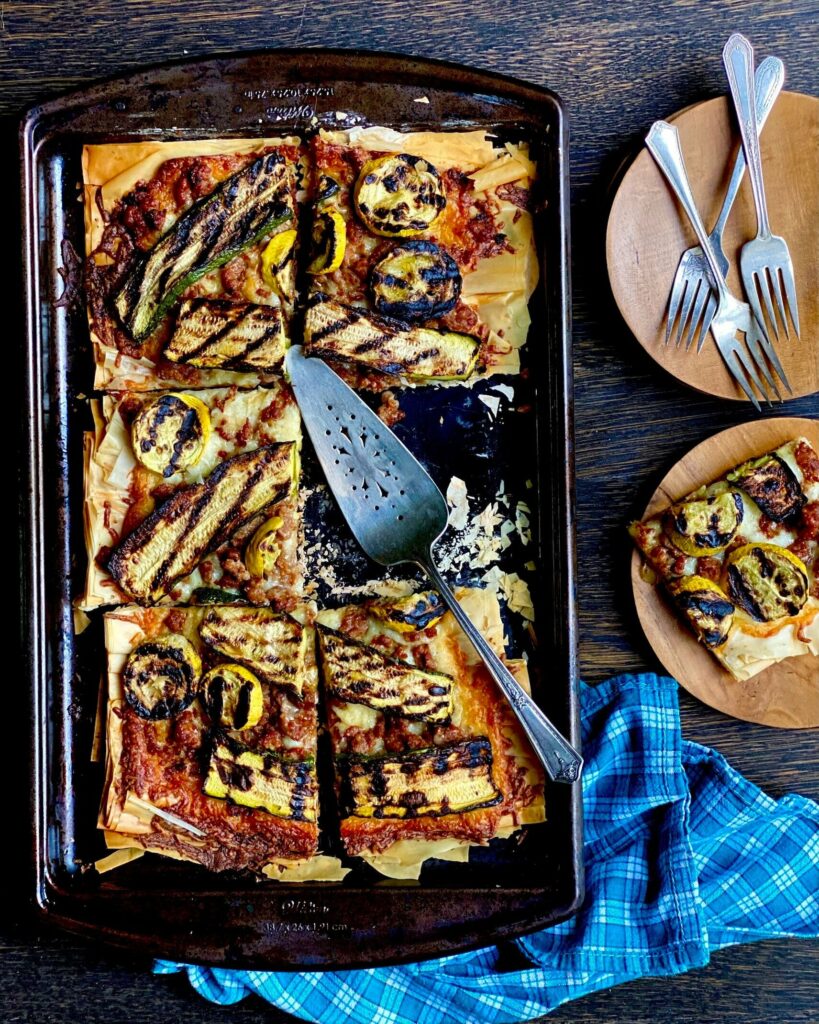 Store-bought dough makes this galette an easy choice for end-of-summer, back-to-school dinners.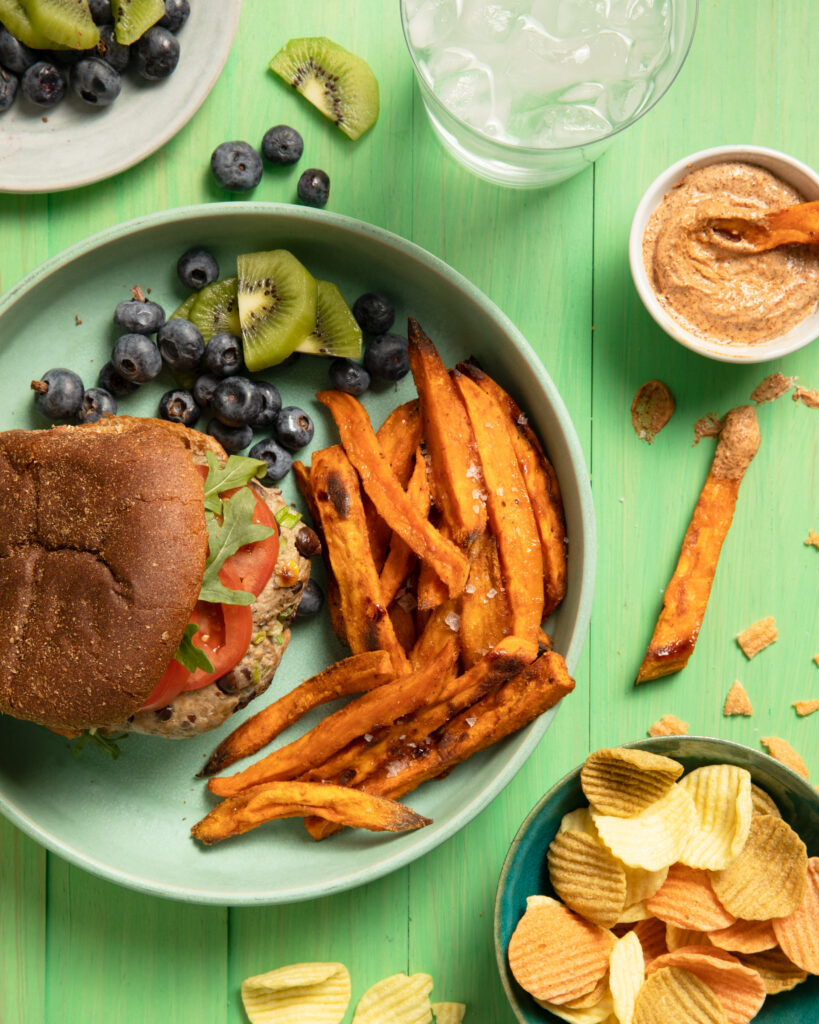 Healthy but hardy — turkey and black bean burgers are a delicious and healthy alternative to traditional burgers.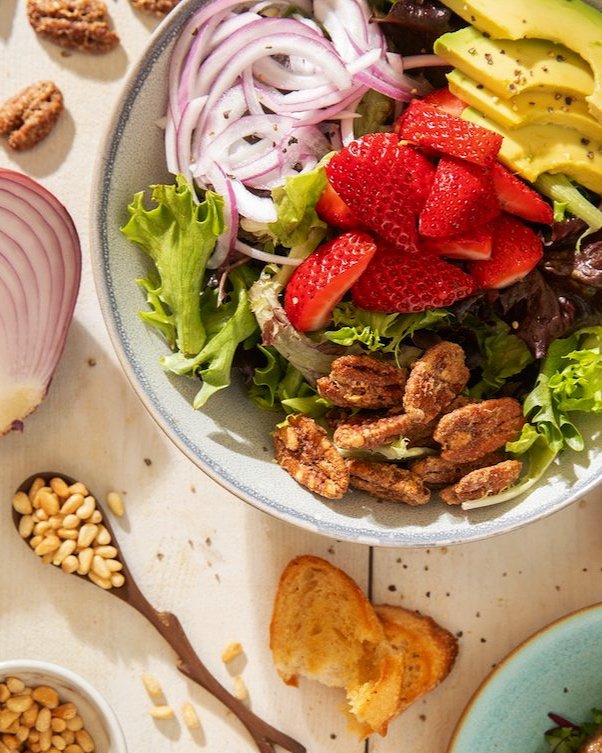 "Fresh fresh fresh" is the best way to describe this refreshing salad.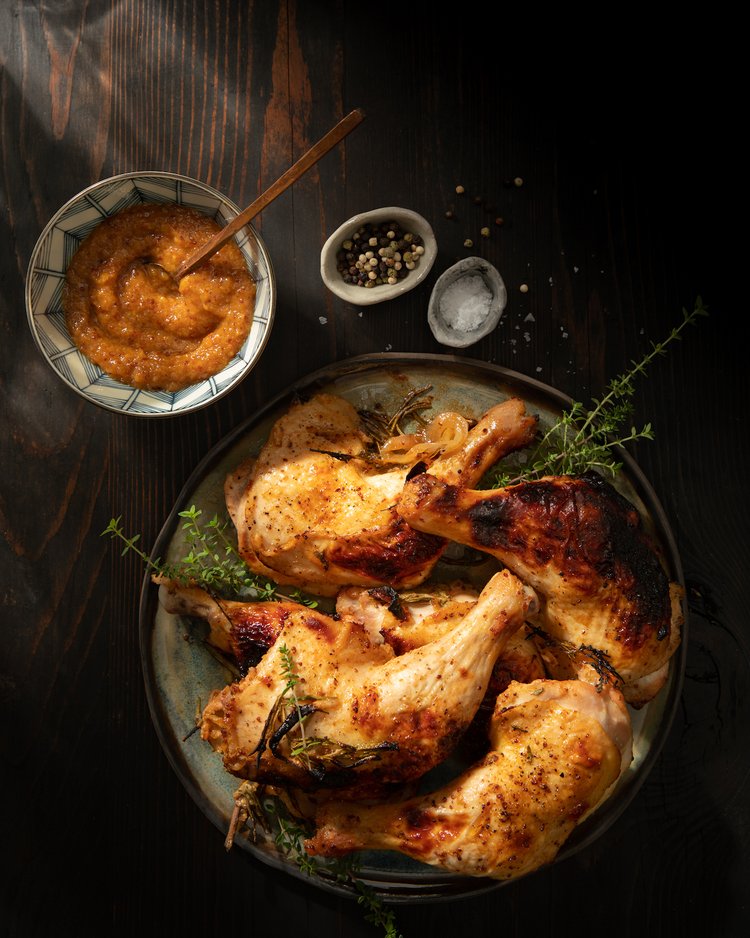 They'll think you spent hours on this dish… only you will know the truth! Serve alongside a buttery farm-to-table baked potato and your favorite farm store vegetable.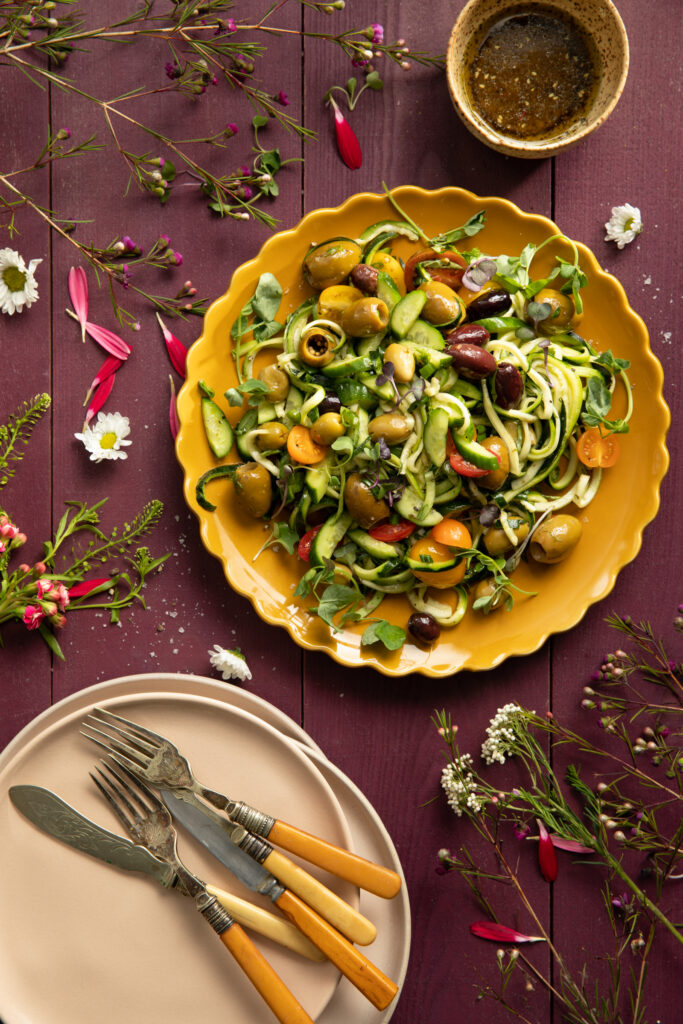 Stock up on zucchini, cucumbers, and tomatoes and chop your way toward a fresh and healthy farm-to-table meal.
Subscribe to TABLE Magazine's print edition.