Here we are rapidly approaching the end of 2022, with the holiday season upon us!
This begs the question: What should fill our glasses as we celebrate? Our friend and TABLE wine expert Adam Knoerzer recommends 10 bubbly options that go beyond the standard bottle of bubbly. Find them at your local Fine Wine & Good Spirits, neighborhood beer distributor, or online. Cheers!
WINE
Champagne Marion-Bosser Tradition Premier Cru Brut Nonvintage: From a women-owned, organic label in the Champagne region of France, this bubbly is both traditional and complex.
Awashizuku Sparkling Sake: Lightly sweet and sparkling, this saké offers a bright acidity. Serve in a chilled white wine glass.
Calvet Crémant de Bordeaux Brut Nonvintage: With a pale, copper pink hue to the eye, this wine gives out flavors of under-ripe red fruits like plums and raspberries.
Vietti Moscato d'Asti Cascinetta: This wine is a sweet, lightly-effervescent sparkler that's all orange blossoms, peach rings, apricots, and ginger.
Mollydooker Miss Molly Sparkling Shiraz McLaren Vale 2019: Find notes of licorice, clove, cinnamon, nutmeg, prunes, dates, and all of the other wonderful Christmas cake spices in this Australian, sparkling shiraz.
Berlucchi '61 Nature Franciacorta 2010: This Italian traditional method sparkler is all yellow fruits and brioche, wonderfully toasty and balanced, and a nice alternative to Champagne.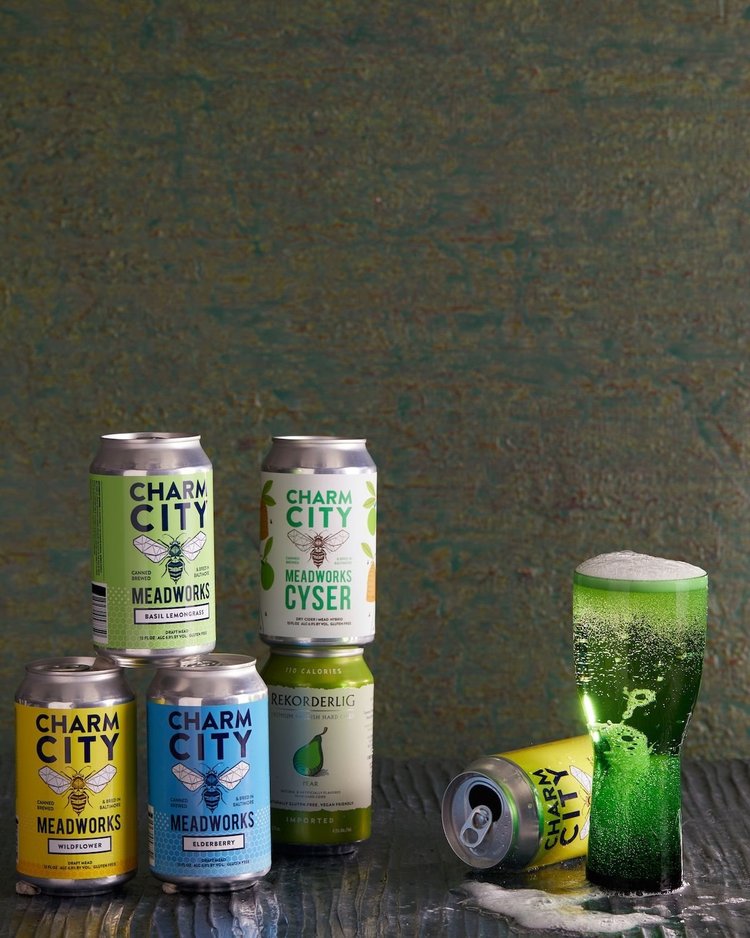 BEER
Brooklyn Brewery Local 1: This Belgian pale ale is refermented in the bottle to give it more of a Champagne-like texture.
Rekorderlig Cider: Refreshing and easy-to-drink ciders with a fruity twist.
Charm City Meadworks: Find an assorted pack of this lightly-carbonated, beer-like mead – made as much for toasting as much as it is for hot tubs – to get flavors like basil lemongrass and elderberry.
Zlaty Bažant: This Slovak pilsner is golden in color, refreshing, and a touch bitter on the finish with a night, light pepperiness.
STORY BY ADAM KNOERZER AND MAGGIE WEAVER/ PHOTOGRAPHY BY DAVE BRYCE