If the pandemic taught us anything, it's that no amount of streaming can replace the excitement that comes from live theater. As Pittsburgh's art scene emerged from the COVID era, barebones productions became, along with other performing arts organizations in the region, a standard-bearer for creativity. This is perhaps unsurprising: across more than two decades, founder Patrick Jordan has grown his theater company from shows staged at bowling alleys to minimalistic black box productions, earning the barebones moniker by focusing on the essentials of performance and storytelling.
Necessity and Invention
Just as barebones was poised to grow their most ambitious season yet, an unexpected character entered stage left — the COVID-19 pandemic. Performing arts organizations faced a steep drop in attendance, leaving many theater companies struggling to survive. For barebones, this meant the necessary innovation of converting to digital platforms. Jordan helped create streaming show Alone Together, along with Pete Spynda and Dave Mansueto.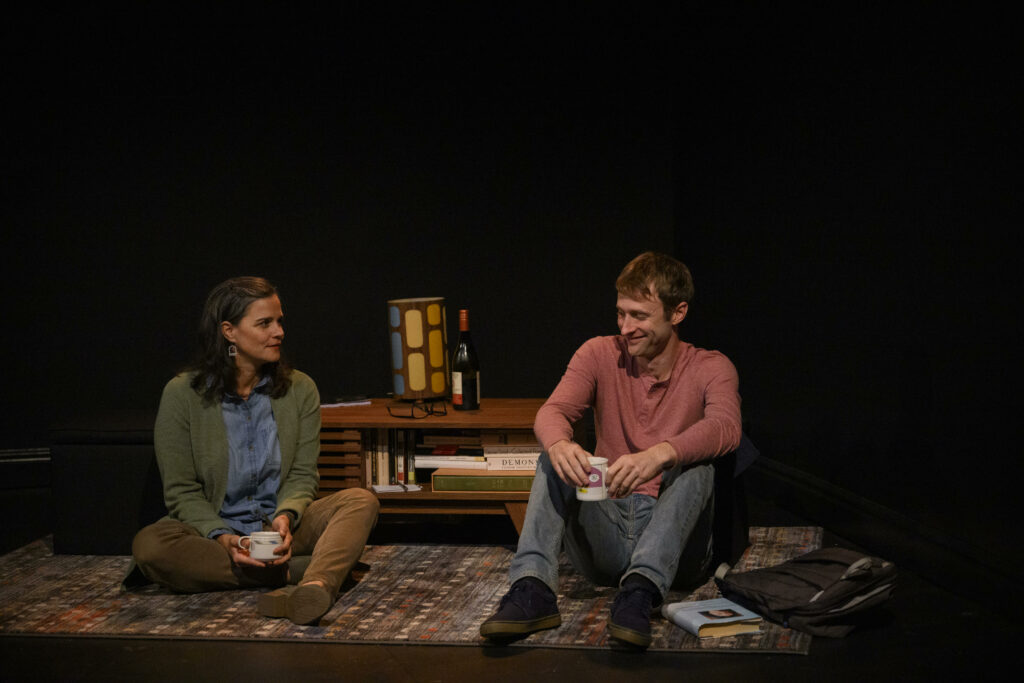 Bella Baird's life changes forever in barebones' performance of The Sound Inside
A New Act
Jordan brought the company back to full seasons with three ambitious productions.
Is God Is, penned by Aleshea Harris and skillfully directed by Javon Johnson, took center stage from February 24 to March 12, 2023. This modern myth unfolded like a tapestry depicting twin sisters' quest for righteous revenge. Moving from the Dirty South to the vast California desert, the narrative masterfully blended elements from various genres — history, tragedy, and the unapologetic spirit of Afropunk, to name a few.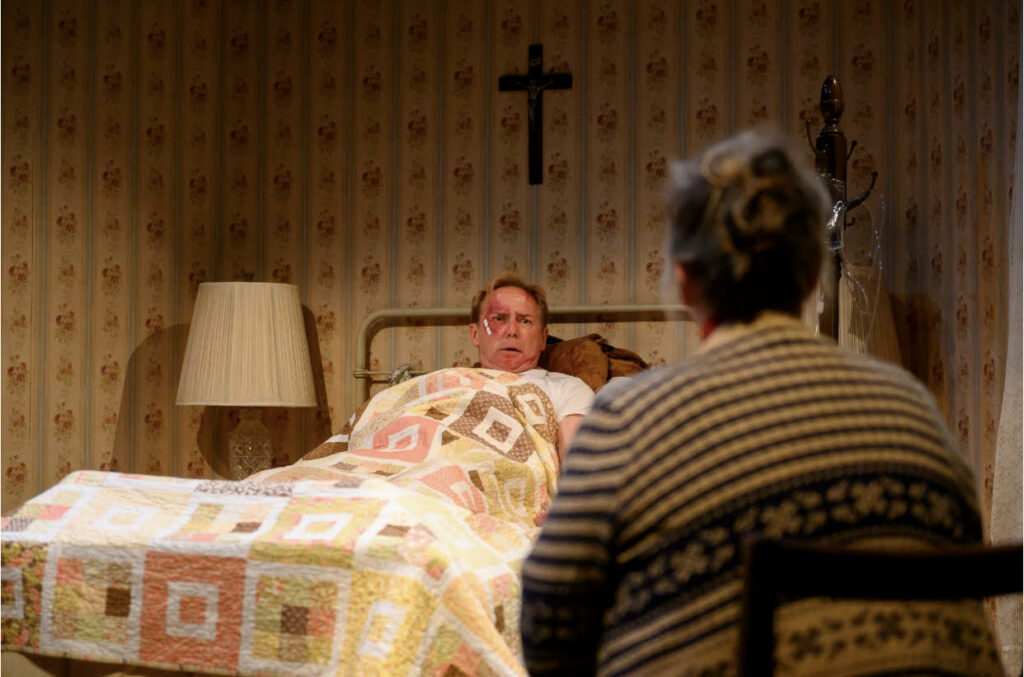 From barebones productions' 2022 performance of Stephen King's Misery
Breaking A Leg
Stephen King's Misery traces the intricate dance between captor and captive as acclaimed romance novelist Paul Sheldon finds himself in the clutches of his "Number One Fan," Annie Wilkes. For this Spring 2022 show, Jordan himself climbed into the director's chair. Audiences were treated to exquisitely heightened tensions with each passing scene, with Jordan deftly immersing the audience in an intricate web of emotion, vulnerability, and terror. The synergy between cast, director, and production design transported the audience straight into the heart of the chilling tale.
The latest production by barebones, which ran in August 2023, was The Sound Inside, which takes place within the hallowed halls of Yale, where mentor and student collide in a mesmerizing dance of intellect, creativity, and the unexpected. Once again helmed by Jordan, the story revolves around Bella Baird, an isolated creative writing professor whose world is forever changed when she takes brilliant and enigmatic student Christopher under her wing. As their lives interweave, the tales they tell about themselves unravel, leading Bella to make a request of Christopher that neither is certain he can fulfill.
2 Time TONY winner Michael Cerveris, starring in barebones' A Nightmare Before Christmas fundraiser. Photo by Zack Smith
Looking Ahead
In October 2023, barebones productions is set to host its Nightmare Before Christmas fundraiser, celebrating the spirit of Halloween and the holiday season. For one night, two-time TONY Award-winning Michael Cerveris comes to Pittsburgh to be part of a rallying cry for all to join hands in supporting the arts and ensure future barebones productions.
The company's 20th anniversary season finishes with a production of David Mamet's American Buffalo, an intriguing tale about a coin collection with a rare Buffalo nickel. The point: it's hard these days to tell hustle from con and to separate who's taking and who is being taken.
Story by Andrew Salzman / Photos Courtesy of barebones productions