Sponsored Content
Spring is full of new possibilities with overnight stays and weekend escapes as The Landing Hotel recently opened next to Rivers Casino Pittsburgh. Guests will enjoy 24/7 casino gaming with stellar live entertainment offerings you won't find anywhere else.
The Landing Hotel
The Landing Hotel Pittsburgh is centrally located along Pittsburgh's North Shore, down the street from Acrisure Stadium and PNC Park, and just steps away from the North Shore T-station.
The casino's much anticipated, seven-story hotel addition includes 210 guest rooms and attaches to the existing casino on the east façade, facing Carnegie Science Center and overlooking the Ohio River—with access to the Monongahela Walking Trail.
Making optimal use of its riverfront location, The Landing Hotel features expansive windows on every level with panoramic views of the riverfront, Mt. Washington and Pittsburgh's famous skyline. Included among the guest rooms are 10 luxury terrace suites, each with private first-floor patios. A contemporary interior and exterior design, consistent with Rivers Casino's upscale urban aesthetic, integrates beautifully with other North Shore venues.
Having a hotel fulfills the promise of an integrated destination-style casino, making Rivers Casino and The Landing Hotel an ideal choice for weekend getaways, business travelers, wedding parties, conventions and expos, concert goers and sports fans alike.
Live Entertainment
In addition to live bands and DJs every week in Drum Bar, the BetRivers Sportsbook, and Martorano's Prime, Rivers Casino is welcoming two top-notch acts in April and May.
Skid Row and Warrant
Skid Row and Warrant, best known for their respective hits "Youth Gone Wild" and "Cherry Pie" are teaming up to bring their joint upbeat rock-n-roll show "The Gang's All Here" to Rivers Casino Pittsburgh on Friday, April 14, 2023, at 7 p.m. Tickets start at $29 and are on sale now.
New Jersey based rockers Skid Row arrived on the scene in the late-1980s during the hard rock craze and quickly became a predominant force in the genre. Their youth, ambition, and knack for writing catchy songs helped attract a worldwide following. Since their debut album, Skid Row has generated multi-platinum success and massive radio hits including "18 and Life," "Monkey Business," "I Remember You," and "Youth Gone Wild." Skid Row's career has taken them from their humble beginnings to selling millions of tickets and headlining festivals all over the world.
At its core, Warrant is an American rock band through and through. Hitting it big in 1989, the Hollywood, CA based band rose through the ranks of the local Sunset Strip scene to the level of multi platinum selling, chart-topping success. The band first came into the national spotlight with their debut album Dirty Rotten Filthy Stinking Rich. This album produced radio and MTV chart toppers "Down Boys," "Sometimes She Cries," and the massive hit "Heaven" which reached #1 in Rolling Stone and #2 on the Billboard Hot 100 for two weeks in a row.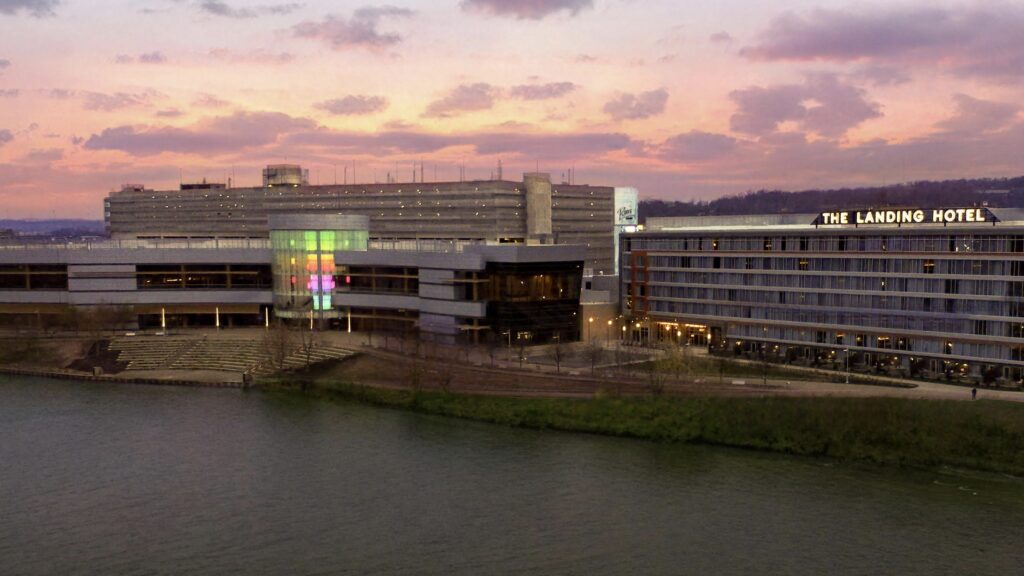 Australia's Thunder From Down Under
The sizzling male revue named "Best Male Strip Show" by the Las Vegas Review Journal brings their world-class show to Rivers Casino Pittsburgh on Friday, May 5, and Saturday, May 6. Showtime for both performances is 7 p.m., and tickets start at $20.
The internationally acclaimed show that has appeared on the famed Las Vegas Strip for the past 20 years, takes male revues to a new level of excitement and is "eye candy" for women of all ages who can transform fantasy into reality with the blink of an eye or unbuttoning of a shirt! Dynamic dance routines, gymnastics, break dancing, colorful costumes, humor and hard bodies all add up to Thunder From Down Under being a fun, unique experience.
For tickets and more information, please visit RiversCasino.com/Pittsburgh.