Summer is here, and Pittsburgh restaurants across the city have embraced the season with some exciting new menu items. From refreshing salads to thirst-quenching drinks, see what these eateries are cooking up for the warm-weather period.
This North Side restaurant, focused on veggie-forward dishes, recently added three new items to its summer menu: potatoes tostones dressed in Dijonnaise; roasted zucchini with romesco sauce, merguez sausage, saffron Calasparra rice, and braised Swiss chard; and charred summer lettuces tossed in Caesar dressing with chicken terrine, green lentils, roasted tomato, and pickled egg.
Located in Zelienople and Lawrenceville, Burgh'ers Brewing is bringing back their popular fried goat cheese balls. They also offer a monthly Fast Food But Better Burger special. August's burger is the Big Mac, but better!
What else is Burgh'ers cooking up? A new location at The Highline in the South Side. They are working to open the third restaurant by the end of the month, and will be debuting a new menu with that opening.
Pair patio season with a glass of wine and Fish Nor Fowl's new Whole Charred Branzino. The dish is made of charred eggplant purée, zesty lemon gremolata, and topped with a crispy fennel salad.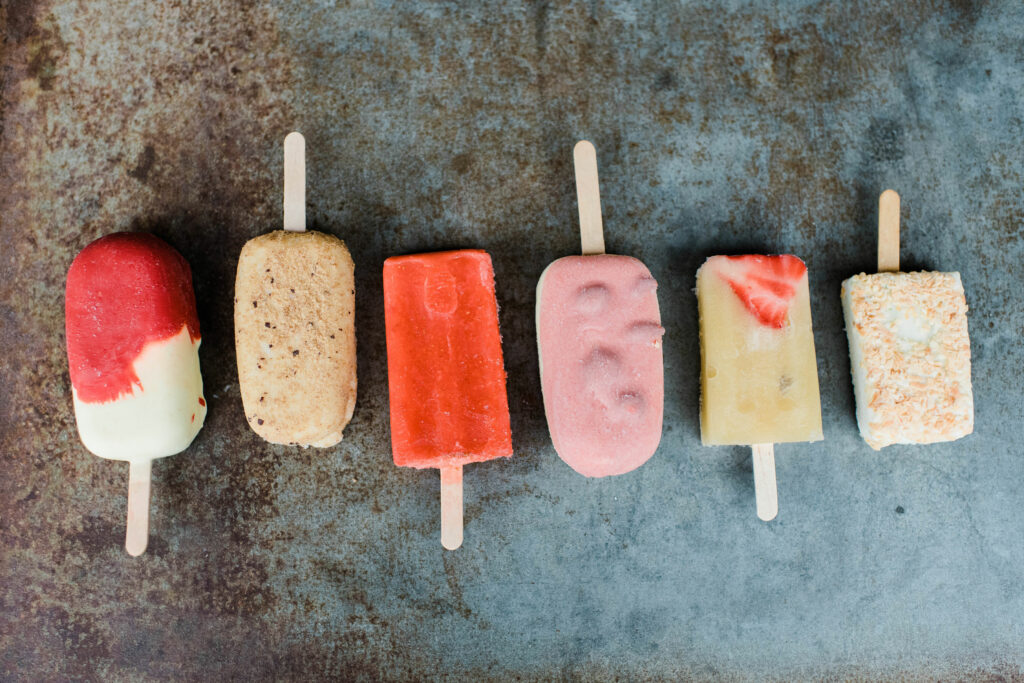 Cool off this summer with The PA Market's house-made paletas (popsicles) and festive cocktails. The Do You Take Mexican Credit Cards? features high rewards of tequila and mezcal, while the That's My Juice Popper is crafted with State Side Vodka, Aperol, Combier Pasteque Watermelon Liqueur, house-made melon-mint-cucumber syrup, and fresh lemon juice. Don't miss the No Worries, It's not a Soggy Bar, made with banana and mango cordial, pineapple juice, orange juice, and coconut cream.
Take a trip with Tako's new Red-eye from Oaxaca cocktail. The beverage features reposado tequila, smokey mezcal, elderberry, honey, and a pop of lime zest.
After securing their liquor license in September of last year, Bae Bae's Kitchen now offers four types of beer on tap — two Japanese brews alongside two local ones — as well as wine, and Asian-inspired cocktails. One of the more popular selections is their Soju Cocktail (a new flavor is offered each week) and the Lychee Martini, made of 3 Bitches Vodka, Lychee Syrup, Lemon Juice, and Chambord.
Check their website each week to see what Bae Bae's is offering as the current special. Most recently, they featured Korean Fried Drumsticks. Bae Bae's Facebook page includes insight into the happy hours and joint pop-up events the restaurant holds regularly.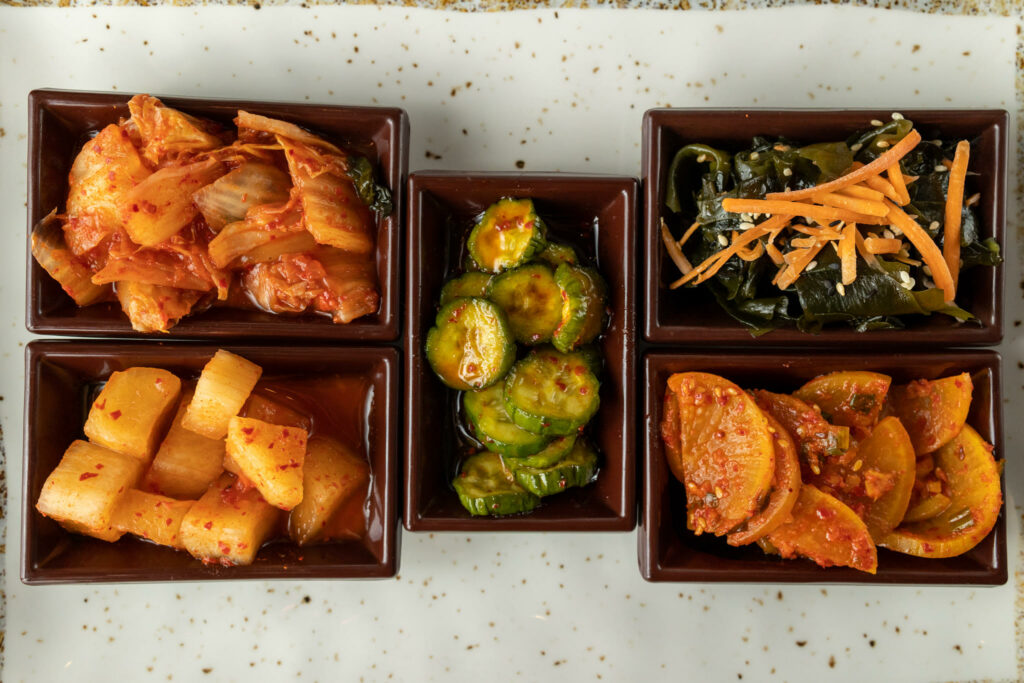 Colorful and seasonal fresh items pepper Square Cafe's summer offerings. Try the Tofu Muffuletta, made with zesty seasoned tofu, house-made zucchini, and vegan cheddar cheese on freshly grilled sourdough. Or the Figgy Grilled Cheese, toasted sourdough with melty Brie, fresh mozzarella, cheddar, Swiss, caramelized onions, and fig jam. Crisp salads are also available along with a variety of specialty egg benedict dishes.
Executive Chef/Partner Jessica Bauer has added some great new summer dishes to Altius's summer menu, like the Wild Alaskan Halibut entree, a Footprints Farm Pork Belly appetizer, and a Strawberry Pretzel dessert made of a pretzel butter cake, cream cheese mousse, strawberry gelee, strawberry cremeux, pretzel tuile, and strawberry pretzel crumb.
Alongside favorite lunch offerings, discover new favorites at The Commoner. Soup and salad options go beyond the ordinary with their Cauliflower Soup with pumpkin seed oil and roasted Tomato Soup topped with fried garlic and Spanish olive oil. Add a Manchego & Tomato Grilled Cheese or a Manchego & Speck Ham Grilled Cheese. Heartier items include a stacked Grilled BLT made on red fife sourdough with confit tomato, arugula, bacon, and Fontina cheese; the Confit Tuna Tartine made with olive tapenade, caper mayo, mixed herbs, and grilled artichokes; and The Commoner's Mac and Cheese, made with Point Reyes Tomme and white cheddar and an option to add pork belly or blue crab.
Sip on something fresh with Shorty's summer-inspired cocktails. Tequila fans may enjoy the La Flama Blanca made with El Jimador Blanco Tequila, coconut syrup, fresh lime, and Cholula hot sauce, or the Marg Under Pressure, which is batched on draft with Hidden Still Agave Spirit, agave syrup, and fresh lime.
For those seeking frozen cocktails, try Shorty's Cherry Limeade, crafted with cherry vodka, fresh lime, lemonade, and demerara sugar or the Carmaldazed Apple with Disobedient Apple Brandy, caramel vodka, apple cider, and caramel.
Now open for Saturday brunch, find this Bakery Square eatery is serving up a Brisket & Egg Bowl. A delectable mix of brisket, crispy potatoes, dippy eggs, roasted carrots, Spanish rice, guacamole, and queso fresco.
Utilizing local, farm-to-table products, Eighty Acres Kitchen & Bar's new expanded menu features new summer items, including grilled jerk shrimp taco with mango salsa and jicama slaw, Logan Family Farm skirt steak gyro, and sesame encrusted tuna with jicama-cabbage slaw, ramen noodles, mandarin oranges, and soy ginger vinaigrette, among others. Don't miss their seasonal craft cocktails or the upcoming four-course beer dinner with paired brews from Sobel's Obscure Brewery.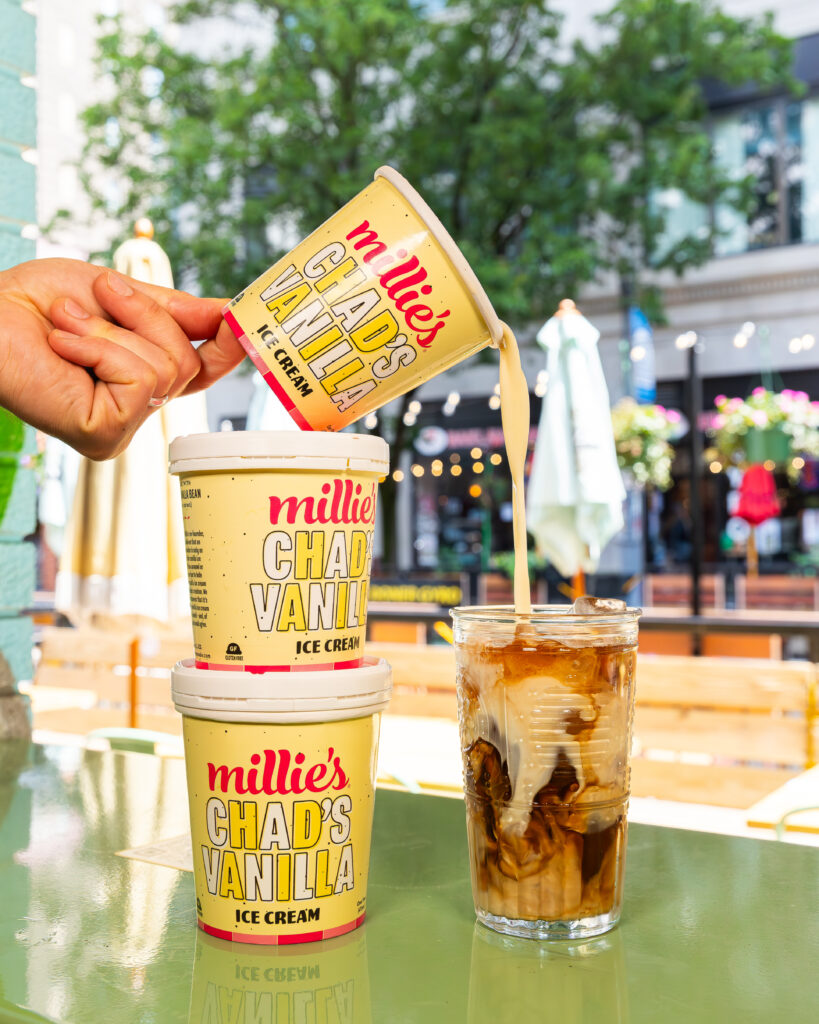 Offering breakfast, brunch, and lunch, Sally Ann's has paired up with local ice creamery Millie's for an invigorating summer drink. The Millie's Cold Brew Affogato is crafted with Cold Brew coffee and Millie's Chad's Vanilla ice cream.
Ever-changing menus:
Guests dining at 40 North this summer can expect something new every day. The restaurant relies heavily on produce coming from PA farms, so the menu changes daily.
The menu changes several times a week at scratch kitchen Fig & Ash. Check out what the North Side restaurant is serving ahead of time by checking out their offerings online, or simply stop in for a surprise.
Story by Jordan Snowden
Subscribe to TABLE Magazine's print edition.