What's right now? Because the world changes so quickly, that question burns in our minds regularly. As humans, we live through our senses, and part of the answer involves art and design that soothes us, supports us, and delights us. We need that nourishment to face the challenges of our time, at home and in society at large. TABLE Magazine looks at fall and winter trends in art, craft, and design that are just right for our lives in 2023. Up first, the color blue.
Twilight and Midnight
While blue never goes out of style, we recently took a pandemic rest from aughties gray, finding it too somber and chilly. However, misty tones you might see in Western PA twilights and midnights are like a soothing antidote to increasing levels of busyness on both personal and professional fronts. Their gentle glow is something to treasure.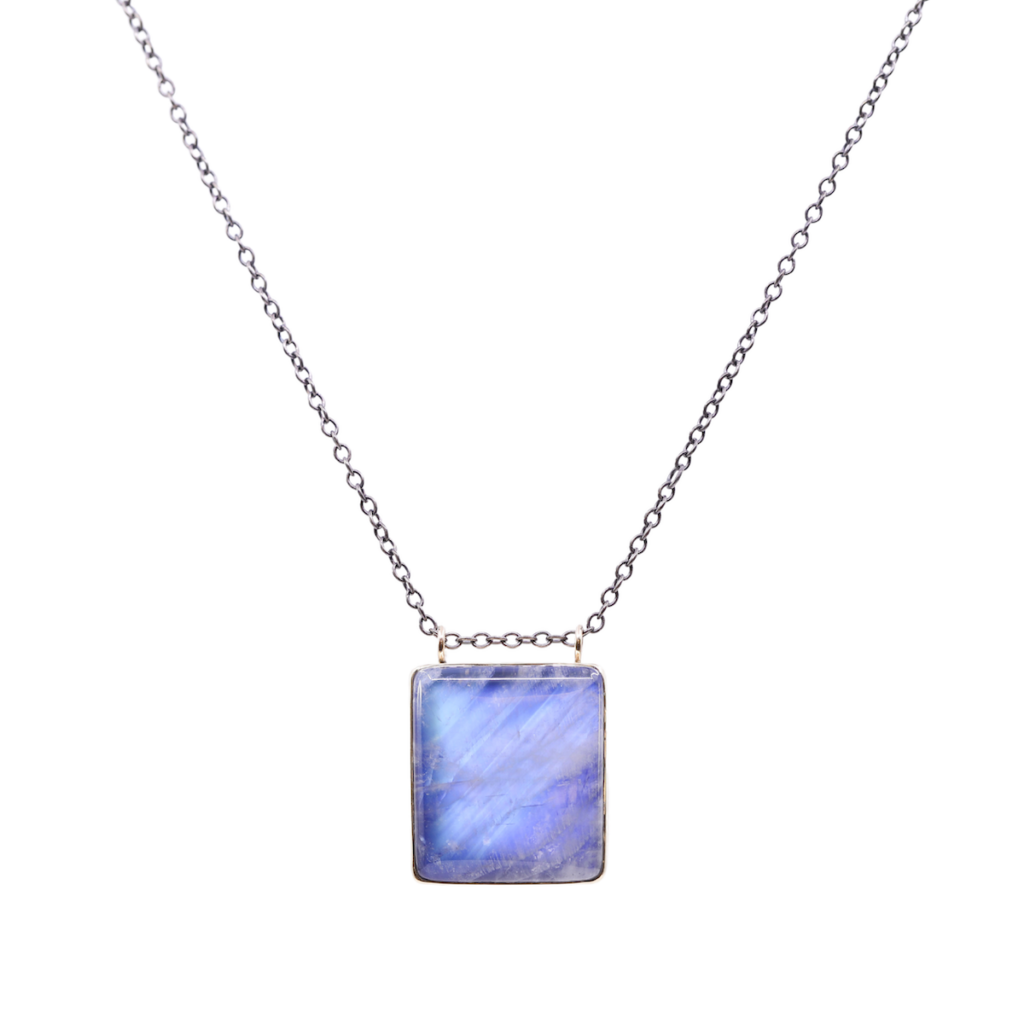 Moonlight Serenade
By the light of the moon, peace and magic reign. Channel the luminous energy with a smooth blue rainbow moonstone surrounded by a filament of 14K yellow gold and suspended on an oxidized sterling silver chain. Available at Henne Jewelers.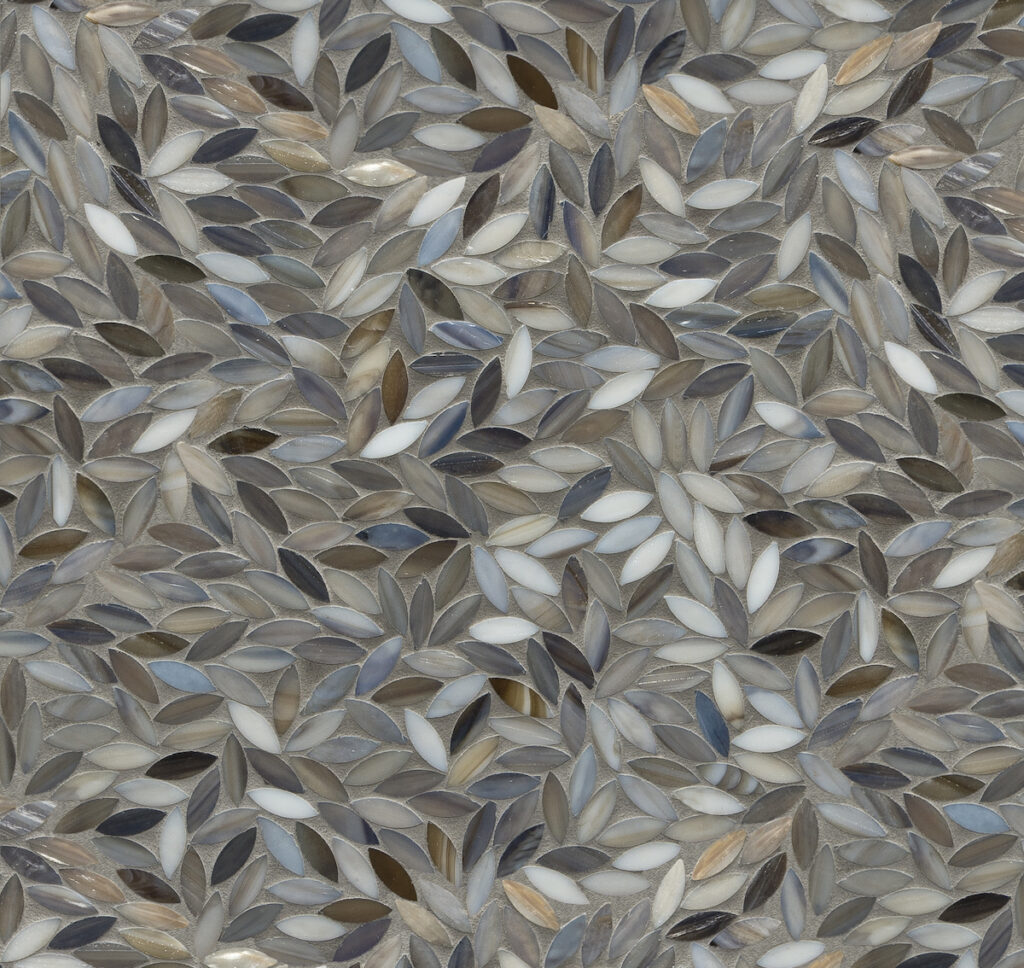 Balanced Warmth
Artistic Tile's Foliage Detroit Blue Mosaic frames the warmth of ivory and tan stained glass tesserae with the gentle cool notes of grays and blues in the same material. This flexible colorway brings life and movement to baths and kitchens, gently complementing a wide range of tile colors. Available at Splash.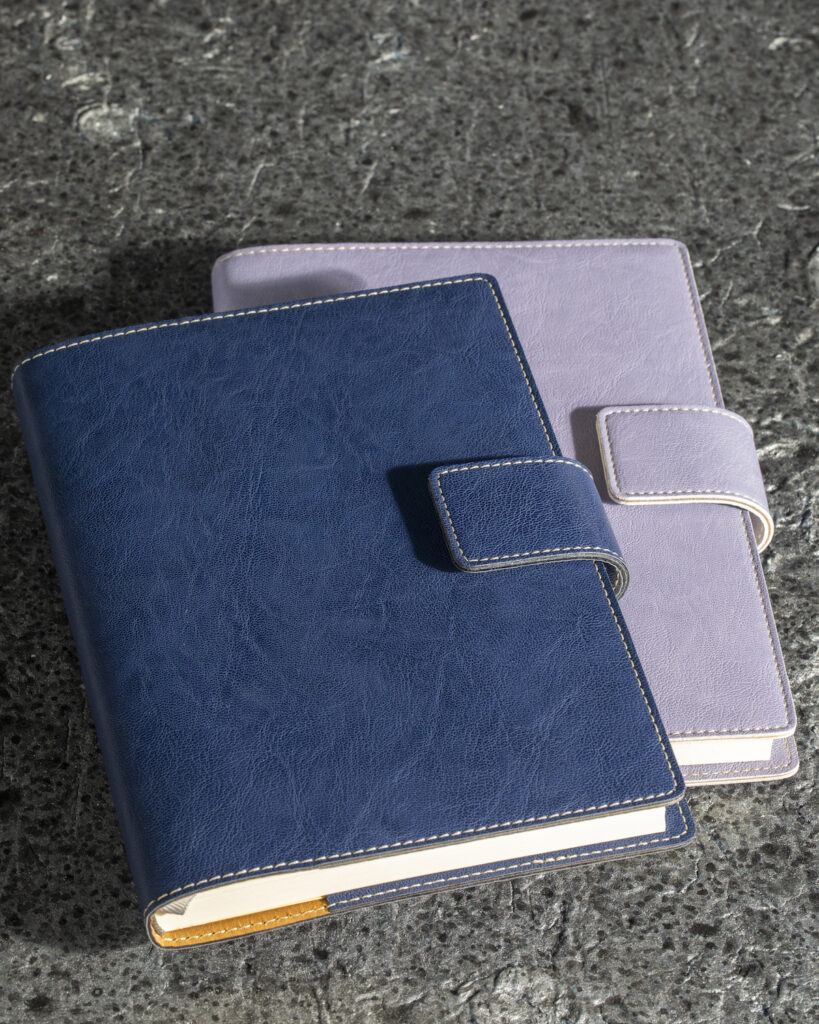 Open Book
The beautiful leather journals and agendas at Scribe make one feel positively prepared for each and every day. Take a note: these are just two of many luscious colors in stock, and just one of many options at this Shadyside stationery boutique.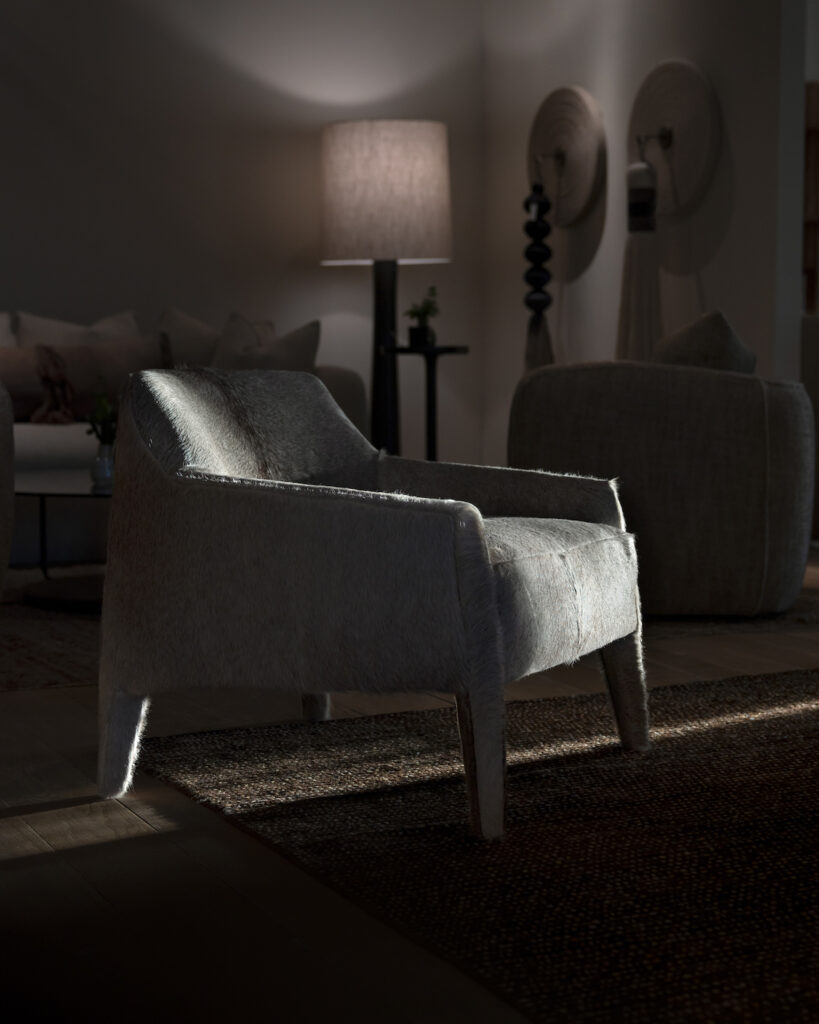 Mostly Minimal
Verellen's Malta chair brings an elevated charm to a Minimalist sense of design. Low armrests and a tight seat make a sleek form, with upholstered legs that are a bit playful. Available in your choice of fabric, but we're wild for the spontaneity of the textured option shown here! Also available as a sofa at Weisshouse.
Story by Stephen Treffinger and Keith Recker / Principle Photography by Dave Bryce
Subscribe to TABLE Magazine's print edition.