What's right now? Because the world changes so quickly, that question burns in our minds regularly. As humans, we live through our senses, and part of the answer involves art and design that soothes us, supports us, and delights us. We need that nourishment to face the challenges of our time, at home and in society at large. TABLE Magazine looks at fall and winter trends in art, craft, and design that are just right for our lives in 2023.
Patterns drawn from simple lines, circles, and more complex mathematical forms lend a hypnotic sense of order to our everyday lives. At the same time, they fascinate and delight with their celebration of shape and texture and are hot and trending in 2023.
Mid-Century Mod
Engraved by skilled artisans at Rolf Glass in Mount Pleasant, these scintillating cocktail glasses are grand for a splash of bubbly, a dry martini, or a Cosmopolitan. They make a breathtaking gift. Dishwasher-safe. Available at Gather in Sewickley.
Get the Rhythm
Gorgeous emerald tones in syncopated trapezoidal forms. An intriguing interplay between glossy and matte finishes. Artistic Tiles Tambourine Traps Gillespie Green glass mosaic tile pattern delivers a luxurious and lively visual experience. Available at Splash.
Gleam and Glimmer
Designed by Julie Neill for Visual Comfort, the Talia chandelier delivers shimmering light through swirling artisanal glass globes attached to a gleaming metal basket. Available in varying sizes in pendant and sconce configurations, this chandelier will elevate entryways and dining areas, living spaces, or bedrooms. Available at Pittsburgh Custom Furniture.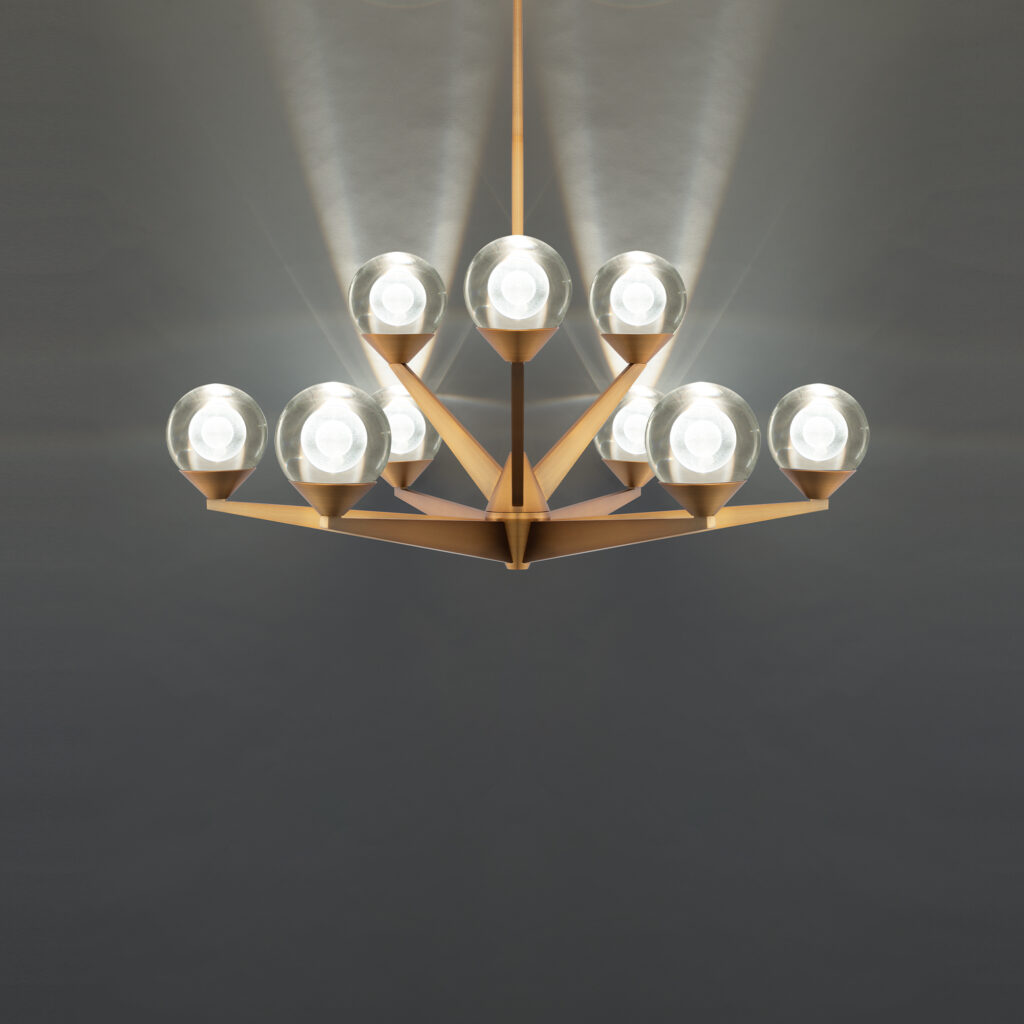 Circles within Circles
The Double Bubble LED Chandelier from Modern Forms sparks conversation with its laser-etched glass spheres and crisply geometric metal arms. There's an Art Deco flair at work here, delivered in a modern, 21st century visual language. Available at Cardello Lighting.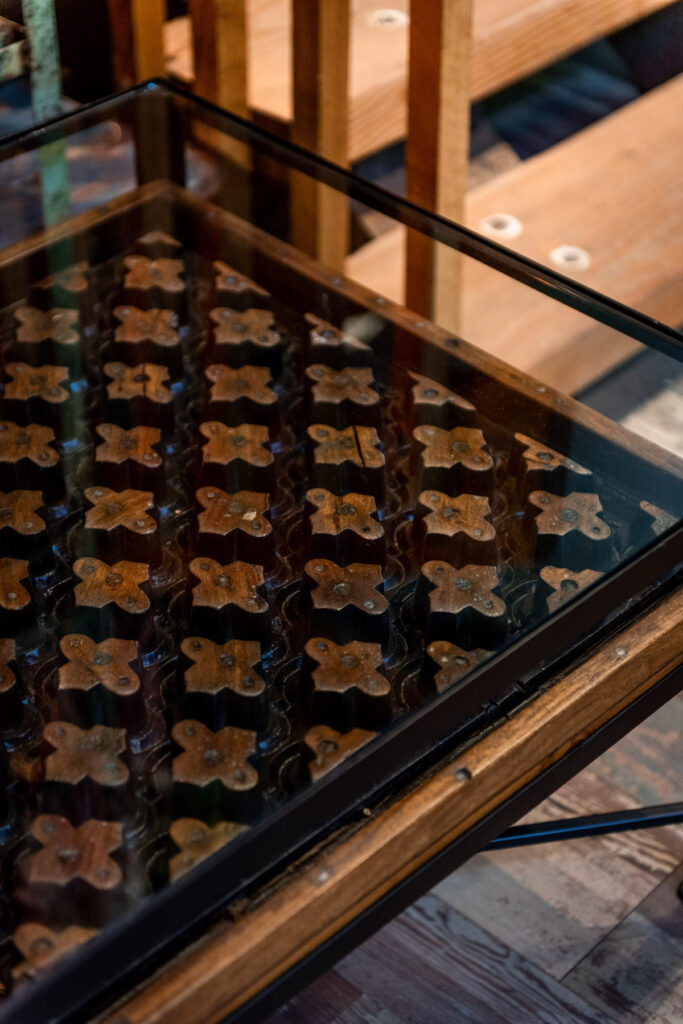 Solid Forms
Vintage concrete molds are fashioned into tables, bringing with them geometric patterns of yesteryear and sexy hints of artisanal wear and tear. One of many lovely designs at two Twin Pines locations in Wexford and Sewickley.
Story by Stephen Treffinger and Keith Recker / Principle Photography by Dave Bryce
Subscribe to TABLE Magazine's print edition.