What's right now? Because the world changes so quickly, that question burns in our minds regularly. As humans, we live through our senses, and part of the answer involves art and design that soothes us, supports us, and delights us. We need that nourishment to face the challenges of our time, at home and in society at large. TABLE Magazine looks at fall and winter trends in art, craft, and design that are just right for our lives in 2023, like handmade goods.
High Touch
Garments finished by an artist's or artisan's hands carry skill and talent into your wardrobe. Each one is unique. Each one expresses an artistic vision a little differently. Each one brings something special to you, the wearer.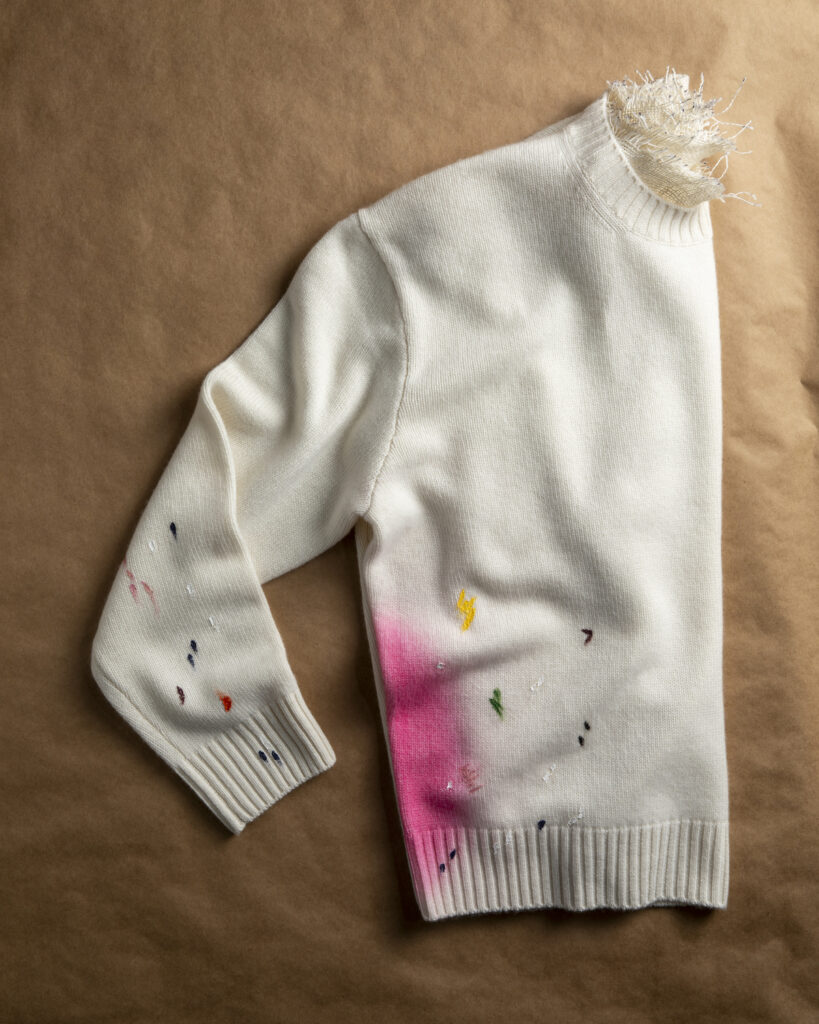 Painterly Effects
Hand-painted for an artfully undone feel, this off-white pure cashmere knit is the perfect canvas for gorgeous modern color. Embrace the spontaneity! Available at Moda.
Print Master
Pittsburgh-based artist Zach Merrell works with exuberant colors and bold Pop Art motifs. His sweats and tees, released in drops on his website, are unmistakably his: cheeky, noticeable, original. Check his Instagram bio, @zachmerrill_, for scheduled release of new collections.
Story by Stephen Treffinger and Keith Recker / Photography by Dave Bryce
Subscribe to TABLE Magazine's print edition.