What's right now? Because the world changes so quickly, that question burns in our minds regularly. As humans, we live through our senses, and part of the answer involves art and design that soothes us, supports us, and delights us. We need that nourishment to face the challenges of our time, at home and in society at large. TABLE Magazine looks at fall and winter trends in art, craft, and design that are just right for our lives in 2023, like the following stealth luxury.
Hiding in Plain View
The Burgh's Gilded Age titans flaunted their wealth at every turn. These days, the ultimate luxury statement is to hide all obvious signs that your wallet is full. No designer logos. No bling. No loud colors. Just stealth luxury: beautiful materials forged by master artisans into designs worth wearing, and keeping, forever.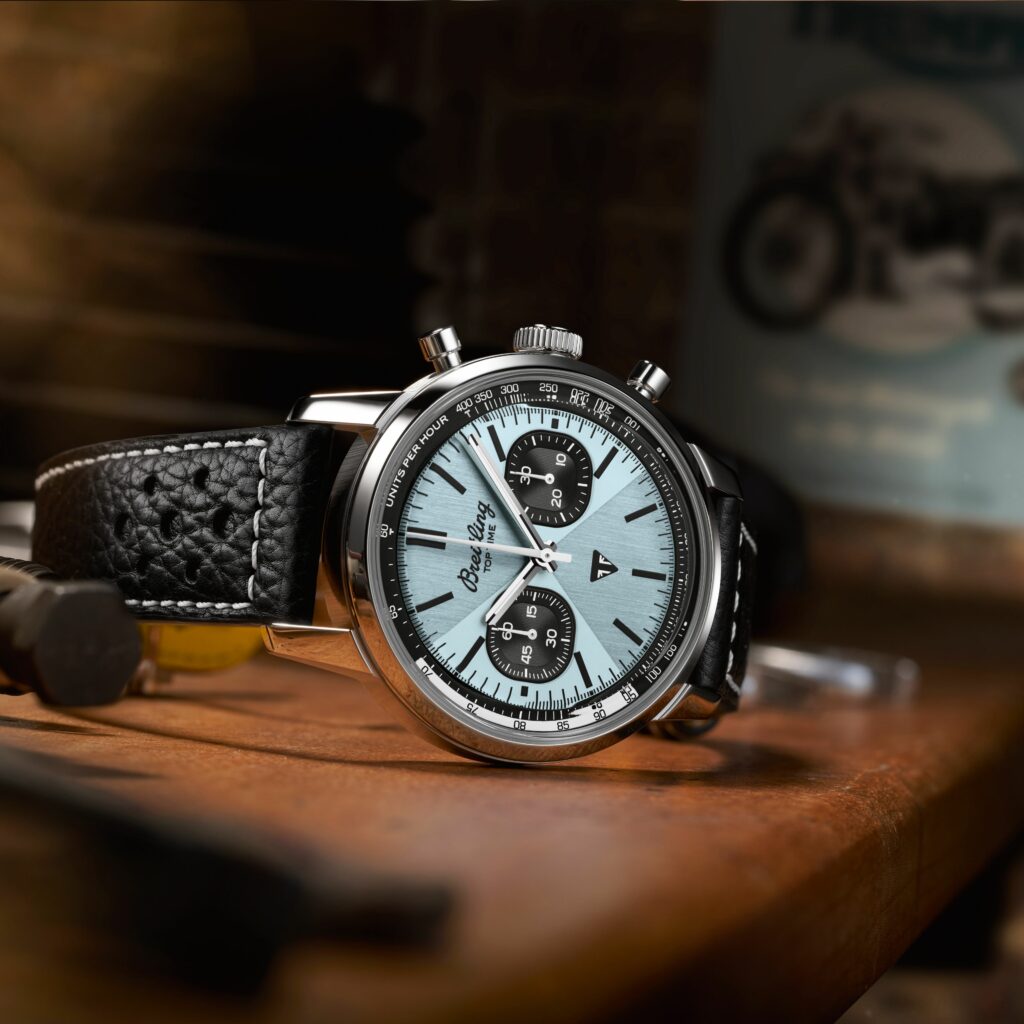 Time Flies
Designed in the too-cool-for-school 1960s, the Breitling Top Time speaks in a subtle, sleek voice about speed, precision, and quality. Here, the B01 Triumph edition sports a 41mm steel case and racing-style leather strap. Available at Orr's Jewelers.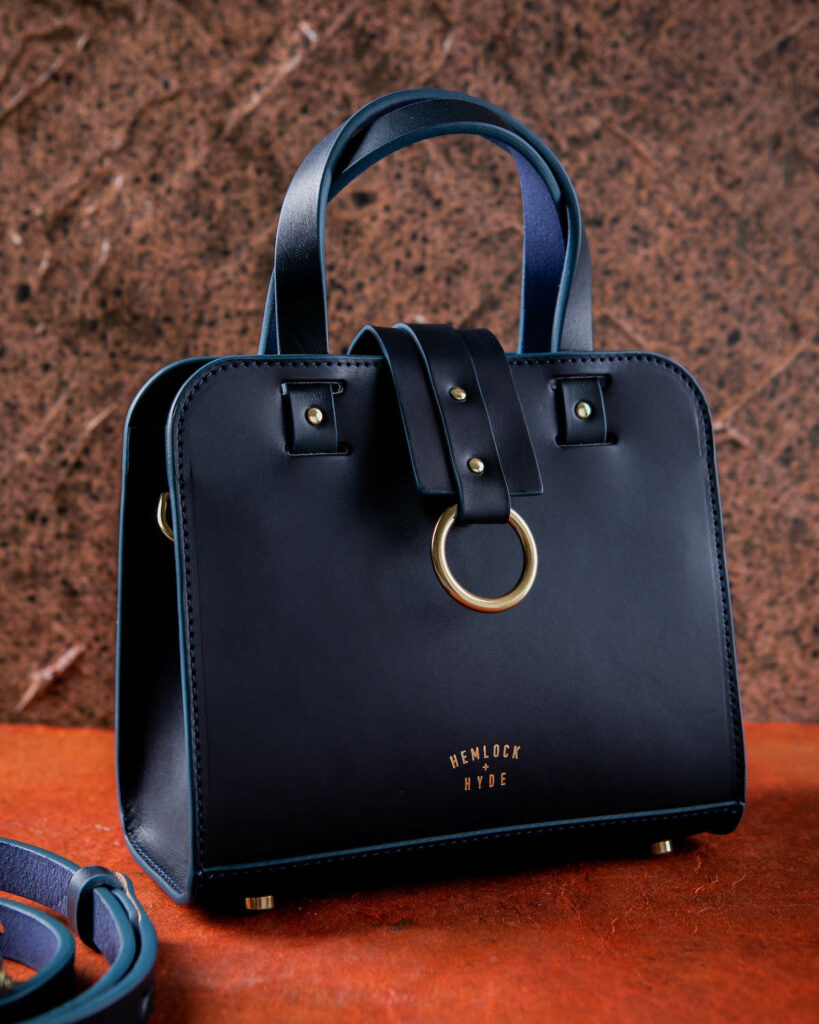 Made in Pennsylvania
Soulful, earthy hues in olive, navy, russet, English tan, sienna, and black. Leather goods designed and made only to order in eastern Pennsylvania by Hemlock + Hyde, a husband-and-wife team pursuing their dreams of fine craftsmanship. Available at hemlockandhyde.com.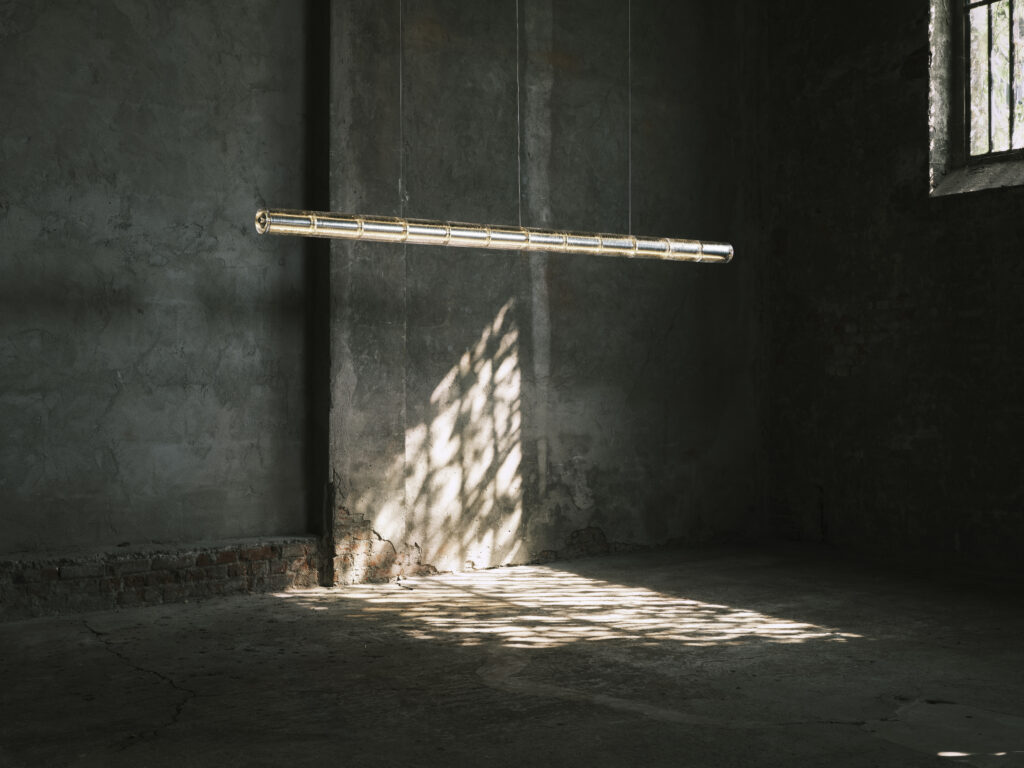 Complex Illumination
The ethereal pendant's transparent sections are created by pouring glass into a rotating mold to obtain a unique, textured finish. Inside, polished extruded aluminum and linear LED components provide direct and indirect downward (and decidedly moody) lighting. Designed by French brothers Ronan and Erwan Bouroullec, and available in three lengths.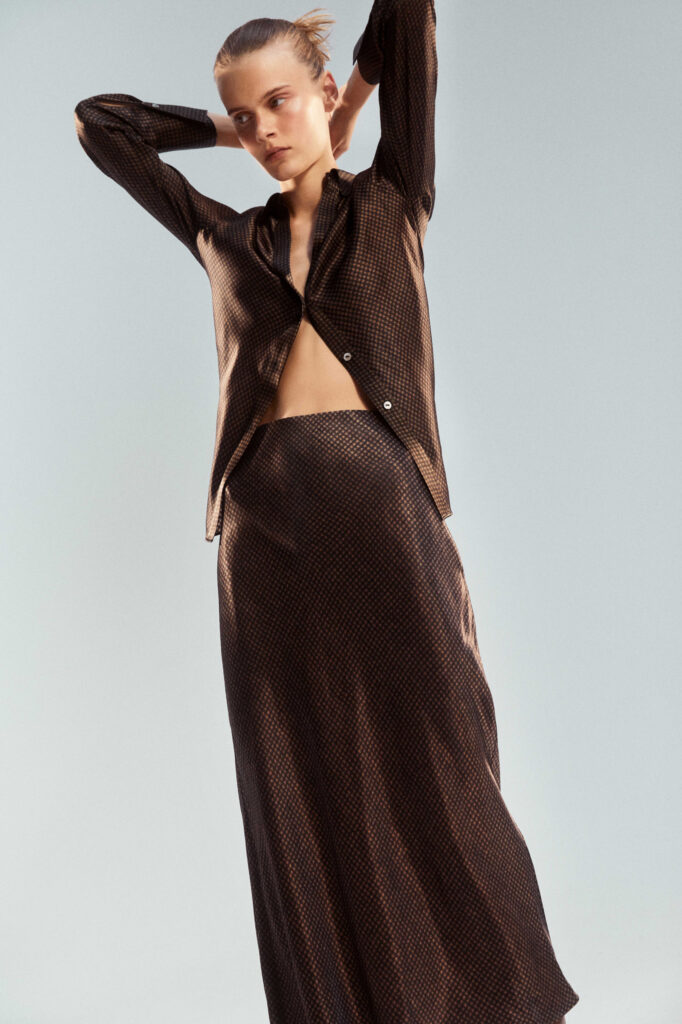 Hushed Tones
The sueded texture of brushed silk. A classic houndstooth pattern rendered in black and camel. The fluid movement of fabric cut skillfully on the bias. Combine for a classic look, or wear as separates with black or blue denim for a casual elegance. From Vince. Available at Larrimor's.
Story by Stephen Treffinger and Keith Recker / Principle Photography by Dave Bryce
Subscribe to TABLE Magazine's print edition.