What's right now? Because the world changes so quickly, that question burns in our minds regularly. As humans, we live through our senses, and part of the answer involves art and design that soothes us, supports us, and delights us. We need that nourishment to face the challenges of our time, at home and in society at large. TABLE Magazine looks at fall and winter trends in art, craft, and design that are just right for our lives in 2023.
New Rules
Forget that old adage about white after Labor Day. Warm winter whites, with their classic, Old Hollywood sense of unruffled elegance, are the pinnacle of chic right now. Get yourself close-up ready with winter white wardrobe details, or try a dose of its gentle light in the home.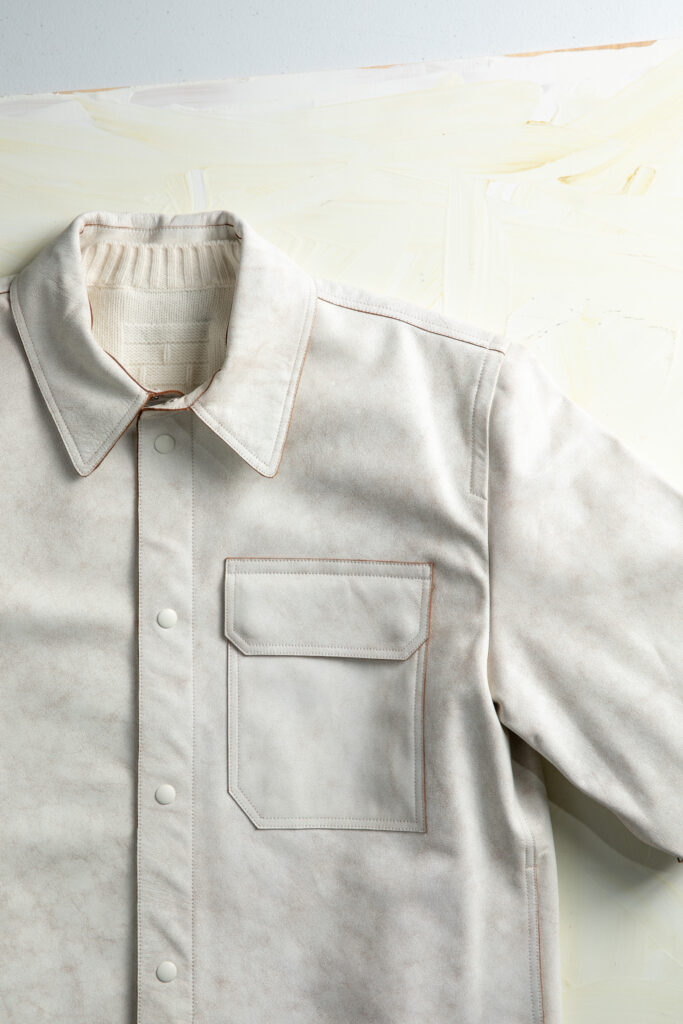 Chill Look
Crafted of slightly textured winter white leather, this relaxed fit Helmut Lang button-front shirt jacket features a pointed collar and one flap pocket on the chest. This pristine look will warm you as a jacket through the fall chill. Use it as a layering piece through the winter. Available at Moda.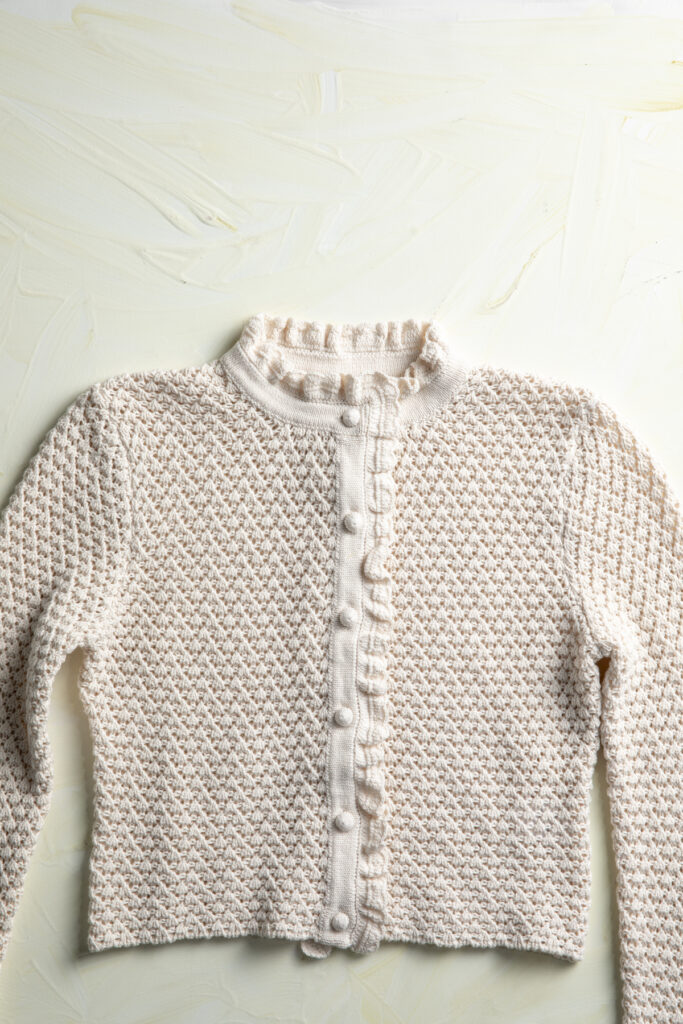 Mind Your Knitting
From designer Christy Lynn, the intricately crafted Isla crop cardigan with ruffles at cuffs, neck, and closure. Even the buttons are knitted. Perfect for the office or a night out. 100% cotton. Available at Kristi Boutique.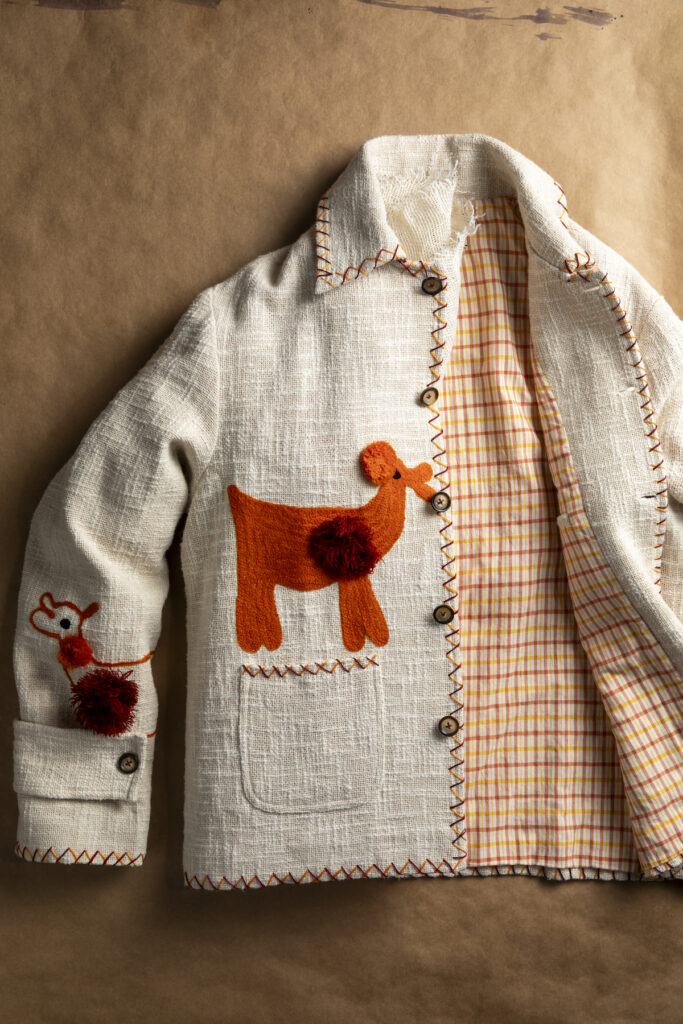 Fashion with Purpose
Jaipur-based Harago channels traditional Indian weaving, needlework, and tailoring into a gender-fluid aesthetic. The results? Casual clothing rich with meaning. The winter white jacket and shirt shown here, and other fascinating Autumn/Winter 2023 work by designer Harsh Agarwal, are available at Vestis.
California Cool
Bernhardt's Aventura dining table serves up a Palm Springs look. Its midcentury architectural inspiration, derived from breeze blocks, is delivered in a textured nickel-finish aluminum base which perfectly complements the Marcona-finished wooden top. The tabletop expands to an oval with a 20-inch leaf. Available at Today's Home.
Story by Stephen Treffinger and Keith Recker / Principle Photography by Dave Bryce
Subscribe to TABLE Magazine's print edition.