THE GENTLER SIDE OF HUMAN NATURE GLOWS IN SOFT PINKS AND PEACHES. THEY'RE KIND COLORS THAT STEP BACK A BIT TO ALLOW US TO TAKE CENTER STAGE.
Interior designer Colleen Simonds regularly has pink on her mind. As a result, her favorite paint color these days is Setting Plaster by Farrow & Ball, available at Aspinwall's Carte Blanche, deployed in this stunning corridor at full gloss. What draws her to the color? It casts a flattering glow and a positive vibe on everyone in reach. These are the color equivalent of candlelight, mellowing our mood and encouraging us to relax and get comfortable.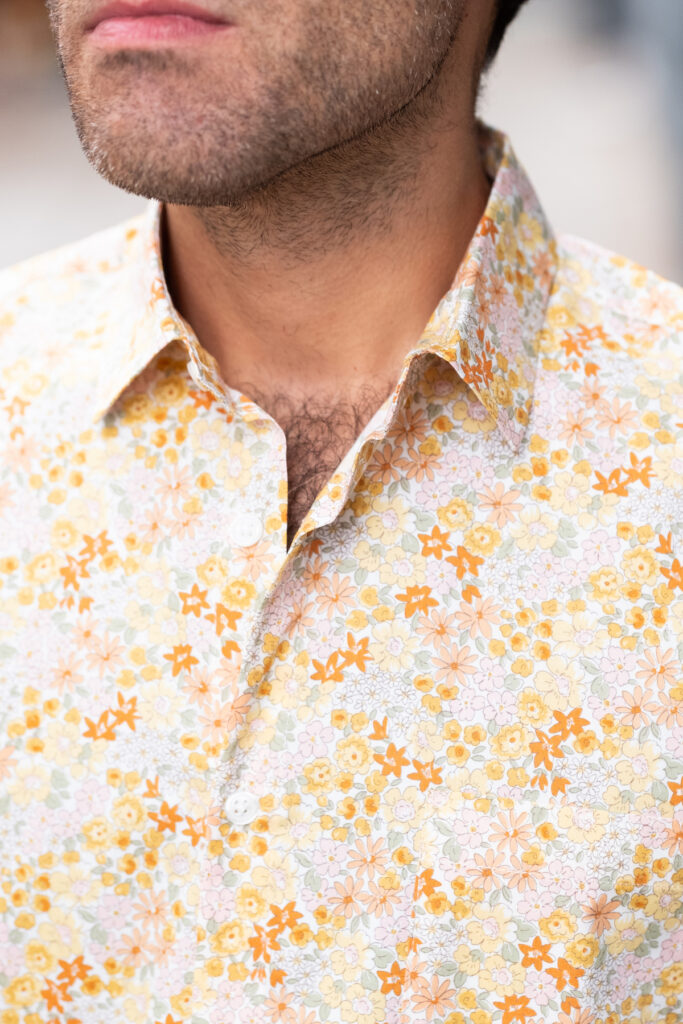 Vestis x Sock Hop Shirt A '60s-style Japanese floral print is made into a Vestis-exclusive by fourth-generation tailors in NYC. Available at Vestis.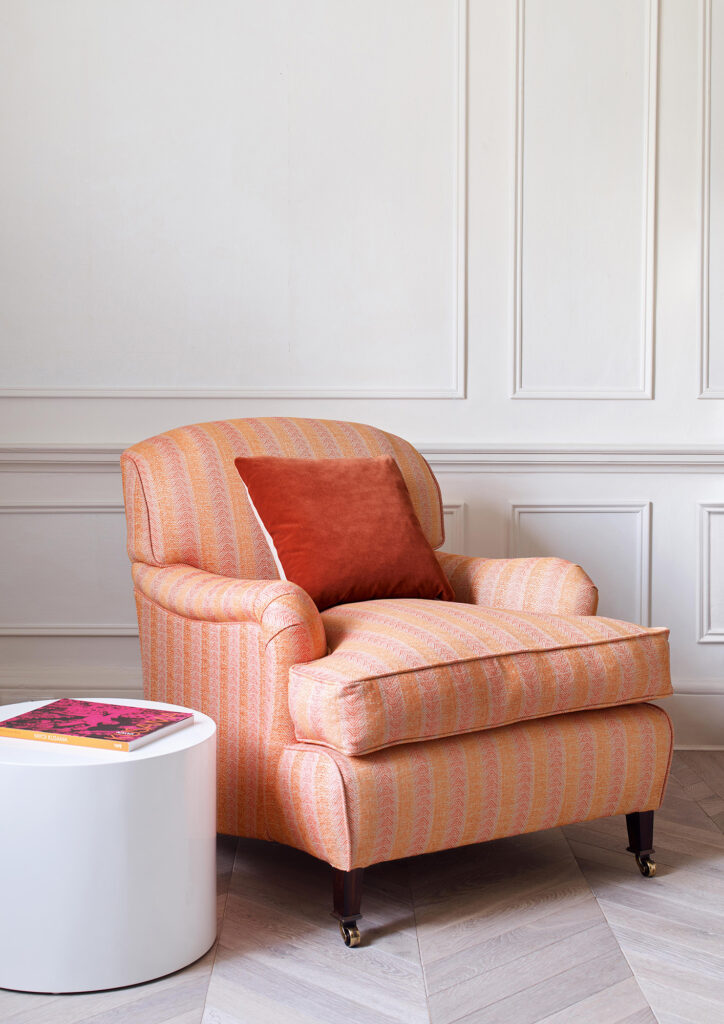 Positively Blushing Affirmingly upholstered in Jane Churchill's Holt fabric in red-orange, with a pillow made of Emile in orange, who wouldn't love a moment of peace in this chair? Holt's herringbone chevrons are made in eight colors, and Emile in 30 new shades including saffron and ochre. Available to the trade at Cowtan & Tout.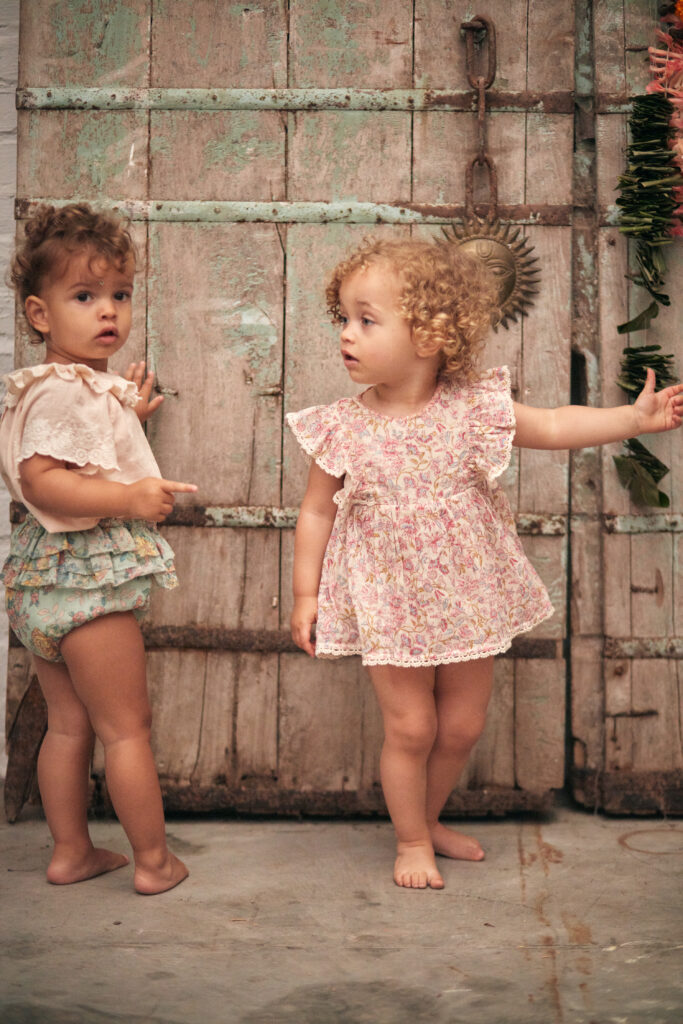 Pretty Posies Refreshingly gorgeous clothing for the wee ones by French designer Louise Misha ruffles its way into your heart. Made of organic cotton. Available at The Picket Fence.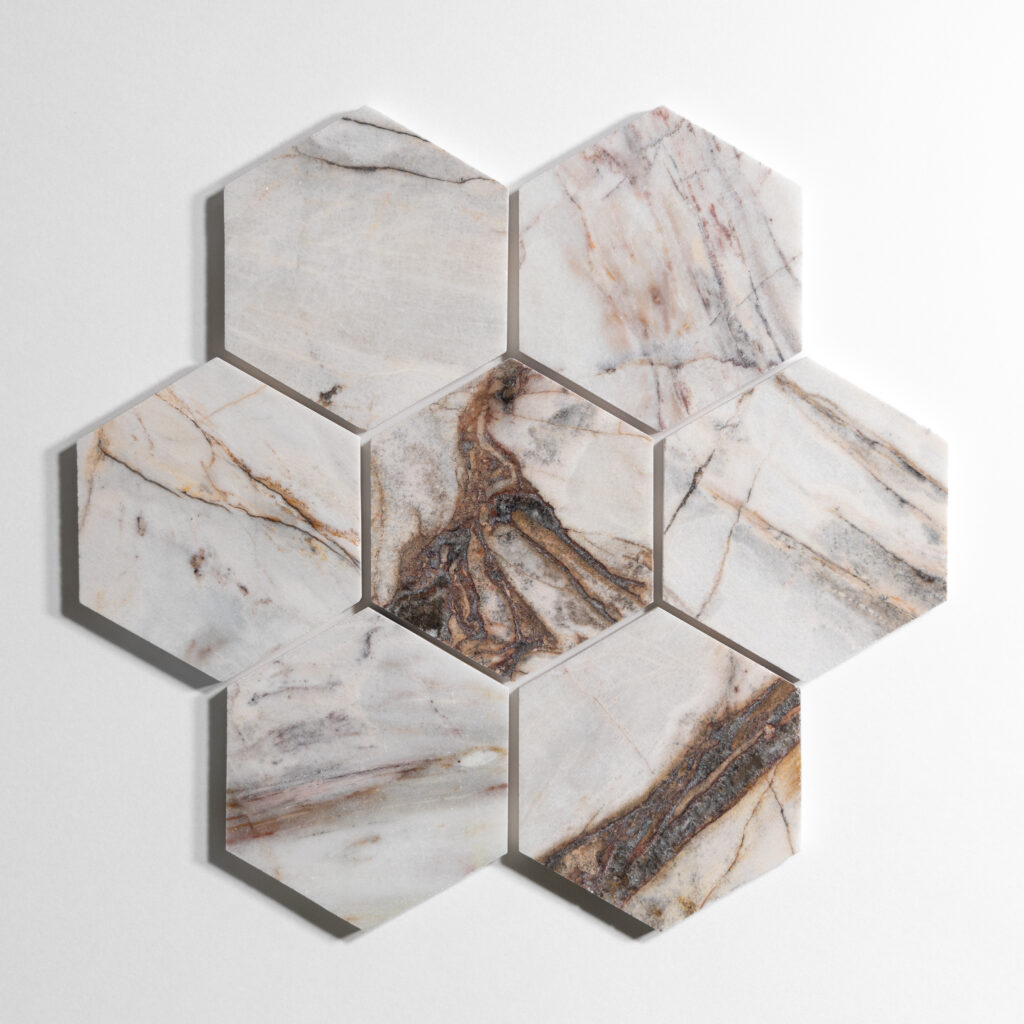 Moody Marble Rosewood marble, sourced in Mexico, is a new product developed in response to new color trends by Castelli Marble. Strong enough to be used on the floor and in both bathroom and kitchen. Available in polished and honed finishes and tumbled edges. Available at Splash.
Pretty in Pink The florals of interior designer Suzanne Tucker's Latika are rendered in masterful embroidery on a linen-blend ground. Available in six colors, Latika is the perfect alternative to a floral print. Available to the trade at Suzanne Tucker Home.
Designed by Suzanne Kasler for Hickory Chair with both traditional and modern interiors in mind, the Bennett chair's shapely barrel back looks wonderful upholstered with fabric that contrasts with its seat. Cluster four around Kasler's Julien game table. Made of solid maple, the table features a small drawer at the left corner on all four sides. Available at Antiquarian Shop.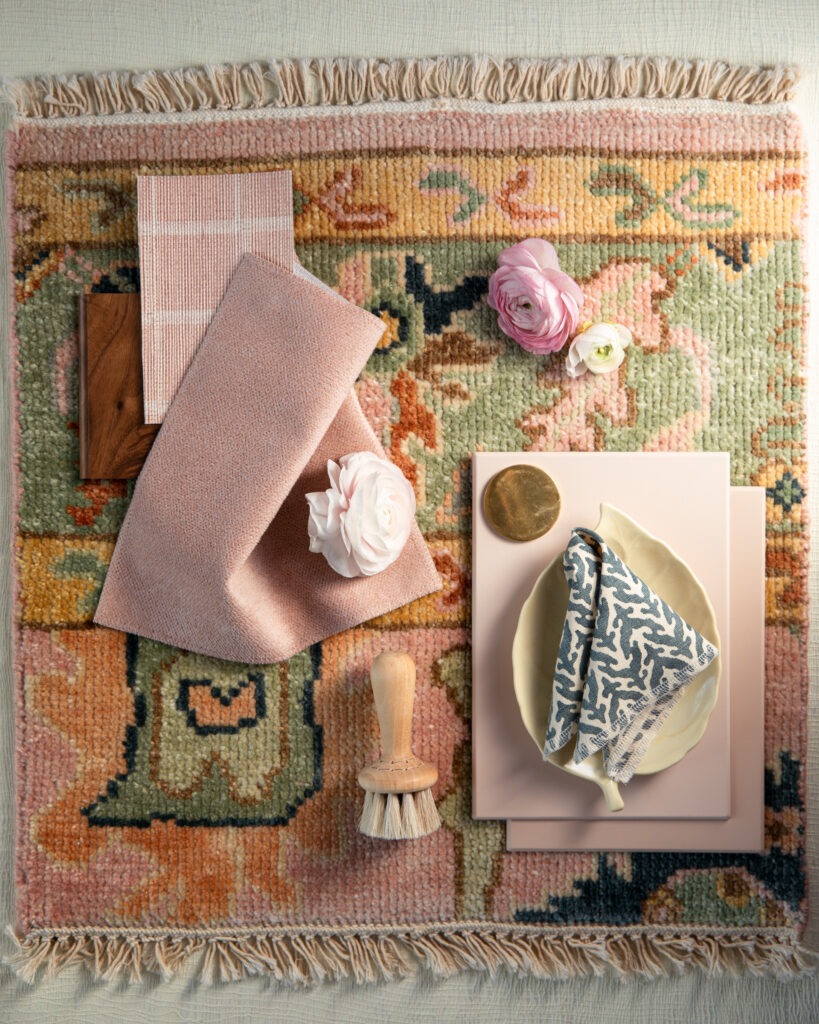 English Rose Carte Blanche co-founder Rachel Shaffer developed this rosy room scheme for a young professional with a passion for tailored and colorful British country house interiors. Farrow & Ball's delicious Hague Blue was the starting point, and time-honored pinks emerged as a feminine counterpoint for the living room. The Surya rug certainly became essential to this soft but not saccharine look, with upholstery choices enhancing the pastel appeal. Available at Carte Blanche.
Natural walnut finish: CF & C Inc.
Upholstery fabric:
Vellutino FR, Pink Nude,
Aldeco 
Story and Curation by Keith Recker and Stephen Treffinger / Principal Photography by Laura Petrilla and Dave Bryce