A season so rich with ongoings and happenings is sure to bring a smile to your face. Button up and step out into the wonder of it all with the following events in Pittsburgh this November.
The Andy Warhol Museum, November 3-March 4
Believe it or not, there are works housed in The Andy Warhol Museum's collection that have never been displayed before, until now. Unseen: Permanent Collection Works will feature experimental versions of well-known Warhol images and unshown examples of larger series important to the artist himself.
Carnegie Museum of Art, November 4
Let's travel back in time and dip into the art of printmaking. During a three-hour workshop with Andrea Narno, attendees will learn about the history and techniques of the printmaking world before creating their own print from scratch.
Heinz Hall, November 8
During this one-night-only celebration of the city and its artists, nationally-recognized Pittsburgh rapper Frzy joins forces with the Pittsburgh Symphony Orchestra to perform Frzy's forthcoming album, Success.
Multiple Locations, November 8-15
Give the big-box office and streaming a break during the annual Three Rivers Film Festival, where around 20 indie feature films are screened at local theaters like the Harris Theater, the Pittsburgh Playhouse, and The Lindsay Theater.
Heinz Hall, November 10-12
Expert circus performers and the Pittsburgh Symphony Orchestra join forces for a fantastic performance that blurs the lines between imagination and expectation.
Penn Avenue, November 11-12
Did your childhood self ever dream of eating LEGOs? A LEGO-inspired pop-up restaurant opens in Pittsburgh, where, for two days only, diners can feast on LEGO-shaped burgers and more menu items inspired by the colorful kids' toys. The fun doesn't stop there: the space includes bright brick walls, themed furniture, and a brick-building station.
Benedum Center, November 11-19
The spooky Halloween spirit is still alive at the Pittsburgh Opera as they present Richard Wagner's sweeping epic The Flying Dutchman for the first time in over 20 years.
Phipps Conservatory, November 16
Celebrating the onset of the cold season and their 130th anniversary, Phipps is turning into a glimmering Winter Wonderland as they serve savory food, drinks, and entertainment against the debuting Holiday Magic! Winter Flower Show and Light Garden show.
Heinz Hall, November 16-17
Christmas or Halloween movie? Whatever your stance, the Pittsburgh Symphony Orchestra presents the iconic holiday film set to a live performance of Grammy-winning composer Danny Elfman's musical score.
Calvary Episcopal Church, November 18
The life of Mary, Queen of Scots, is presented through Scottish, French, Italian, and English music alongside live narration by Emmy Award-winner Robert Aubry Davis.
Velum Fermentation, November 19
Put on your favorite fancy fit; it's vegan beer and dessert tasting time — all of which have been carefully selected to dance on your taste buds.
Benedum Center, November 20
Metallica, Black Sabbath, Rage Against The Machine, AC/DC, Rammstein, SOAD, Led Zeppelin… the list of rock and metal bands featured in this 90-minute show performed by classical musicians in skeletal rhinestone masks goes on and on.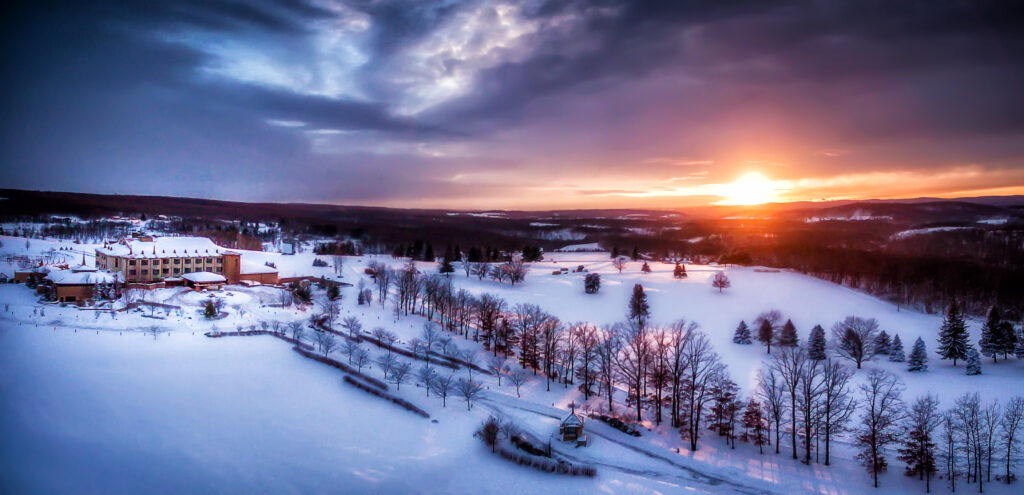 Nemacolin, November 24
This year, kick off your holiday festivities with Nemacolin. After being the first to see their holiday lights ignite, delight in the sounds of carolers, snag a photo with Santa, and other opportunities for wholesome family fun.
Kelly Strayhorn Theater, November 25
Kelly Strayhorn Theater, named after composer Billy Strayhorn and performer Gene Kelly, celebrates the two music greats in this annual fall concert.
Story by Jordan Snowden / Send your events tips to [email protected]

Subscribe to TABLE Magazine's print edition.