An instinctual refocusing at the start of the school year lingers on in most of us, even if some decades stand between us and graduation. Let's embrace the impulse by embracing new experiences, seeing new things, and hearing some new sounds. The 'Burgh is ready to satisfy all of these urges this fall.
Alba in Conexiones
Liberty Magic, September 6-October 1
Magician Alba brings a bit of Buenos Aires's signature enchantment and allure to Pittsburgh during her almost-month-long residency at Liberty Magic, creating an experience that mixes unusual stories, adventure, and engagement with the audience.
Sound Series: An Evening with Julian Lage
Carnegie Lecture Hall, September 6
Touring to support his two latest albums, The Layers and View with a Room, contemporary jazz virtuoso guitarist Julian Lage visits Oakland for an intimate evening of masterful, moving music.
Broadway at the Overlook
West End Elliott Overlook, September 7-10
Get a sneak peek of the Pittsburgh Musical Theater's upcoming season—which includes Grease, Million Dollar Quartet, Evil Dead The Musical, and more—set against the city skyline. The hour-and-a-half performance will feature selections from their 2023 musical picks, snacks, and refreshments.
Climate Awakening: Crafting a Sustainable Future Opening Reception
Contemporary Craft, September 8
Featuring work from Susie Ganch, Courtney Mattison, Meghan Price, and Adrien Segal, four artists visiting Pittsburgh, Contemporary Craft's latest exhibition focuses on climate change and aims to promote community engagement and social change through art. Climate Awakening: Crafting a Sustainable Future will be available to view until January.
Pittsburgh Irish Festival
Carrie Blast Furnaces, September 8-10
Back for its 32nd celebration, it's once again time to revel in Irish history and tradition. This year's festival updates include card and cash accepted for beverages instead of tokens, as well as additional parking.
Steve Martin & Martin Short
Benedum Center, September 14-16
We've most recently gotten to experience the dynamic comedy duo of Steve Martin and Martin Short on Only Murders in the Building. Now, the pair steps away from the screen to give us a chance to enjoy the captivating chemistry they forged from a decades-long friendship and many shared career experiences.
Taste of Jazz
August Wilson African American Cultural Center, September 15
Kicking off the annual Pittsburgh International Jazz Festival is an evening of great music and food from local restaurants, including Over Eden, Eddie Merlot's, Spirits & Tales, Emerson's, and more.
Pittsburgh International Jazz Festival
Highmark Stadium, September 16-17
Returning for its 13th iteration, the Pittsburgh International Jazz Festival brings together local jazz musicians with internationally known and up-and-coming artists for a weekend of good music and even better vibes.
Seventeen
Carnegie Museum of Art, September 16
Interracial romance, vulgar language, teenagers discovering the highs and lows of life: Initially set to air on PBS, this 1982 documentary directed by Joel DeMott and Jeff Kreiens has never been shown on television over concerns of its content. How does it come across over 40 years later? See it and judge for yourself.
5K Beer Run
Cinderlands Warehouse, September 16
Exercise and reward yourself with a brew! Starting and ending at Cinderlands, this 5k-course weaving through the Strip District and Heritage Trail can be run, walked, or jogged, and ends with a free beer from Cinderlands, games, live music, and even more fun.
Pittsburgh Chinese Cultural Festival
Mellon Park, September 16
Nowhere else in Pittsburgh can you experience Asian cuisine, music, dance, games, exhibits, and more all in one place. Hosted by the Pittsburgh Chinese Cultural Center, they aim to promote awareness and appreciation of Chinese culture while facilitating the assimilation of Chinese immigrants.
Mexican War Streets House & Garden Tour
North Side, September 17
Private homes and gardens open to the public during the 51st annual Mexican War Streets House & Garden Tour, a rare chance to peek behind the closed doors of beautiful historic and restored North Side residences.
Billy Strayhorn: Something to Live For
O'Reilly Theater, September 19-October 8
The career and impact of jazz legend Billy Strayhorn comes to life through a stunning score in this world-premiere musical directed by Kent Gash and written by Rob Zellers.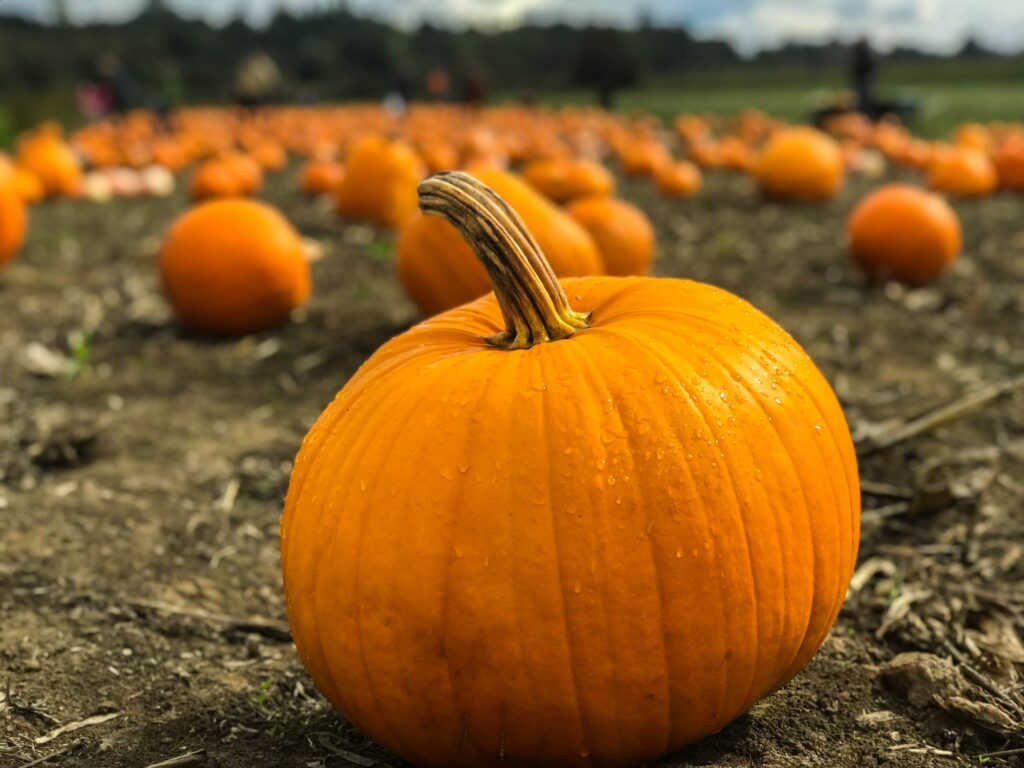 Trax Farms Annual Fall Festival
Trax Farms, September 23-October 22
It's officially fall when it's time for the annual Trax Farms Annual Fall Festival. Running every Saturday and Sunday throughout October and kicking off the final weekend in September, expect to experience all the autumn activities: hayrides, pick-your-own pumpkin patches, a corn maze, and more.
Moulin Rouge! The Musical
Benedum Center, September 27-October 8
The fantastical world of Baz Luhrmann's revolutionary film takes over the stage at the Benedum Center for a usual experience where bohemians and aristocrats mingle in a spectacular production of glitz and romance.
Stevie Nicks
PPG Paints Arena, September 27
Fleetwood Mac may no longer be together, but we can still experience the magic of their music and sound when Stevie Nicks's tour landslides into Pittsburgh. The setlist is rumored to include solo hits like "Edge Of Seventeen" alongside Fleetwood Mac greats like "Dreams" and "Gypsy."
Sylvan Esso
Stage AE, September 28
On their most extensive tour to date following the release of their 2022 album, No Rules Sandy, electronic pop duo (and couple) Sylvan Esso visit the North Shore for an explosive performance.
Andy Frasco & The U.N.
Roxian Theatre, September 30
If you find yourself feeling uplifted and optimistic while listening to eclectic blues, rock, and funk band Andy Frasco & The U.N., that's on purpose. As a fighter of daily depression, optimism is the only thing that keeps frontman Andy Frasco going every day, and he tries to make sure his music reflects that hope and delight.
Story by Jordan Snowden / Send your events tips to [email protected]
Subscribe to TABLE Magazine's print edition.