RITUAL HOUSE: A LOVE LETTER TO PITTSBURGH
RITUAL HOUSE BRINGS LUXURY AND LEVITY TO PITTSBURGH'S DOWNTOWN DINING SCENE
A brand-new, modern American eatery brings style and whimsy to a light-filled corner in downtown's historic Union Trust Building. The much-anticipated restaurant was created by Pittsburgh natives Herky and Lisa Pollock, and Michelle and Chef Ricky Kirsop, who meld nostalgia and modern-day fun. With globally-inspired design elements, and a menu helmed by Executive Chef Jeff Maag that features reimagined takes on familiar favorites, a refreshing air of playfulness dominates the venue's airy spaces — and memorable dishes, too.
RITUAL HOUSE OPENS IN DOWNTOWN PITTSBURGH WITH A BRUNCH SERVICE ON FEBRUARY 26.
Entering from William Penn Place, guests find a cluster of nest chairs dangling from the ceiling beneath cascades of faux wisteria; here they can sip a cocktail (with smile-inducing names like "Pittsburgh Shines Again") before moving onto the main event. A middle section showcases dining tables and modern, geometric-shaped light fixtures. In the central bar, visitors cozy into sleek booths or belly up to the rail below 18 grand chandeliers; on the walls, cheeky monkeys tucking into bottles of booze set a festive tone. Expansive windows in this soaring space peer out onto the Omni William Penn Hotel, while the panes themselves reveal moon-cycle artwork that speak to the venue's desire to become a part of residents' everyday lives.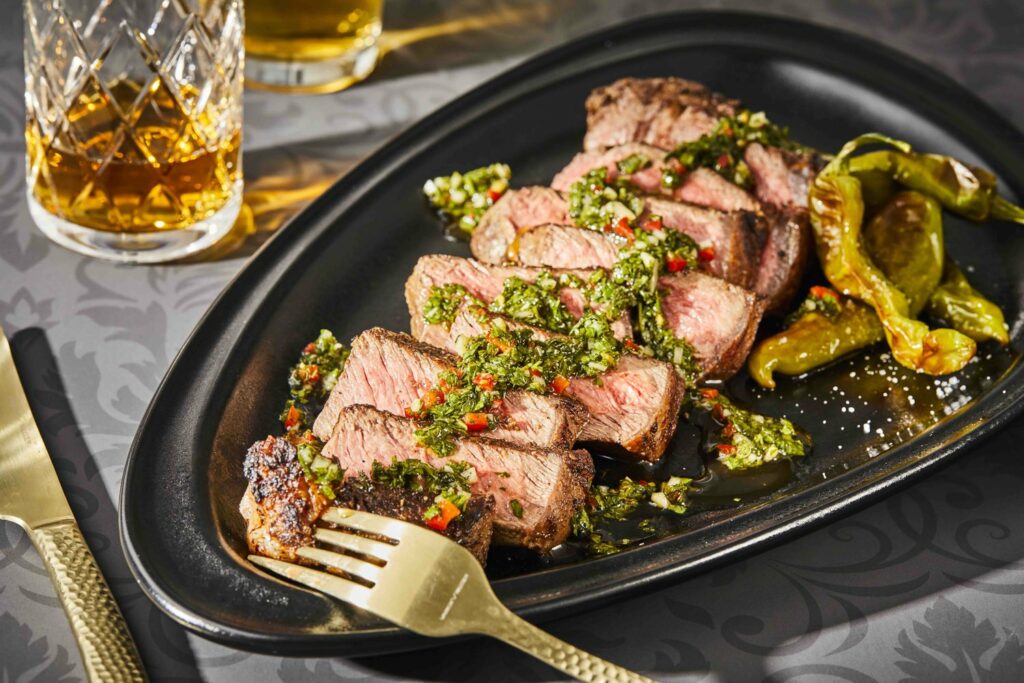 Brunch delights include fluffy stacks of lemon meringue pancakes, pineapple upside-down pancakes and Fruity Pebbles French toast, plus savory options like fried chicken sliders with blueberry jalapeño jam. While lighter lunch and dinner offerings range from salads to seafood creations (don't miss the crudo or triple-stacked salmon club), Pittsburgh natives will get a kick out of modern-day spins on comforting, regional classics. Take for example, the elevated version of chipped chopped ham barbecue, or the Turkey Devonshire featuring four pieces of candied pepper bacon theatrically hanging from clips above the hearty dish. And for the ultimate spectacle to bring instant joy? Order the seven-layer cake that comes with a poof of cotton candy and some sparkler flair.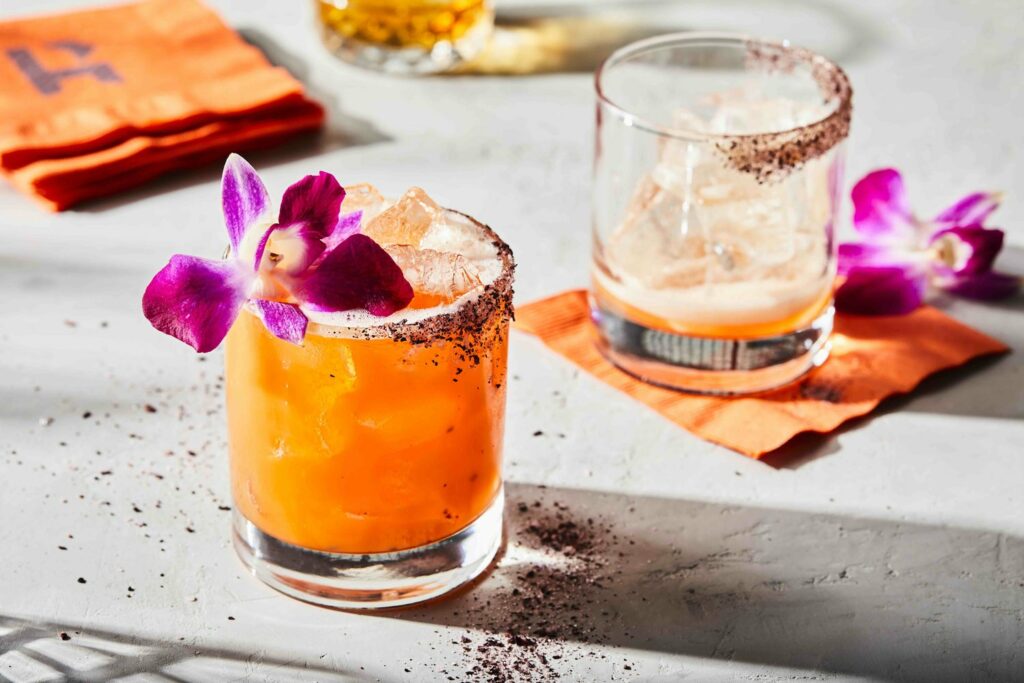 STORY BY CORINNE WHITING / PHOTOGRAPHY BY ADAM MILLIRON