Uncover the magic of our city. We invite you to discover a whole new view of Pittsburgh's vibrant riverfronts as you glitter in the night sky on the Rooftop Terrace at the David L. Lawrence Convention Center.
The VIP Cocktail Hour, presented by PNC, features gem-hued specialty cocktails, plenty of sparkling delights, and decadent bites. As the doors open at 7:30 p.m. to all ticketed guests, attendees are greeted with a seductive gem-toned atmosphere, inspired by our city's depth and beauty.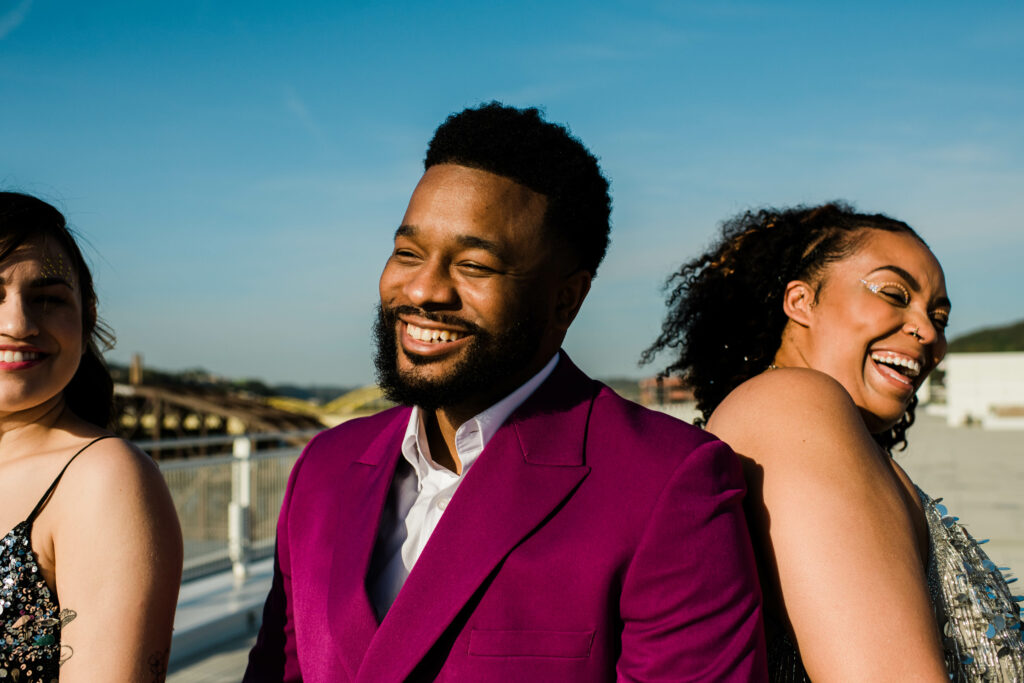 Get bejeweled by local artists, charmed by unexpected moments, and dazzled on the First National Bank Dance Floor. Riverlife's 2023 Party at the Pier: Hidden Gems Presented by Peoples will illuminate the Golden Triangle on August 18th. Pittsburgh's "fashion event of the year" has guests dressing to impress and is legendary for taking creative cocktail attire to new heights. Expect to see color-rich jewel tones or mysterious palettes of blacks and grays with sparkling accents and unexpected details. Combining serious glam and an homage to the work of our host, Riverlife, we're taking cues from PPG's Color of the Year, Vining Ivy–  a beautifully robust and refined blue-green, symbolic of the deepest depth of a body of water.
Less than 180 tickets remain, with only 50 coveted VIP tickets currently available.
Tickets are on sale now at partyatthepier.com.
Details:
Friday, August 18, 2023
THE ROOFTOP TERRACE AT THE DAVID L. LAWRENCE CONVENTION CENTER
VIP | 6:30 PM – 7:30 PM
WITH SPECIAL ROOFTOP BOULEVARD LOUNGE ACCESS THROUGH 8 PM
THE MAIN EVENT | 7:30 PM – 10:30 PM
Photography by Rose Colored Creative