WESTERN PENNSYLVANIA'S 59 DAYS OF SUNSHINE LEAVE MANY OF US NEEDING ADDITIONAL DOSES OF BRIGHTNESS TO BRING US ALIVE.

SOLAR ENERGY
Interior designer Colleen Simonds generated this upbeat palette to feel "energized, optimistic, and maybe a little tropical," she says. We agree that it is rather like a fabulous vacation, and who wouldn't want to come home to that feeling every day?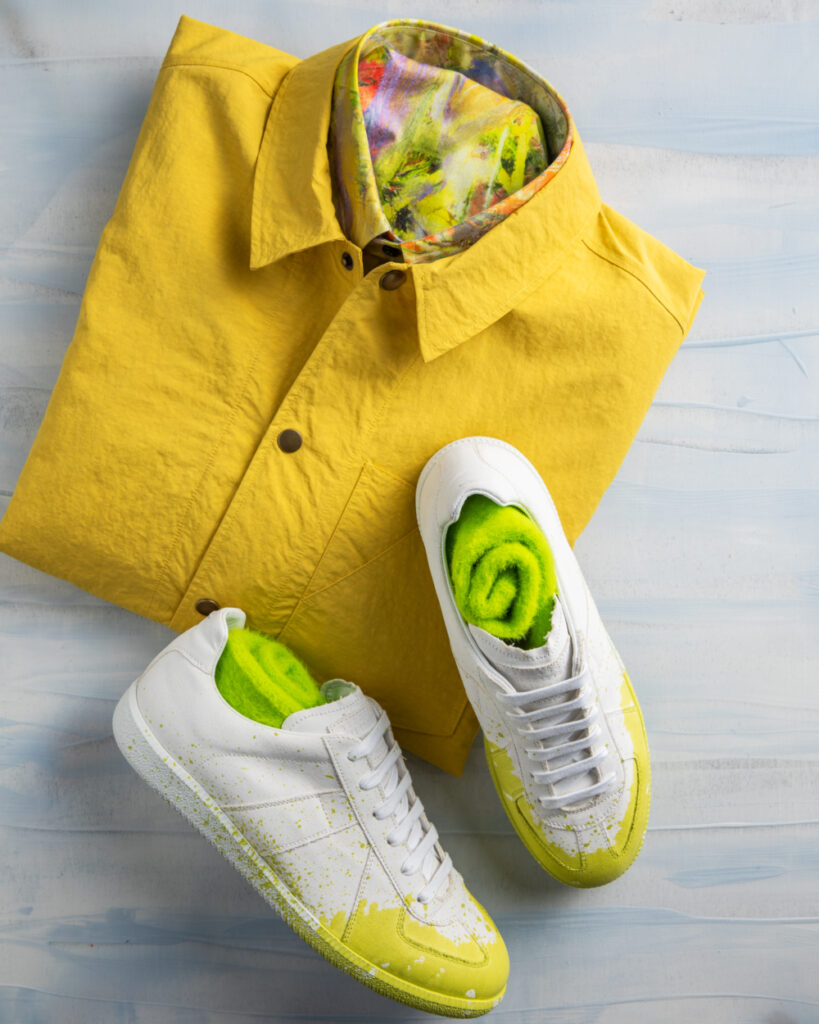 STEP INTO THE LIGHT
Billy Reid's Carrabelle Windbreaker brings the sunshine of the Alabama Gulf Coast to your closet even as it prepares you for inclement weather. Tucked inside the jacket are an Italian-made shirt and t-shirt from Diesel in a yellow-green paint print. The shoes are classic canvas brought into the 21st century with a spray of gilet jaune neon green by the clever people at Maison Margiela. Happy Socks tucked inside. All available at Moda.
Story and Curation by Keith Recker and Stephen Treffinger / Principal Photography by Laura Petrilla and Dave Bryce