The Nutcracker, a beloved Pittsburgh Ballet Theatre holiday tradition returns again this year, bringing with it all the sweet magic of the season. Because several of its second-act Land of Enchantment characters have century-old roots in food, TABLE Magazine brought dance and dessert together this year: the accomplished chefs at Nemacolin take inspiration from the graceful dancers and meticulous costumers of Pittsburgh Ballet Theatre with sweets to make you jeté with joy.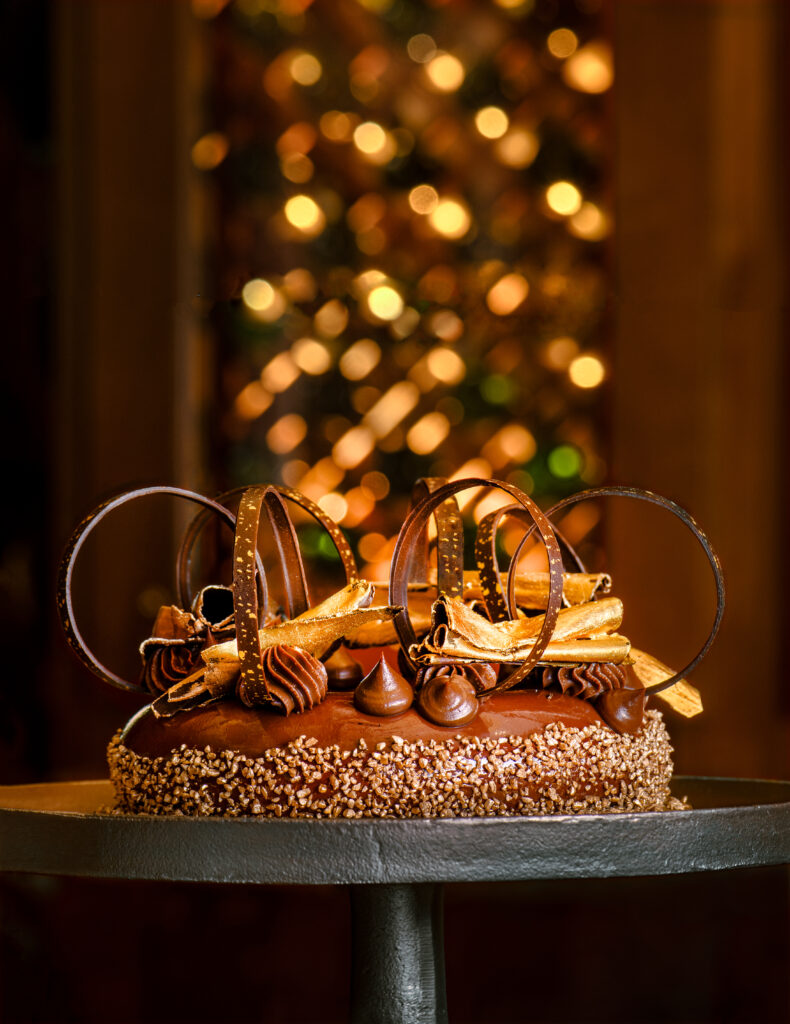 This cake recipe is for the chocolate lover in your life. It's smooth and creamy with light floral notes that complement the other ingredients, and is one of three decadent desserts shared by the Nemacolin pastry team that use Bolivian chocolate. Make one for a sweet holiday dessert or make them all for different get-togethers.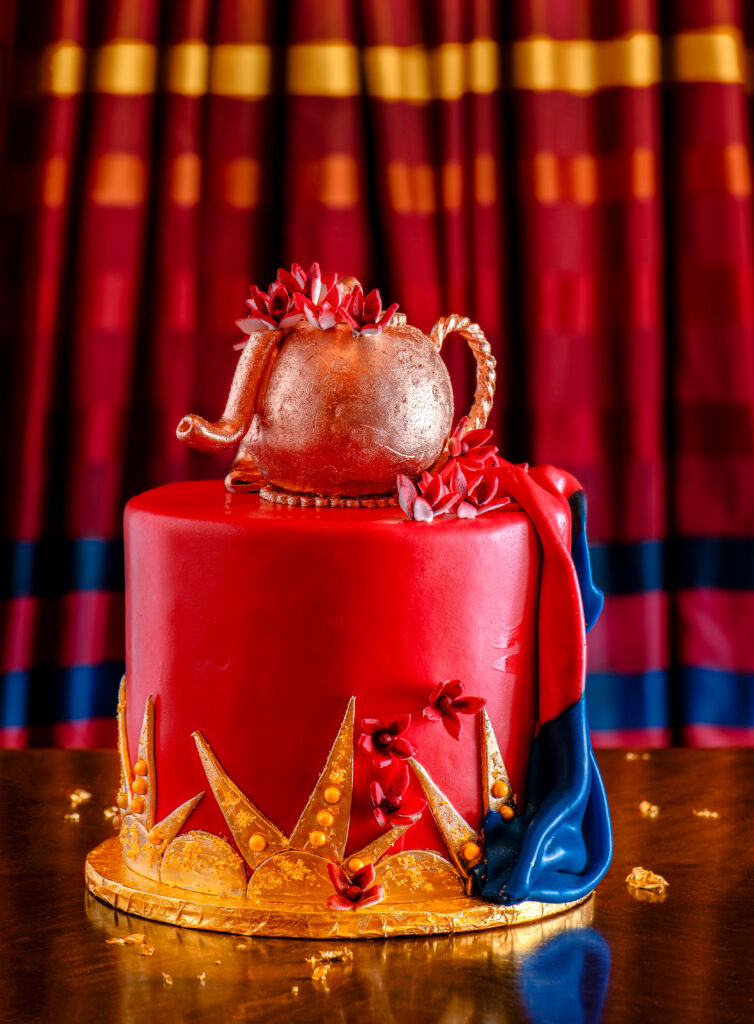 Matcha Tea is grassy with hints of bitterness that add a savory component to this traditional white cake. The layers of cake and matcha buttercream build up to create a stunning display with a handcrafted teapot on top. This recipe is perfect to try your hand at being a pastry chef for the evening.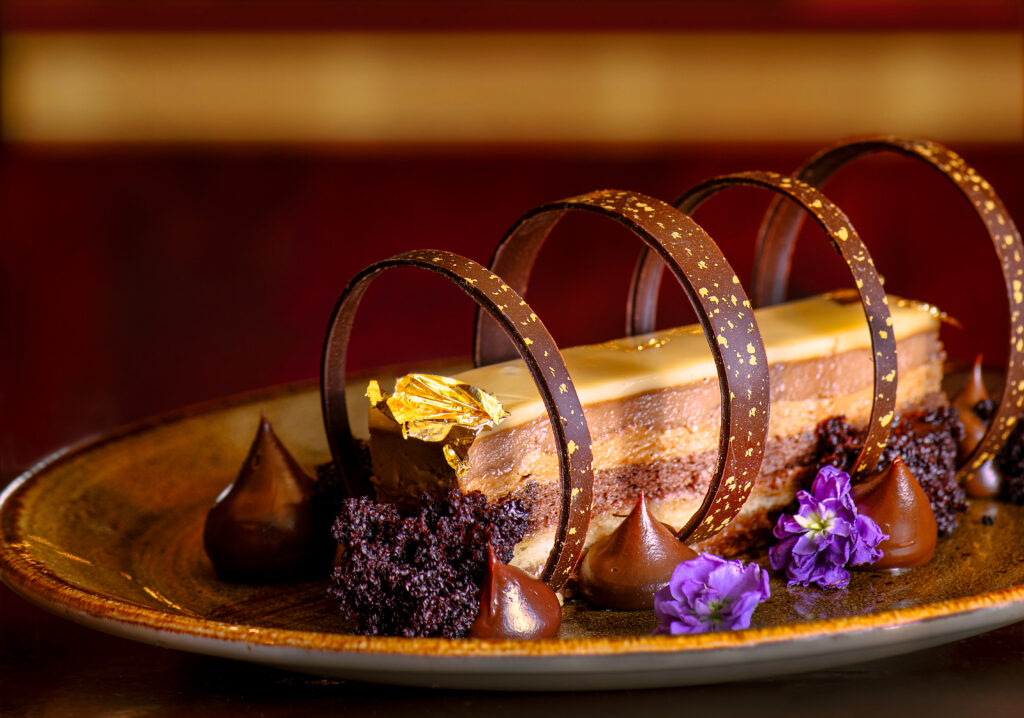 Many well-loved dessert elements are present in the Coffee Costa Crunch. Chocolate, nuts, coffee, and even a splash of Baileys make this recipe simply divine. Top with chocolate rings, torn chocolate sponge, and edible flowers for an up-scaled look.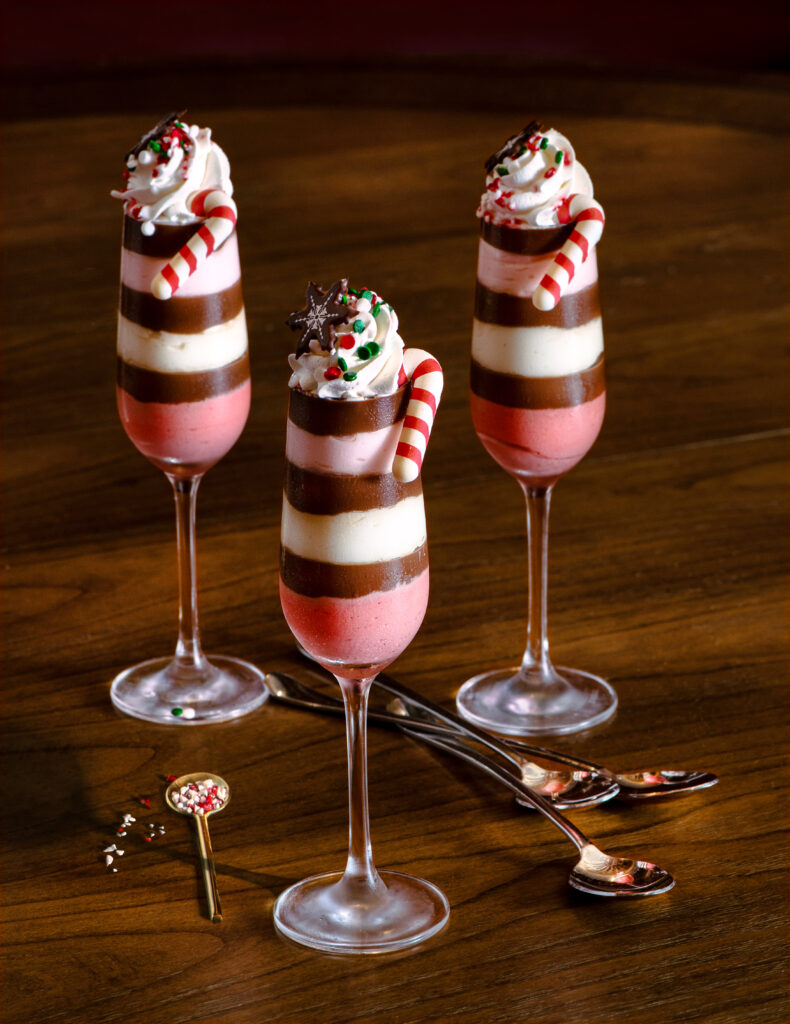 The holidays aren't complete without these three peppermint desserts. Choose from the Peppermint Spiral, a layered dessert topped with a chocolate roulade cake; the Peppermint Cake, a layer cake with peppermint buttercream; and the Poet Glasses, with colored mint mousses that alternate with rich ganache, all topped off with festive holiday peppermint decorations.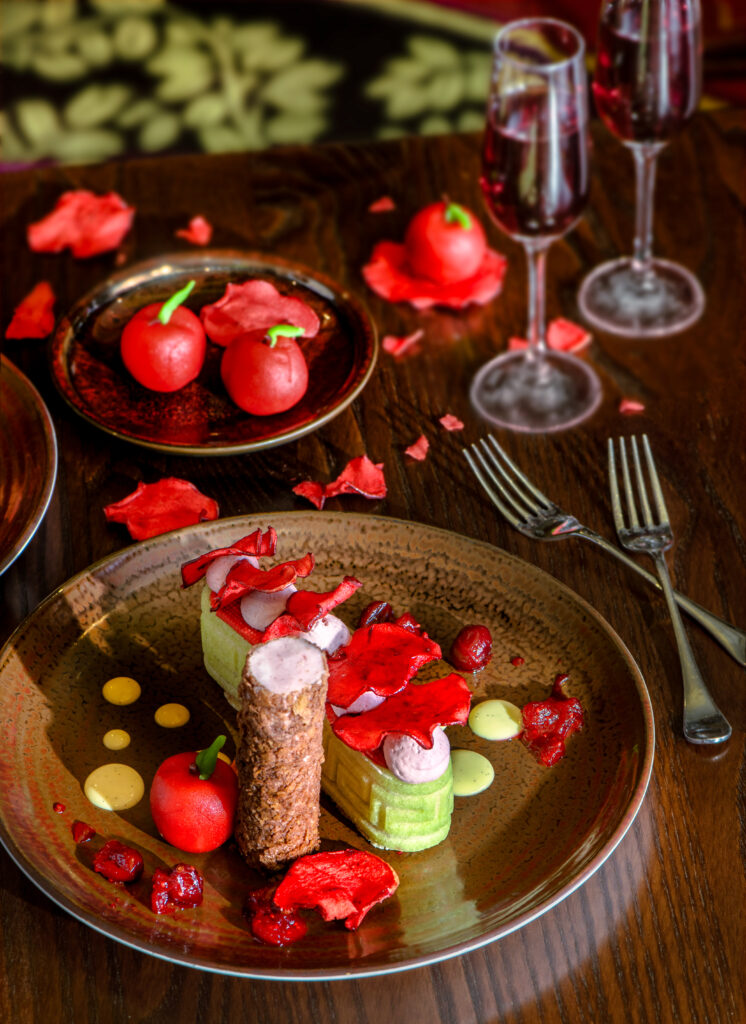 This Marzipan Almond Tart takes a little longer but it's worth it for the dazzling final product. The tarts are topped with cranberry frangipane, cranberry anglaise, homemade ice cream, and marzipan apples. Let your pastry skills shine in the presentation of this dish that will amaze your guests.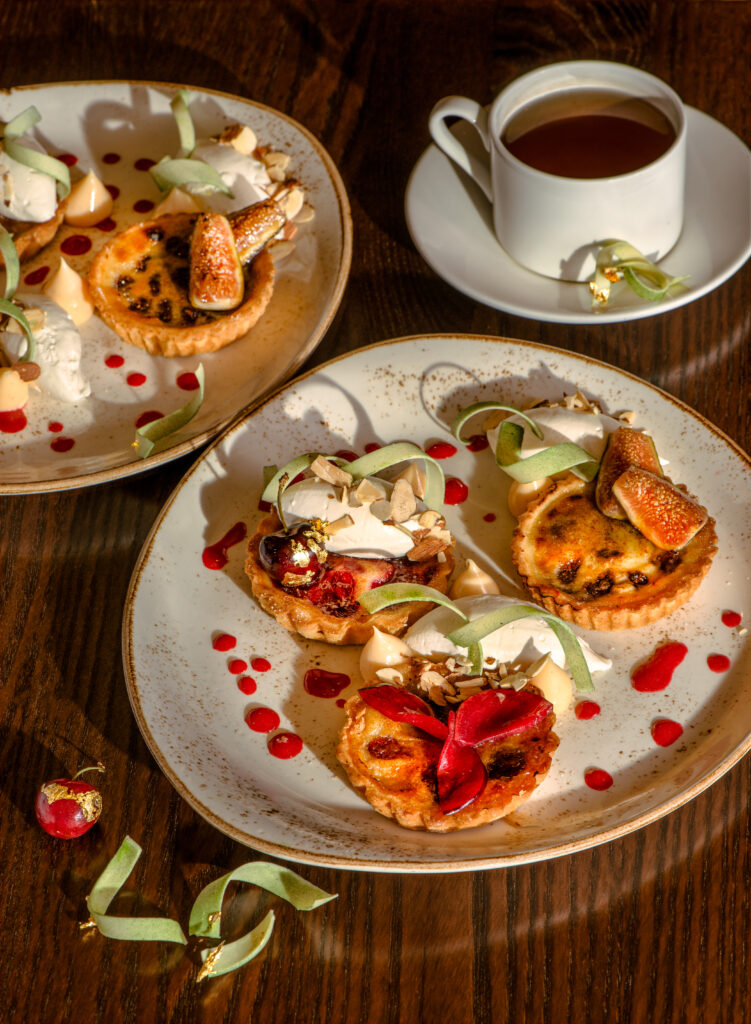 These Sugar Plum Trio Clafouti tarts are filled with one of three different flavored custards and topped with one of three different fruit compotes. Pick from flavors of cherry, fig, or plum and serve with the Trio Mousse Parfait in cherry, orange, or strawberry for a fruity feast.
Recipes by Nemacolin Executive Pastry Sous Chef Isaac Ortiz Montalvo and Pastry Sous Chef Mary Mae Co Laskody / Story by Kylie Thomas / Portrait Photography by Jeff Swensen / Food Photography by Scott Goldsmith

Subscribe to TABLE Magazine's print edition.