Another autumn means another installment of American Horror Story. The horror television series is known for creating a theme for each season of the show that is teased for months ahead of time and is a driving factor in the plot. If you're looking to sit down and binge all 12 seasons, we have you covered with a dish or drink to bring each episode to life. Grab some friends or family, make a fun activity out of the preparation, and then hide under your blankets in the mind of show creator Ryan Murphy.
The first season of American Horror Story is all about family as the Harmons move into an infamous haunted house. Celebrate with a true commuitive meal, empanadas. These sweet potato and black bean empanadas are vegetarian-friendly, and making them together will be a blast. 
The Name Game song used in Asylum is one of the series' most popular scenes. This children's-esque song, combined with the psych ward setting the patients are stuck in, makes soup the perfect meal. Join the characters right inside Briarcliff Manor with your own homemade Alphabet soup.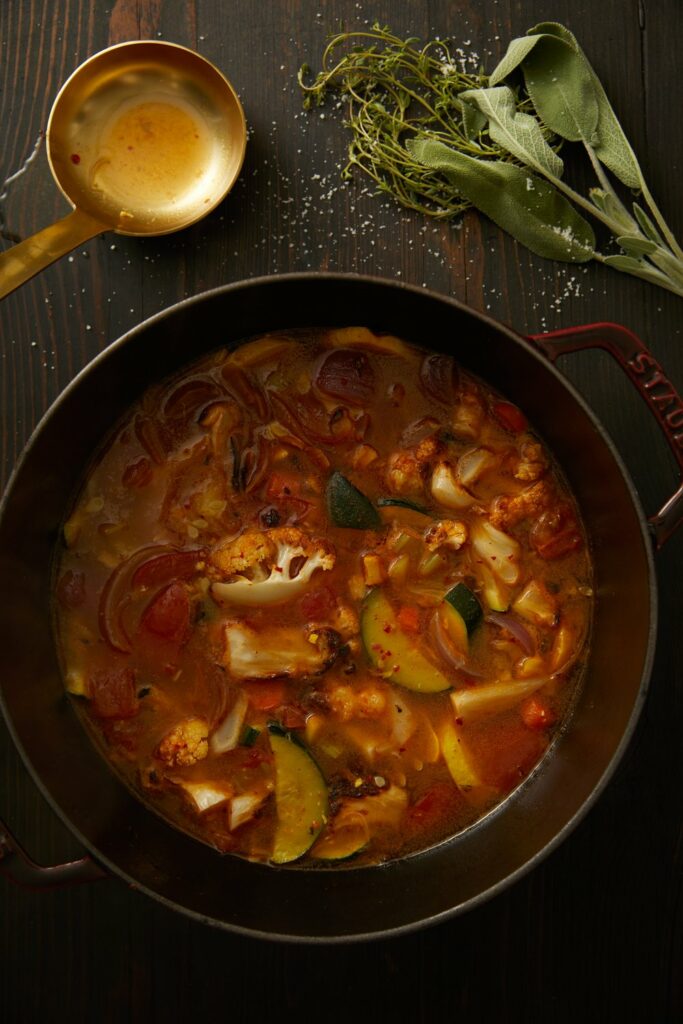 Must be the season of the witch, quite literally, in this third season. The fall atmosphere and mansion the coven lives in is a Halloween dream come true. The best autumn accompaniment for Coven is Vegetable Soup. Enjoy your haunted night with warm broth filled with hearty fresh veggies and spice.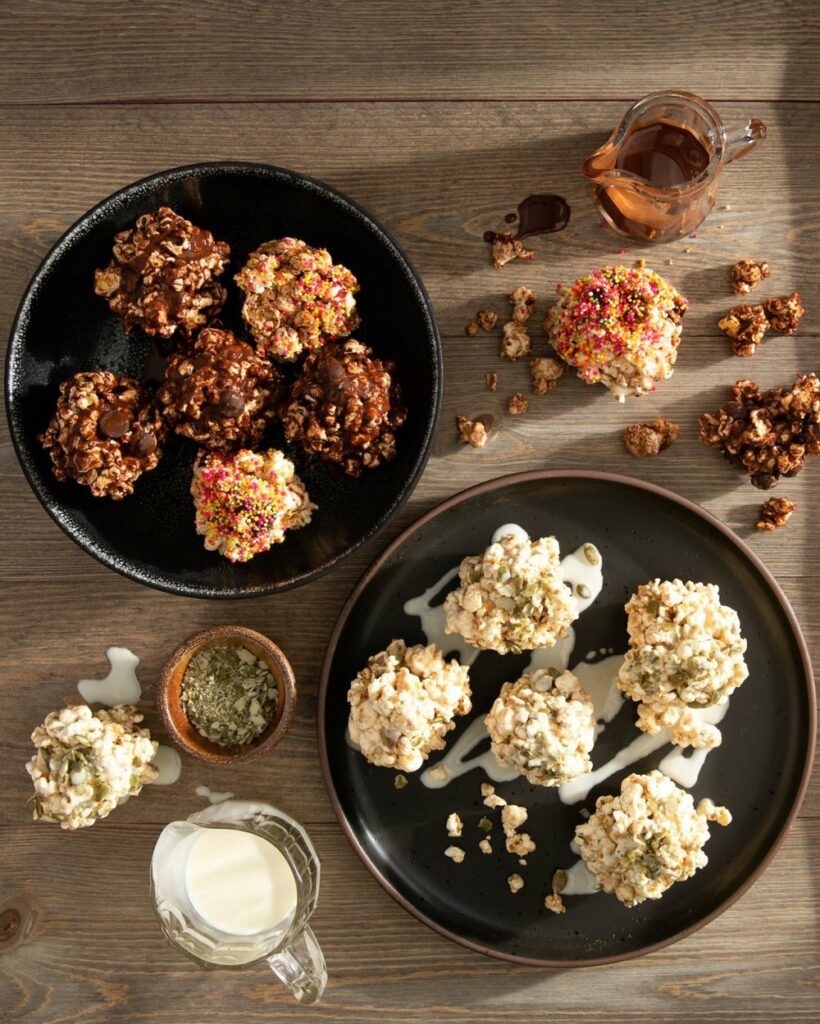 Step right up to the Freak Show and see the Lobster Boy, the Bearded Lady, Twisty the Clown, and so many more in this creepy season. Transform your home into the big top with the most popular circus snack of all: popcorn. Try this classic treat in a cold form for a grab-and-go twist. Plus, this popcorn won't go flying from a bag when you're jumping in fright.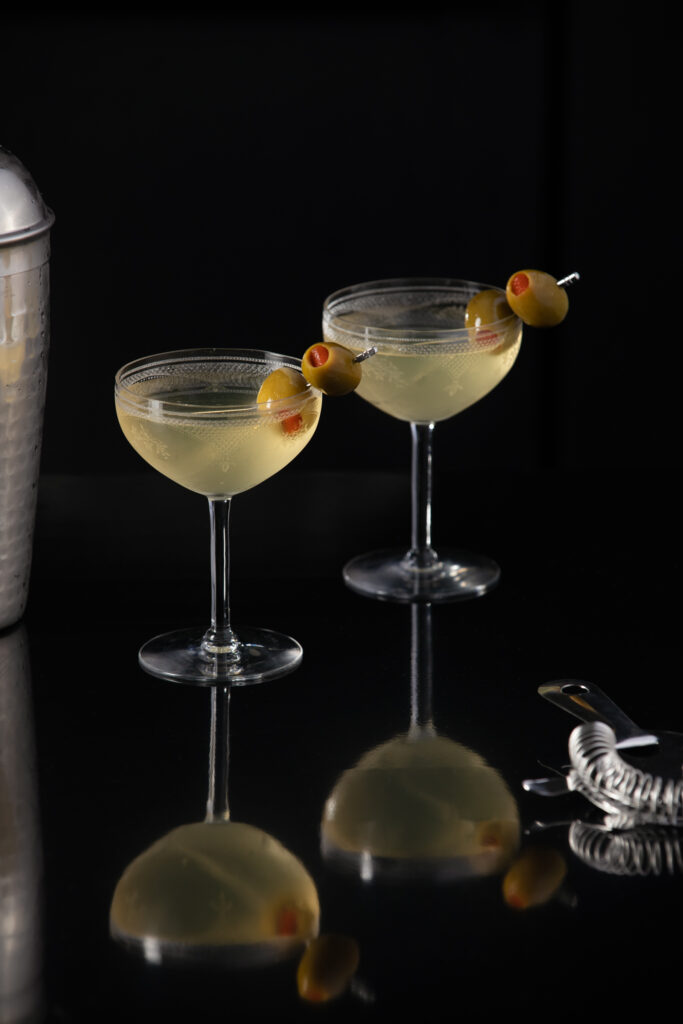 The main theme of this hallucinatory season is sin. You'll find the seven sins hidden within each episode of this season and in every character. Only a drink seemed sufficient for this chilling plot. What's more sinful than a Dirty Martini? It's indulgent vodka and vermouth cut by the taste of olives and olive brine. 
Another gluttonous year of American Horror Story involves supernatural pigs. No joke, the creatures in this season wear pig heads as a form of symbolism. Don't let them haunt your thoughts while watching; know you have the upper hand with Pork Belly Tacos. These are also a great dish to customize with your favorite toppings.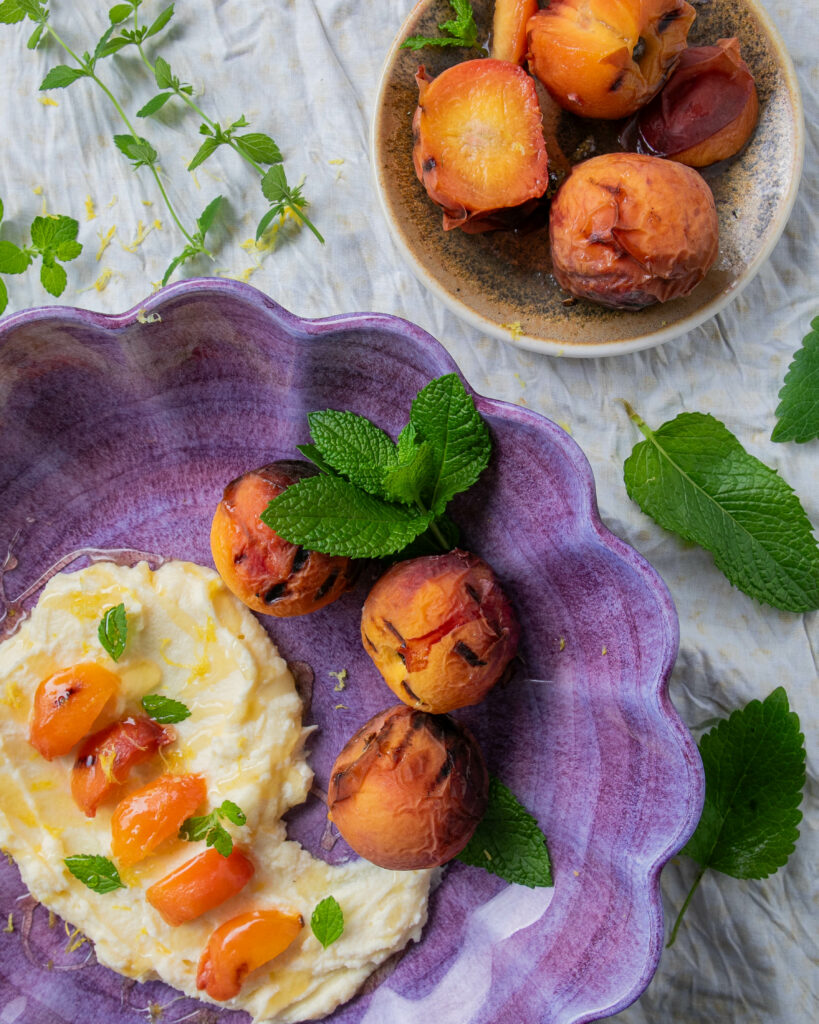 A cult following is often referred to as a hive mind. Honey earns the star feature of this dish since this entire season is centered around different types of cult followings. Get lost in these sticky, sweet grilled peaches instead of getting lost in the sticky evil of Kai Anderson (who you'll see plenty of). 
There is an odd atmosphere to this season, which can only be described as steampunk. It's a wasteland but weirdly high-class and futuristic. Not to mention, the food shown in the episode matches the environment, to say the least. Bring in the chic future with an upgrade to regular pork dumplings thanks to beautiful flower additions.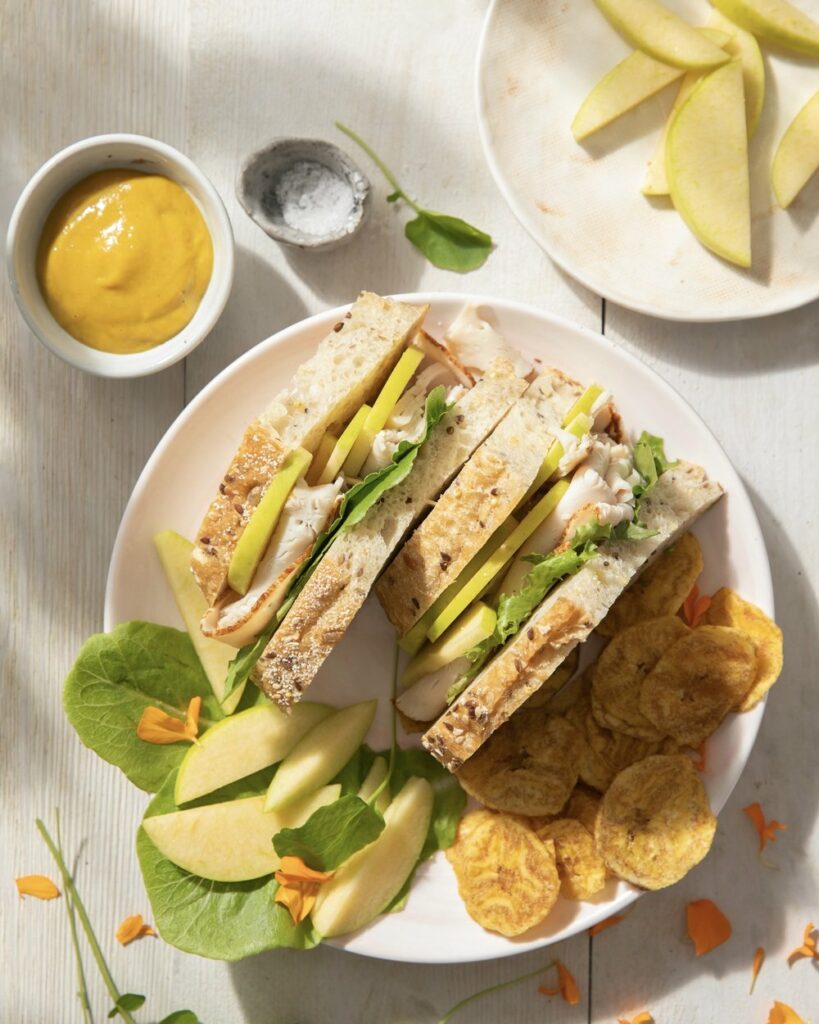 Alright, campers, it's time to go back to summer camp with a simple but elevated lunch choice. Watch as counselors try to outrun a typical serial killer, or at least what seems to be typical at first… But no worries, you'll be safe and snug at home with your turkey sandwich highlighting an apple crunch. 
I'm still not entirely sure how American Horror Story managed to combine a vampire story on the coast of Provincetown with a story about aliens and the United States Government, but they did it. Explore Massachusetts without bloodthirsty vampires on the loose with your own double feature, Seafood Broil for 2.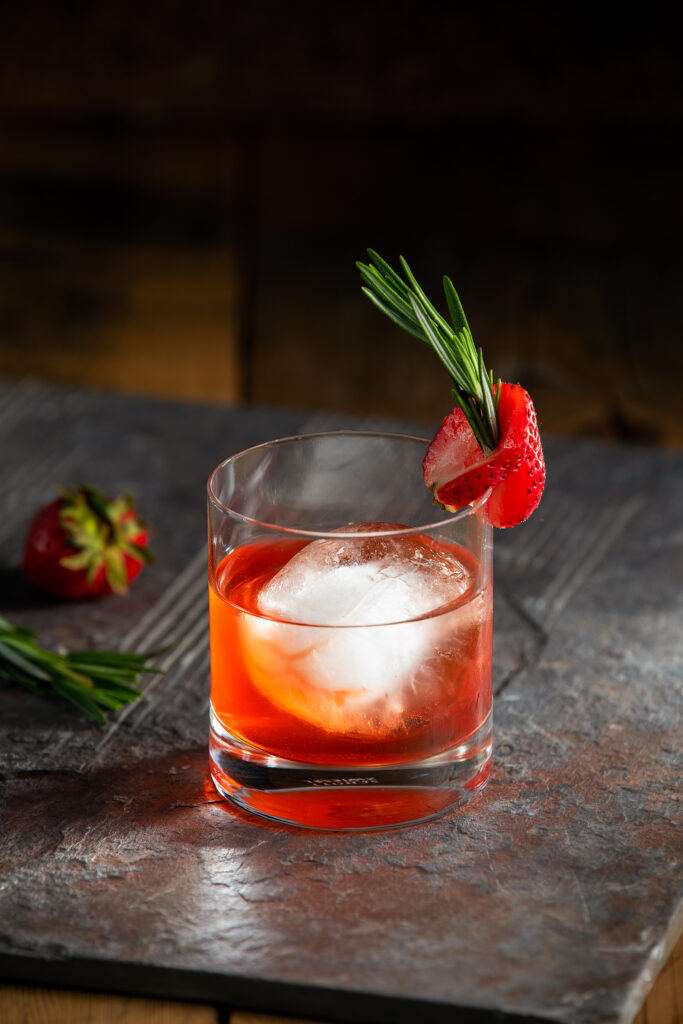 Turns out crowded club life can be just as scary as an abandoned house. This season focuses on the 1980s in New York City. It's glamorous, lively, and filled with booze and dancing. To match this party atmosphere, have a Punch Drunk Negroni that may just take you out in one drink.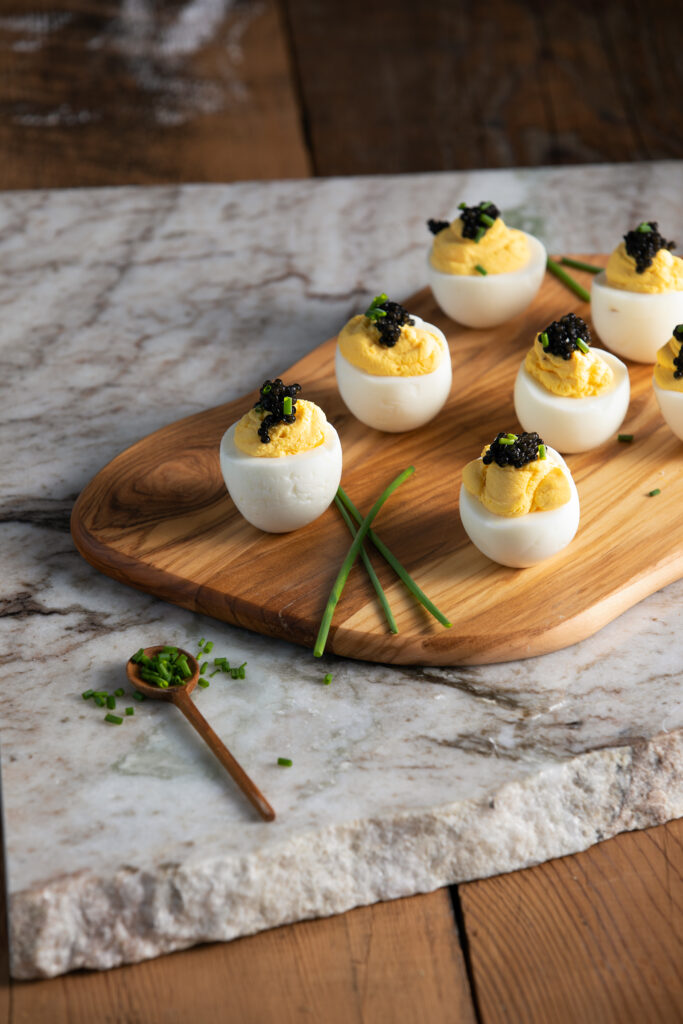 Yes, it's true: Kim Kardashian (alongside Emma Roberts) helps bring the theme of pregnancy to life in the newest season of American Horror Story. While this season is only three episodes in, we already know it's about luxury — and filled with baby references. While deviled eggs may seem a little too on the nose, there's no way a Kardashian would pass up the delectable caviar topping.
Story by Kylie Thomas / Photography by Dave Bryce

Subscribe to TABLE Magazine's print edition.