Greetings! You've landed in a helpful place. This is the first in a new TABLE series featuring recipes of the best, easiest, and quickest variety. The type of recipes you turn to when you're in a pinch, short on time, or just have one of those lazy, low-energy days.
The following simple dinner recipes are tasty and satisfying, yet don't require much effort or fuss. They're easy to follow. You won't see any complicated techniques or hard-to-find ingredients. And you won't be spending hours in the kitchen dealing with prep and clean up. Ummm… You're welcome in advance.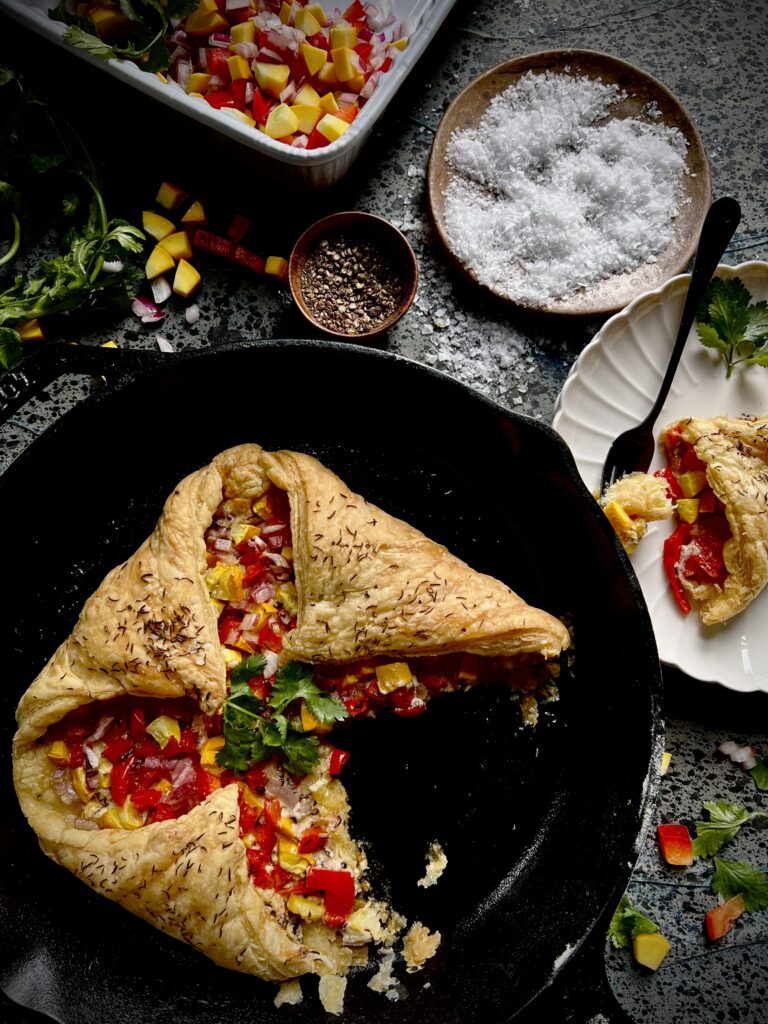 This simple recipe invites you to chop up two cups of your favorite garden vegetables and pop them into a puff pastry galette… resting on a creamy bed of mascarpone and seasonings. The results will make you look like a French chef, but the process couldn't be more straightforward.
Chicken Marbella is an easy choice when you know you will be limited on time. The recipe calls for marinating the chicken overnight, but the preparation is ultra simple, and the outcome is packed full of the kind of flavors one would expect from a meal you've slaved over to prepare.
This Easy Sausage and Feta Sheet Pan Dinner recipe will make weeknight dinner a breeze. One pan. Simple ingredients. Easy-peasy prep. All of this pays off big time with fun, flavorful results everyone will love.
Three simple primary ingredients make, after a short time in the oven, a great one-pan supper. The natural sweetness of corn and scallops plays off of the heat of jalapeños in a beautiful way. You can make this easy recipe with friends, leaving plenty of time for happy chitchats and a glass of wine. Enjoy!
Swap out different stone fruits throughout the summer and fall, and let us know which you enjoy most in this easy chicken bake recipe! Simply season all the ingredients on a sheet pan, bake, and boom! This healthy meal is as visually appealing as it is delicious.
Inspired by the flavors of Eastern and North African cuisine, this one-pan dinner utilizes two key ingredients: cinnamon and harissa. Together, the flavors play off one another for a simple hot and spicy chicken and carrot dish ready in under an hour.
Subscribe to TABLE Magazine's print edition.