Expressive blues and greens are the favorite colors of many cultures around the world. Blue takes the lead. Long revered as the color of the sky and for a few centuries as the color of water, it often soothes the senses without dulling them. Green, in second place, signifies growth and health and freshness. Together, this unbeatable pair brings both classic satisfaction and modern energy to designs for home and wardrobe.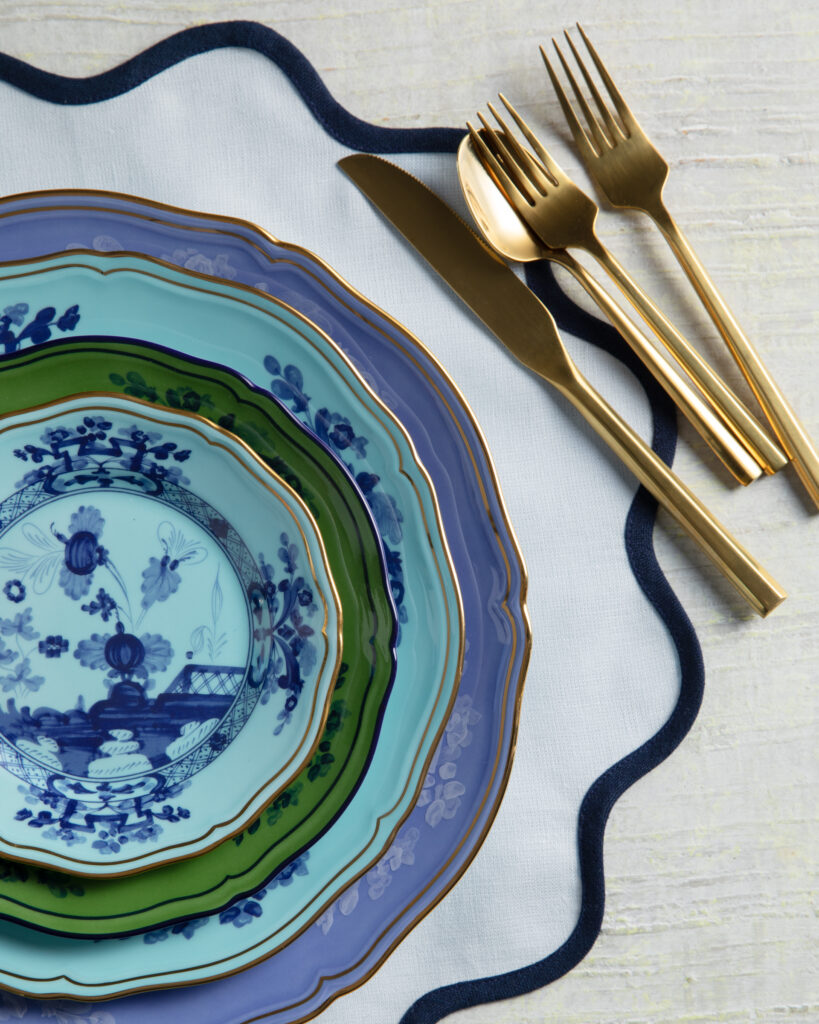 Unusual Origins
Richard Ginori
's Oriente dinnerware pattern is said to have been brought back from China by Marco Polo himself. Updated in the 1940s by legendary designer Gio Ponti, it's an evergreen classic in several colors. All of them available at
Glassworks
.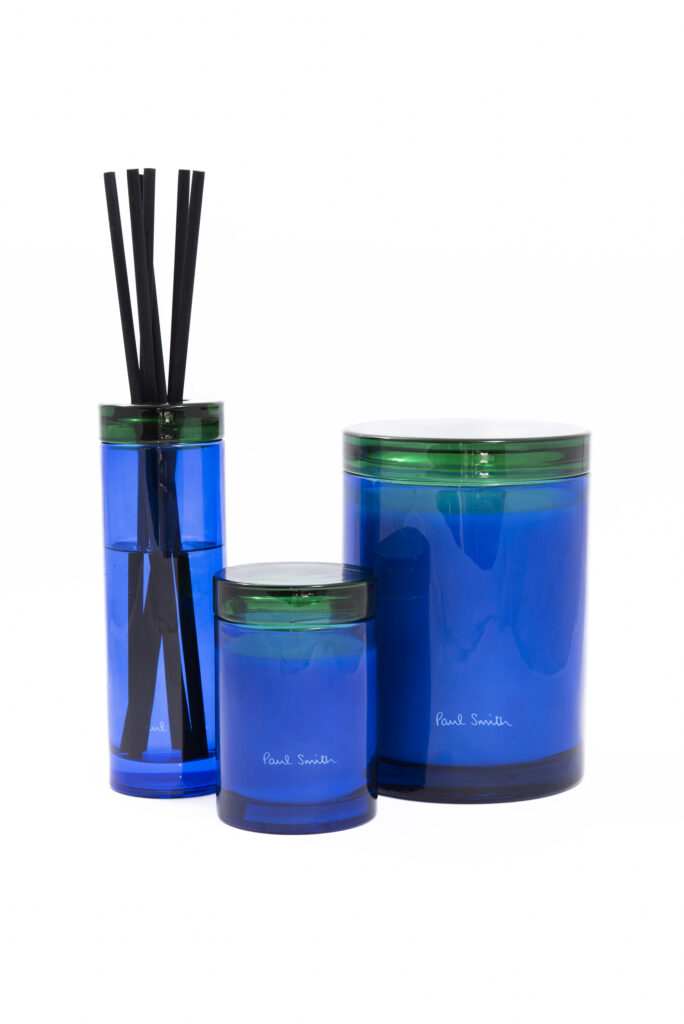 Synesthesia
British design legend Paul Smith explores the intersection of color, memory, and emotion in a line of four home fragrances. The blue of Early Bird smells like springtime rain, cloudy mornings, and soft suede. Available at Moda.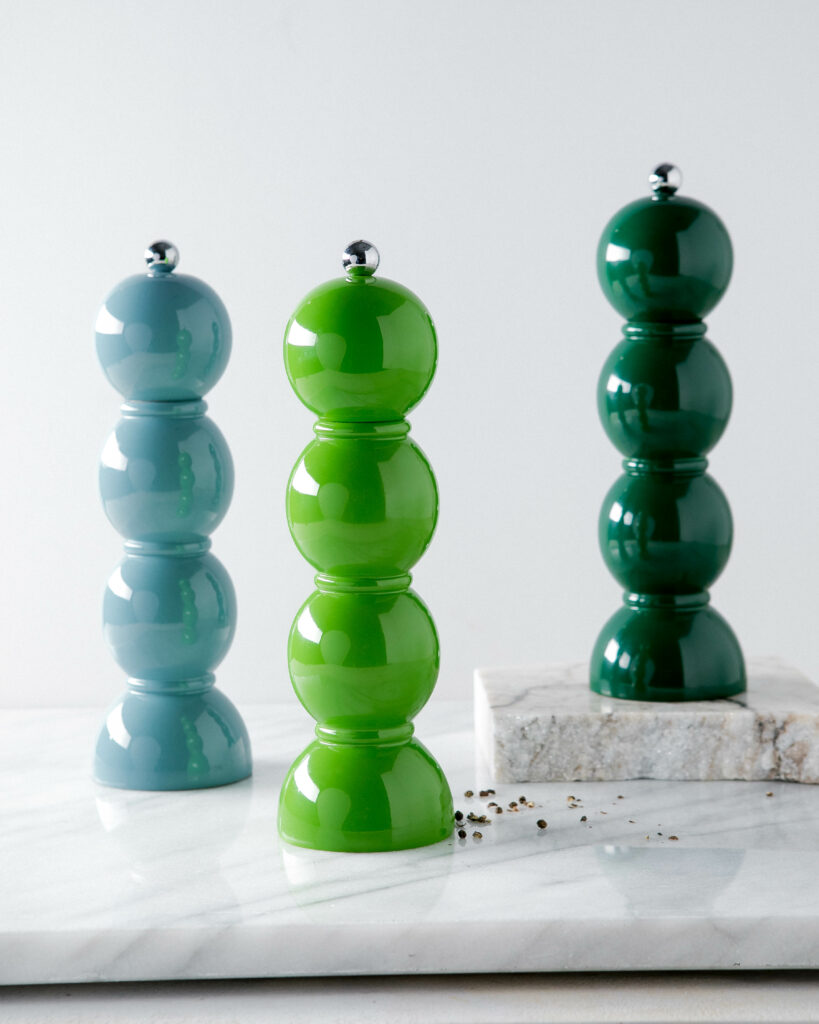 Freshly Ground
Made of wood and lacquered in several delectable colors, salt and pepper grinders bring flavor to both food and kitchen. Available at Molly Singer Home.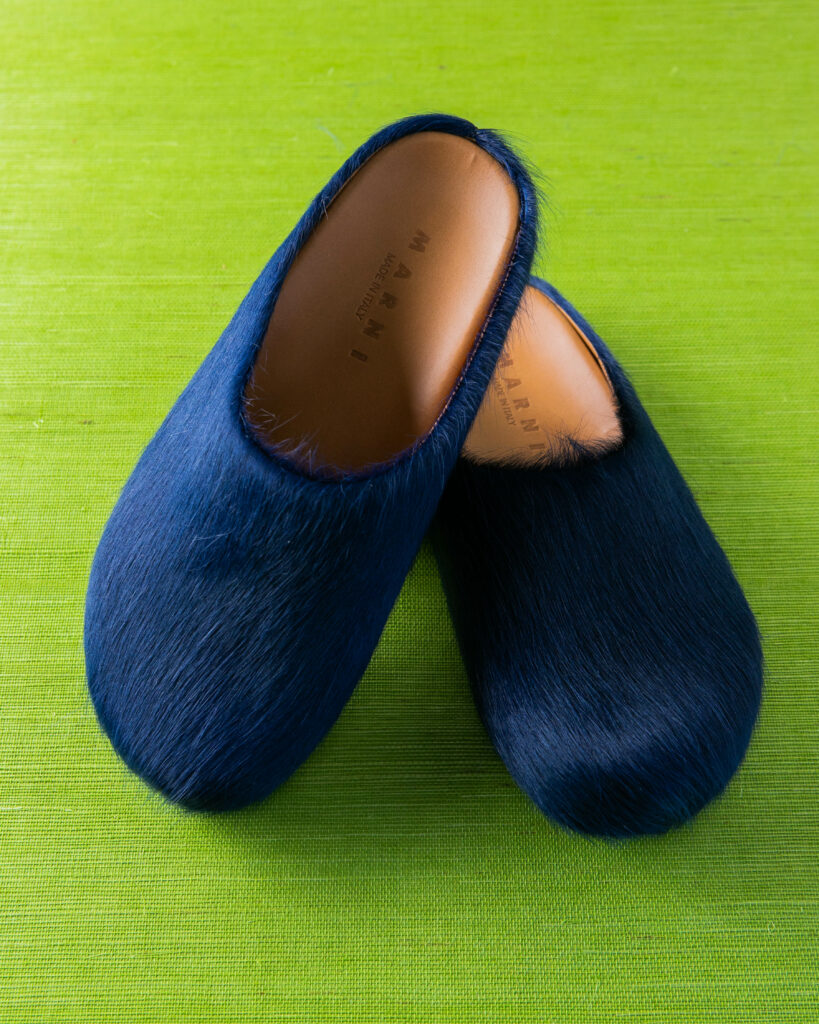 Slip into the Blue
Go about your day stylishly with a pair of Marni Fussbett Sabots. Cobalt blue calf-hair uppers. Molded leather footbeds. Comfortable ribbed rubber soles. Available at Moda.
Summer Skies
Designer Lisa Todd knows her way around pretty knits. This summer-perfect top is available at Carabella.
Enchanted Forest
Arte wallcoverings designed their Jardin Mystique pattern just so that you wander and dream in a magical place … your own home. Available at Brenda Friday's Shoppe B.
Limeade
Farm Rio's Lime Green Cut Out Maxi Dress is the sunny solution to the ever-present question: What should I wear? Available at e.b. Pepper.
In Complete Harmony
Greens and neutrals intermingle successfully at home, just as they do in nature. Here, a grove of teal barstools in Jane Churchill's woven Sirius pattern holds center stage. The Jane Churchill curtain fabric, called Escher, suggests the dappled light of a young forest, with wallpaper Kari as a sumptuous neutral backdrop. The bar is covered in pleats made of Jane Churchill's Palma. Available to trade at Cowtan & Tout.
Green Room
Succumb to the charms of Jane Churchill's exuberant embroidered Peacock Leaf pattern, rendered in a variety of decorative stitches and embellished by raised flashes of cutwork. To trade at Cowtan & Tout.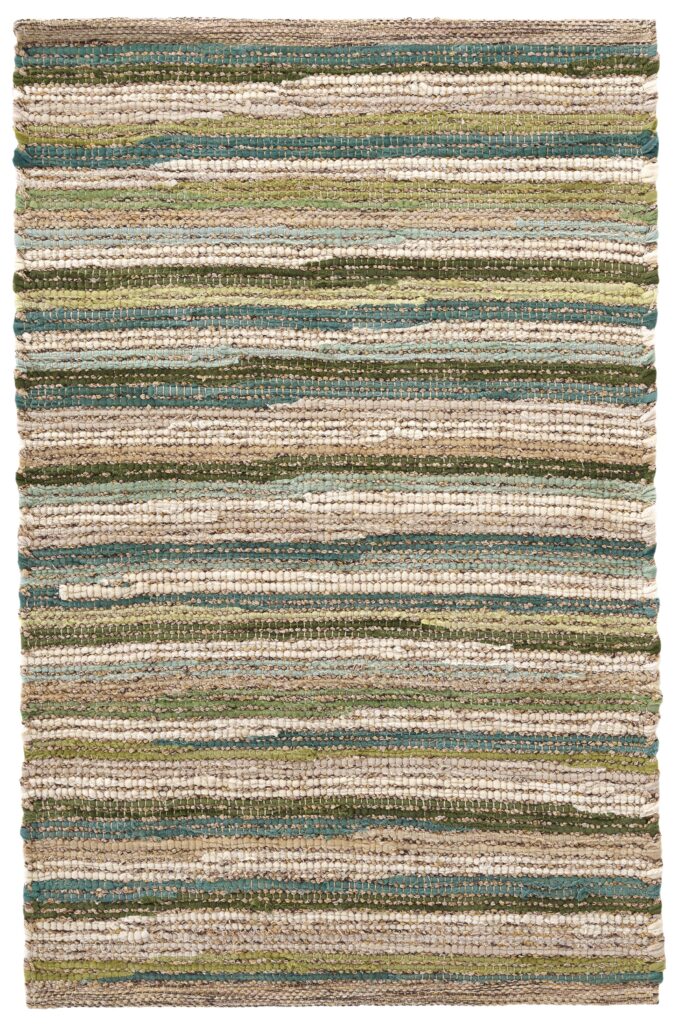 Forest Floor
Walk on soft cotton chenille yarns of evergreen, moss, and juniper crafted into rugs by artisan workshops committed to fair-labor practices. Available online at Annie Selke.
Alive and Well
Build a stronger relationship with your houseplants with the expert advice of Melissa Lowrie, author of Terrain: The Houseplant Book (Artisan Books, 2022). Inspiring photos by Kate Jordan show you how to achieve maximum beauty. Available online and at your favorite bookshops.
Light Touch
A suite of ethereal green glasses will freshen your table with thoughts of leaves and other lovely living things. Available at Hot Haute Hot.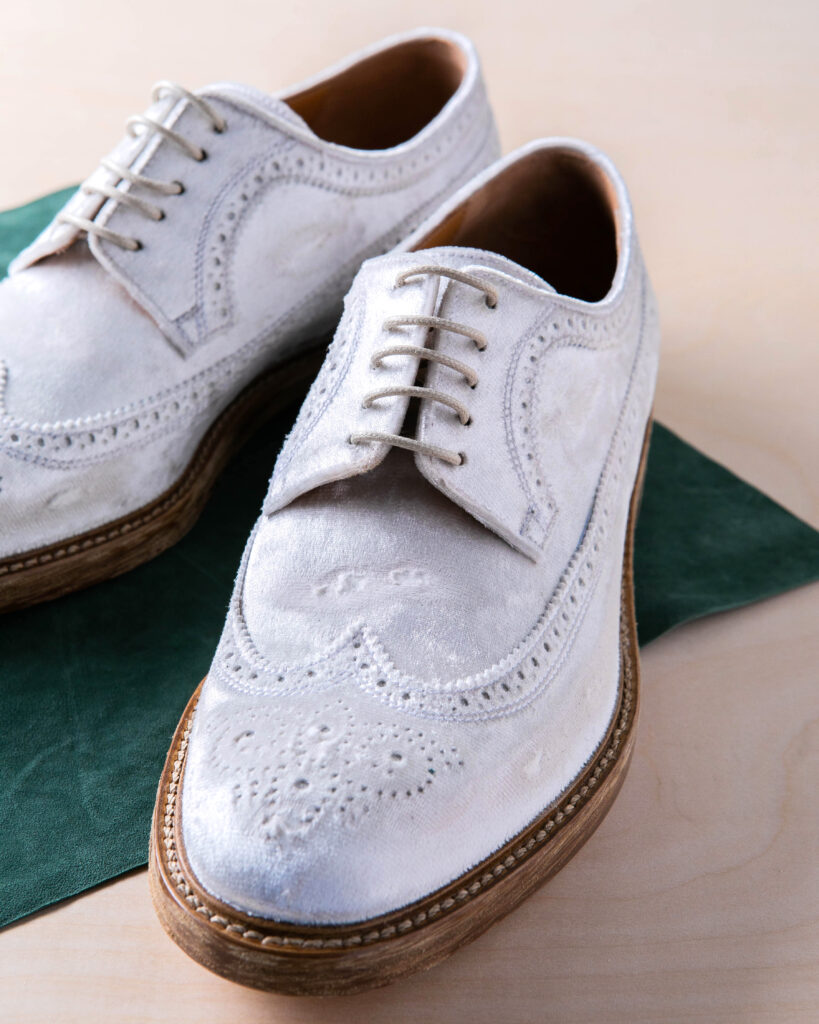 Moda
Stone-scuffed, synthetic velvet oxfords from Maison Margiela are both dressy and lived-in: perfect for every summer occasion that requires a bit of verve. Available at Moda.
Story by Keith Recker and Stephen Treffinger / Principal Photography by Laura Petrilla and Dave Bryce