Peach season runs from July to September in Pennsylvania. So it's prime time to find the farm-fresh stone fruit at local markets and grocery stores. Maybe you enjoy them baked into a decadent dessert. Or maybe you'd rather serve them sliced up in a refreshing salad or cocktail. To peach their own, after all! Whatever you prefer, below, you'll find no shortage of peach recipes to satisfy your cravings.
Who doesn't love salsa? This kid-friendly recipe is a delicious way to get your kids in the kitchen. The sweet and spicy flavors of the peach and corn salsa are not only deliciously enjoyed as a snack atop tortilla chips, but are also great condiments with grilled fish, chicken, or pork.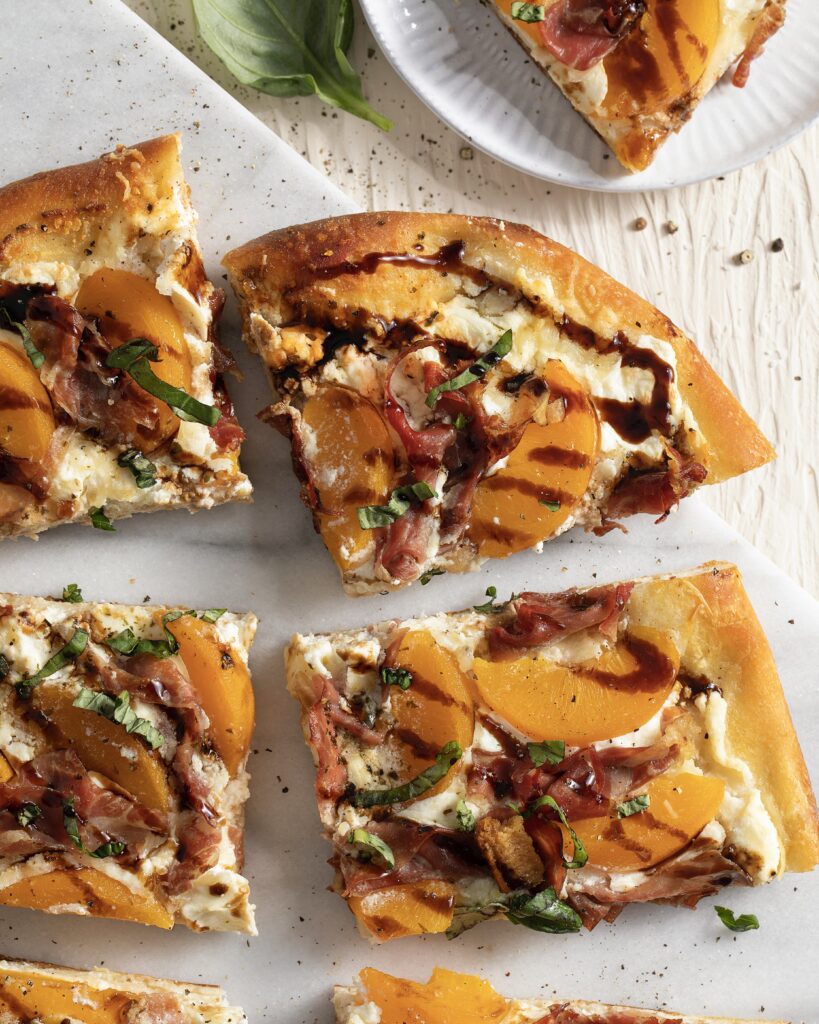 One bite of this Peach and Ricotta Pizza, and you'll be hooked. This unique combination of flavors is both sweet and savory. Juicy peaches add a refreshing twist to the creamy ricotta cheese, while the crispy crust complements the soft texture of the toppings. Impress with this recipe at your next summer gathering.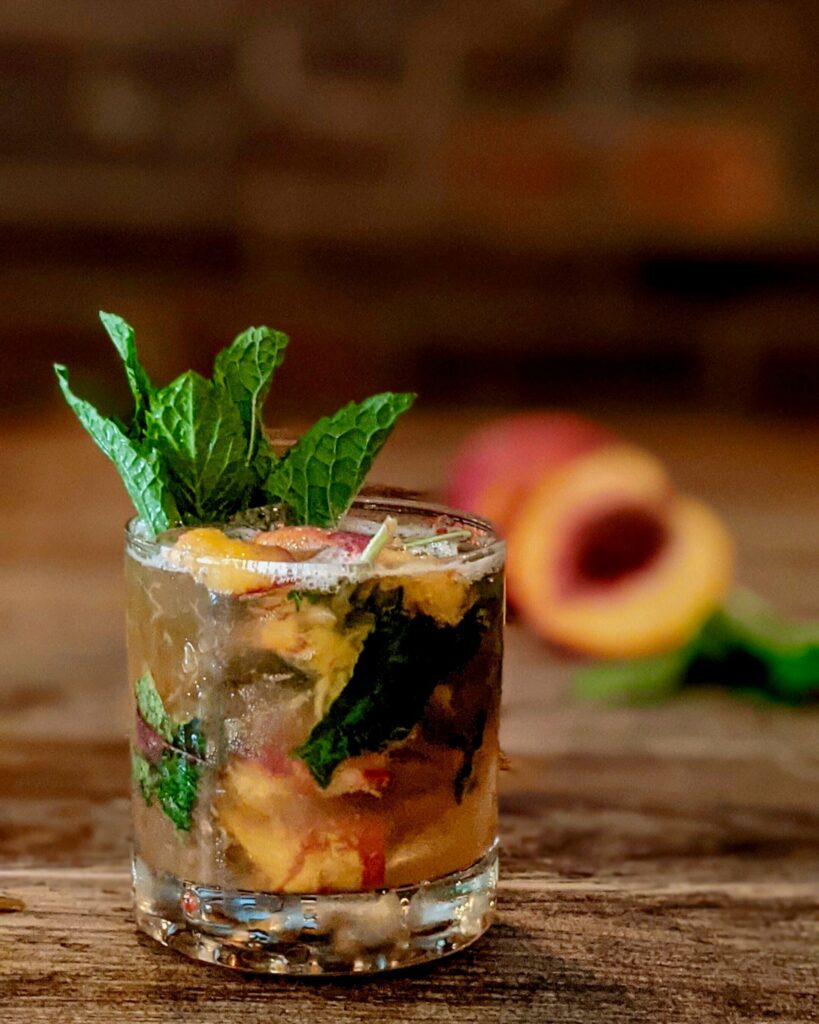 Late summer peaches, blended with light, summery fresh mint and the nutty warmth of bourbon whiskey, take the stage. Leveled out with a smooth, sweet vanilla simple syrup, this peach bourbon cocktail brings out the best flavors of summer and fall, making it perfect for between-season drinking.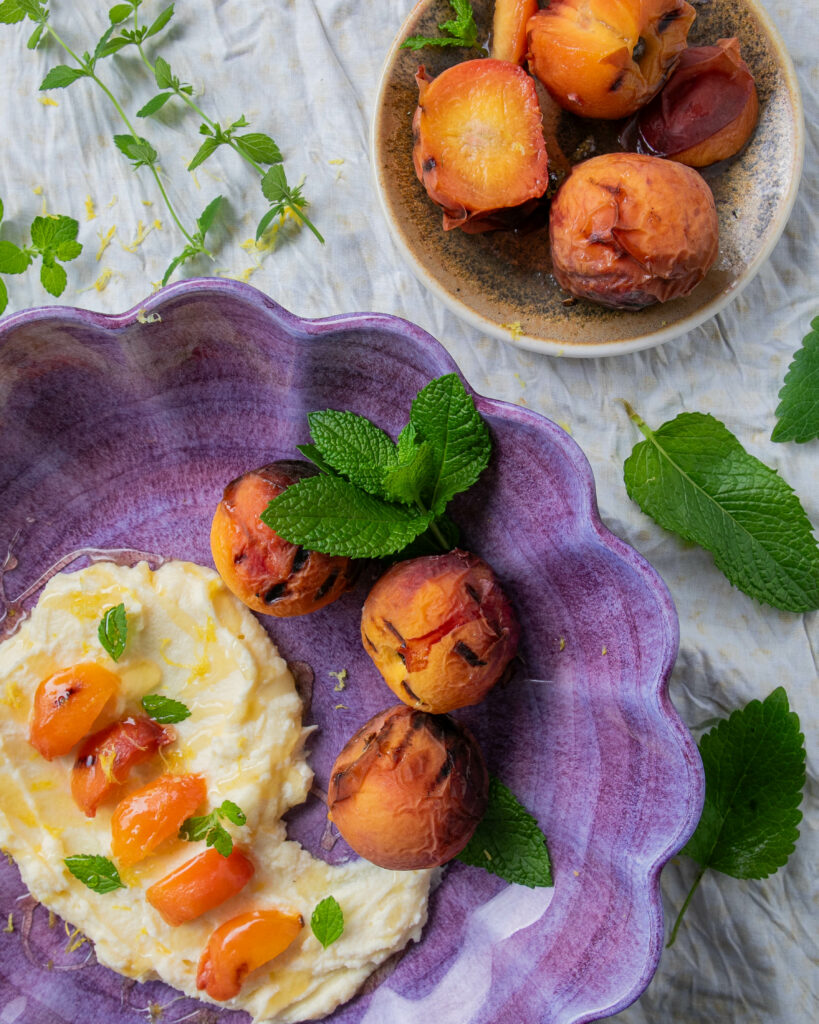 A beautiful way to celebrate one of summer's favorite fruits in a simple yet luxurious way is our Grilled Peaches with Mascarpone and Honey recipe. Once peach season passes, feel free to try grilled plums…or pineapple. Or create your own mix of fruits.
The smoky flavor of this warm crisp starts with Scotch. Impart more smokiness by baking ahead and warming in the smoker.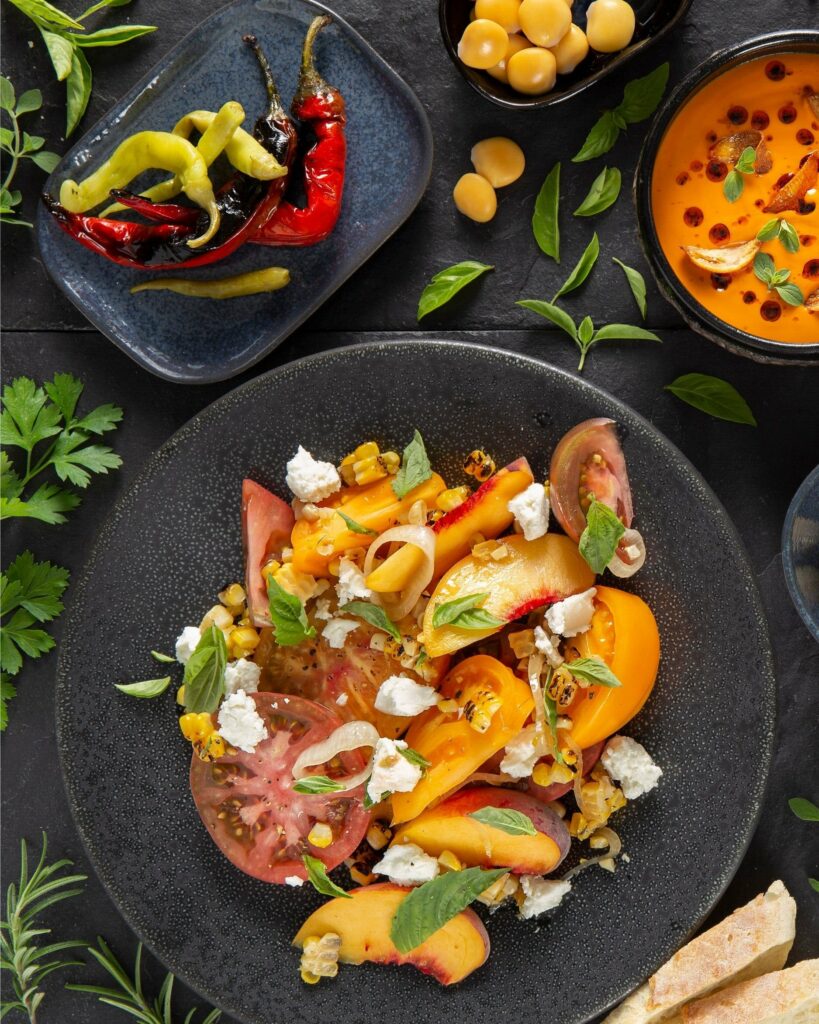 We recommended serving this salad from Marcella's Chef Justin Severino with a range of dishes that appear all at once at the table, tapas-style.
Combine farm-fresh berries and peaches with this easy, crowd-pleasing flatbread recipe. Along with chèvre cheese and prosciutto, feel free to sprinkle in a fresh blackberry or blueberry, too.
This Grilled Peach Smash was created to heat your spring or summer cocktail menu.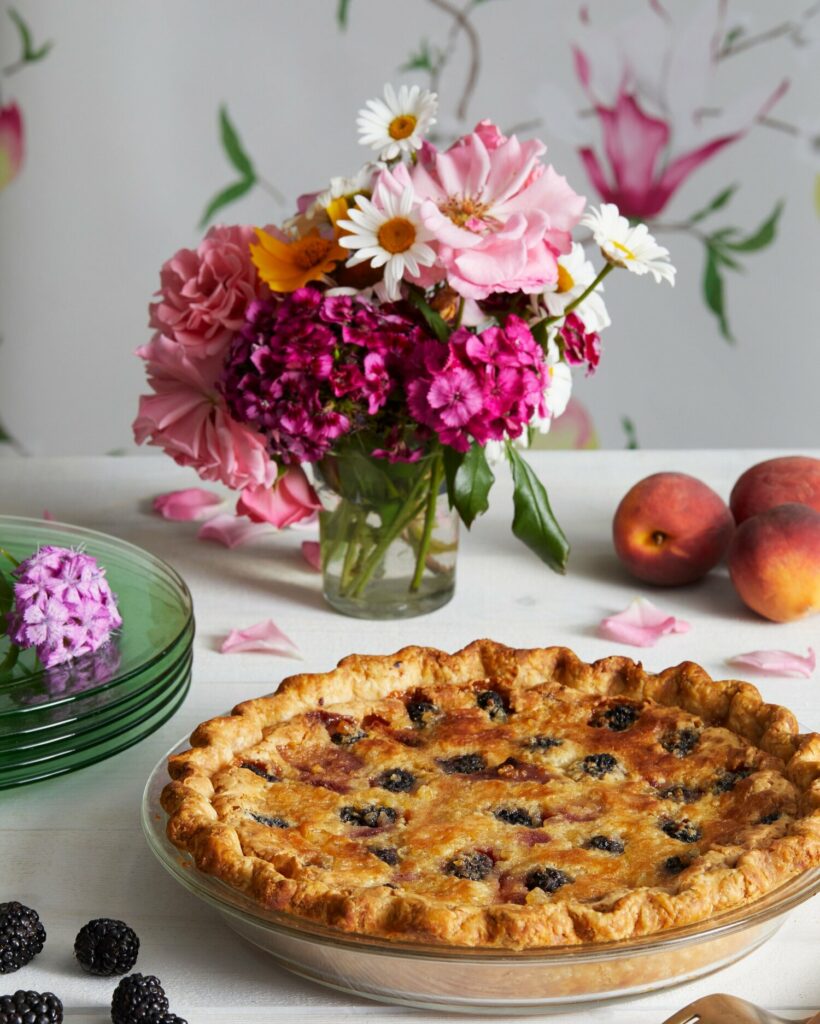 Farm-fresh peaches make a fantastic addition to Erica Bruce's recipe for gingery, blackberry, and peach pie.
Don't miss a single delicious thing: Subscribe to TABLE Magazine's print edition.