What's right now? Because the world changes so quickly, that question burns in our minds regularly. As humans, we live through our senses, and part of the answer involves art and design that soothes us, supports us, and delights us. We need that nourishment to face the challenges of our time, at home and in society at large. TABLE Magazine looks at fall and winter trends in art, craft, and design that are just right for our lives in 2023.
The rich, natural tones of wood, coupled with the organic pattern of grain and figure, made wood a staple of our visual language. Increasingly viewed as the precious commodity it truly is, artists coax out beautiful effects and splendid forms in a range of colors and textures.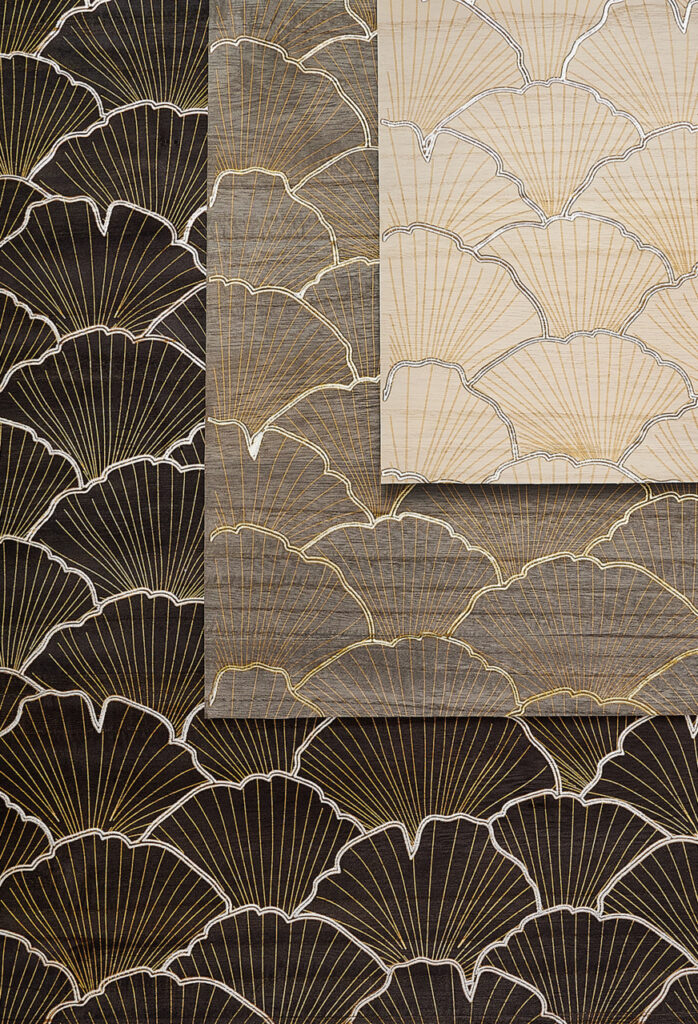 Waves of Wood
Authentic wood, washed in color and inlaid on gold or silver grounds, brings a natural warmth to any space. The pattern, by Philip Jeffries, suggests a blanket of ginkgo leaves catching the light. Available in white with gold, oak with silver, charcoal with silver, and more. Available through Splurge Home.
On the Table
Pittsburgh artist Hanna Dausch says that her woodwork is a conversation between the past, present, and future of craftsmanship. These sensual lamps will bring a tactile intimacy to any room. Shown, left to right, mini table lamp in cherry, carved walnut table lamp, and bulb table lamp in ambrosia maple.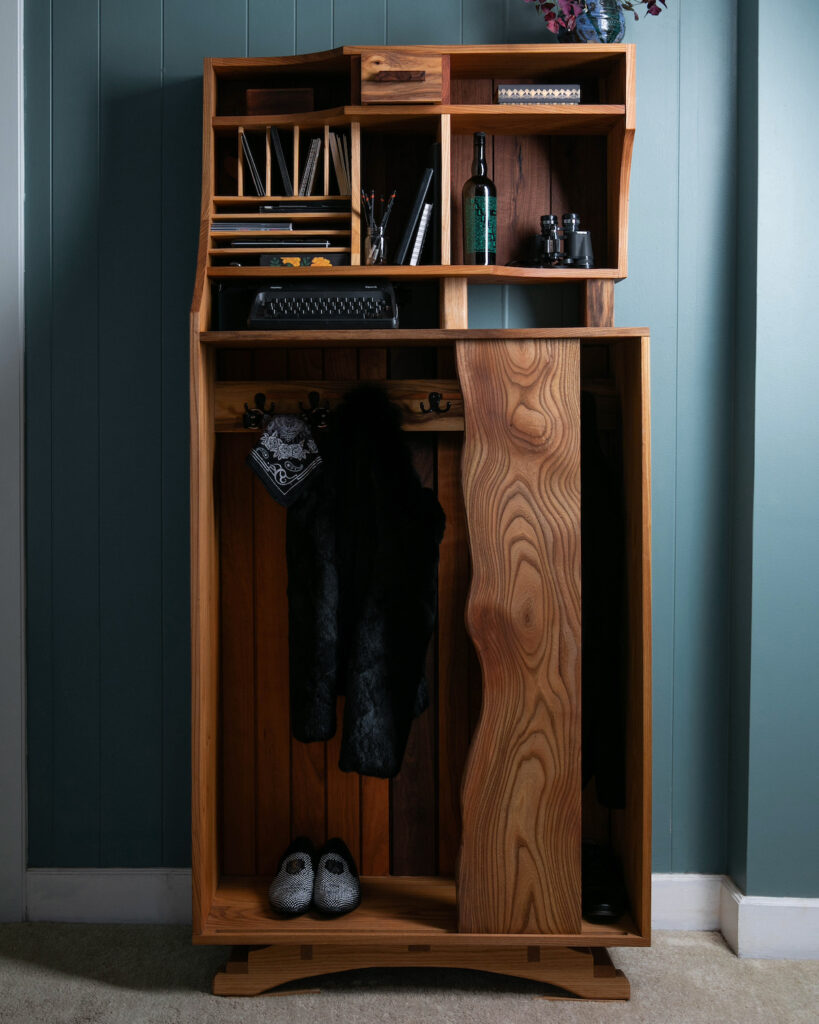 Grand Entry
Custom designed for a Troy Hill client by Caleb Sisco, this entryway cabinet has a new view to discover from every angle. Subtle curves, rendered in Pennsylvania hardwoods sourced with 75 miles of Pittsburgh, intrigue the eye. Hand-carved joints and ingenious storage solutions add their unique and visually dynamic forms. "As an artist who works with living materials, I place a great emphasis on identifying, preserving, and harnessing the natural beauty and character of each species of wood in order to fulfill the key aesthetic and functional aspects of each piece," states Sisco. Explore the options for bespoke cabinetry for your home at customwoodworkingpgh.com.
Story by Stephen Treffinger and Keith Recker / Principle Photography by Dave Bryce
Subscribe to TABLE Magazine's print edition.