It's been another challenging year for Pennsylvania peaches. A late freeze that many Pittsburghers will remember as a destroyer of magnolias and daffodils also took a substantial percentage of peach blossoms with it.
As reported recently on lancasterfarming.com, this spring freeze damaged orchards in the northern and eastern areas of Pennsylvania, leaving the south and west portions of the state relatively unharmed. It's peaches from the southern counties that make Pennsylvania peaches famous, so perhaps this summer and fall will find us eating juicy stone fruits as happily as always.
Of the countless types of peaches available in Pennsylvania, Chambersburg peaches, designated not by their variety but by their growing location, are perhaps the most sought after. The flavor is rich, sweet, and unlike any other peach. It's a flavor Dwight Mickey of Shatzer's Fruit Market, one of the few remaining Chambersburg peach growers, says "you'll never forget."
The secrets lie with the soil and climate. Chambersburg, a part of Franklin County, the second-leading source of peaches in Pennsylvania, has a unique climate – hot summers and mild winters – and rich soil. According to Dwight, that's the perfect recipe to produce high-quality peaches.
"We just grow a good peach in this area," says the farmer. "You get away from here, and they're just not as tasty. It's because of the soil. Georgia grows a lot of peaches, but they've got such sandy soil, they don't have the taste."
We have the soil that makes great taste, but do we have the weather needed to foster the fruit in its earliest stages? "Apples, you have better or worse crops," says Calvin McConnell of Aliquippa farm McConnell's Farm & Market, known for their peach harvests. "But with the peaches, one cool night can crush you for an entire year. Around here, they're not as reliable… I can't be dependent on them because some years I'm going to have zero." Challenges notwithstanding, McConnell's website promises peaches from August into September this year.
We will be heading out to farm stands and farmer's markets for the next few weeks, looking for the perfect peach. Why? We have plans for these delicious, tree-ripened, locally grown delights. Here are a handful of recipes we will be choosing from:
PEACH COCKTAILS
Farm to Happy Hour!
PEACH DINNERS
Ripe for enjoyment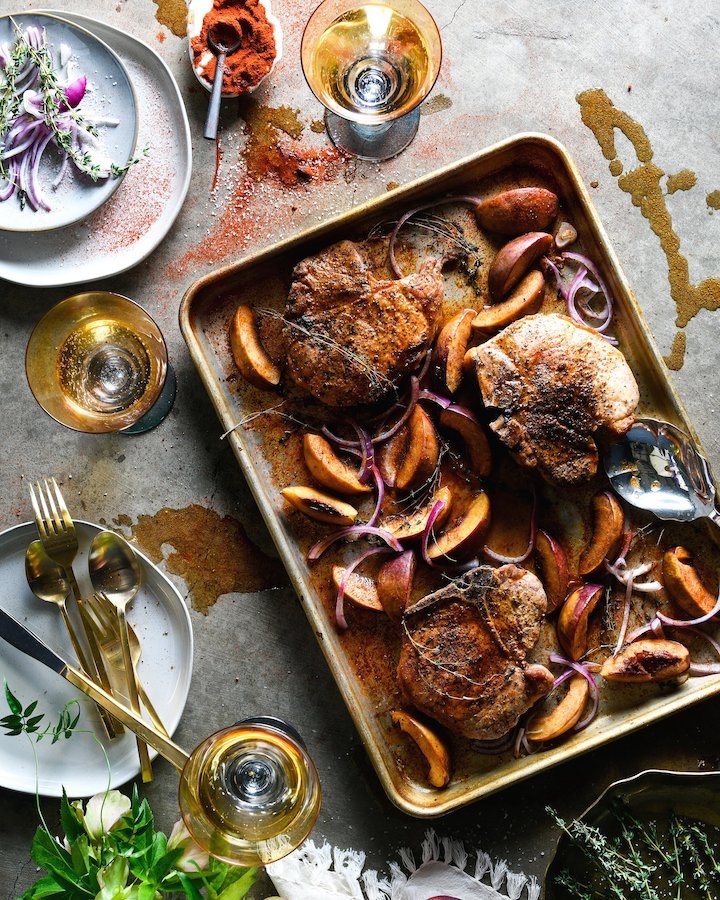 PEACHY KEEN
Blue-ribbon desserts to finish a great meal