It is the season of gifting, one of the five languages of love (alongside touch, time, affirmation, and action). Whether the gifts you give are tiny statements of thoughtfulness or major monuments of adoration, you can find something inspiring from local boutiques and makers. Perhaps shopping local is a sixth love language–one that speaks to lively main streets and praises vibrant Pittsburgh neighborhoods!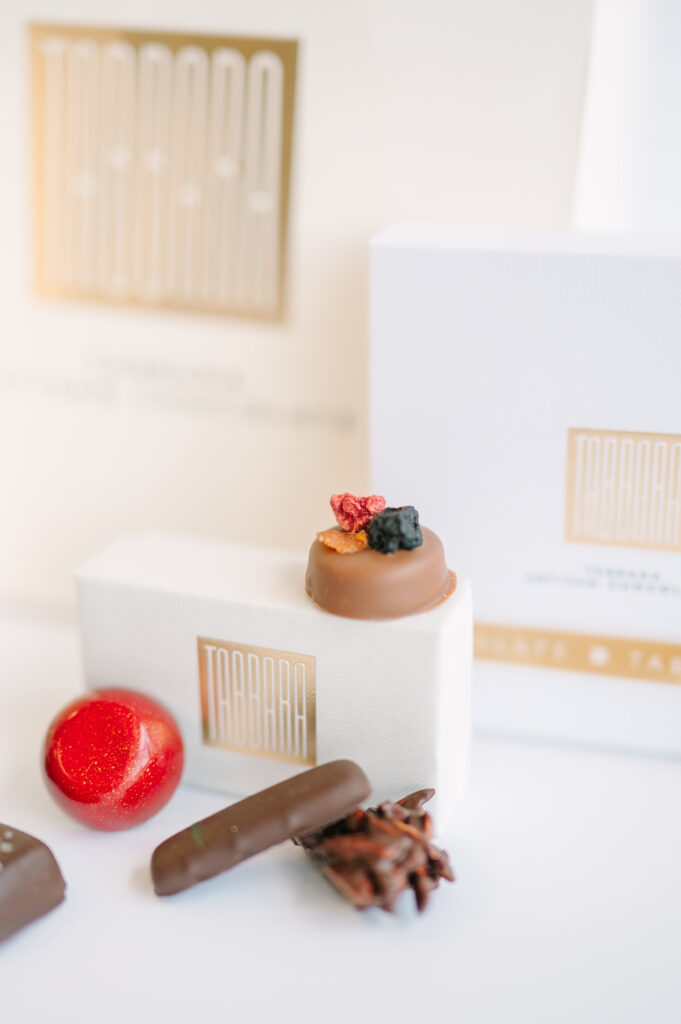 Available at six Pittsburgh boutiques and online, this third-generation family affair makes delicious and sophisticated bonbons with recipes inspired by glamorous Beirut of the 1950s. They are perfectly giftable … if you can resist enjoying them all by yourself.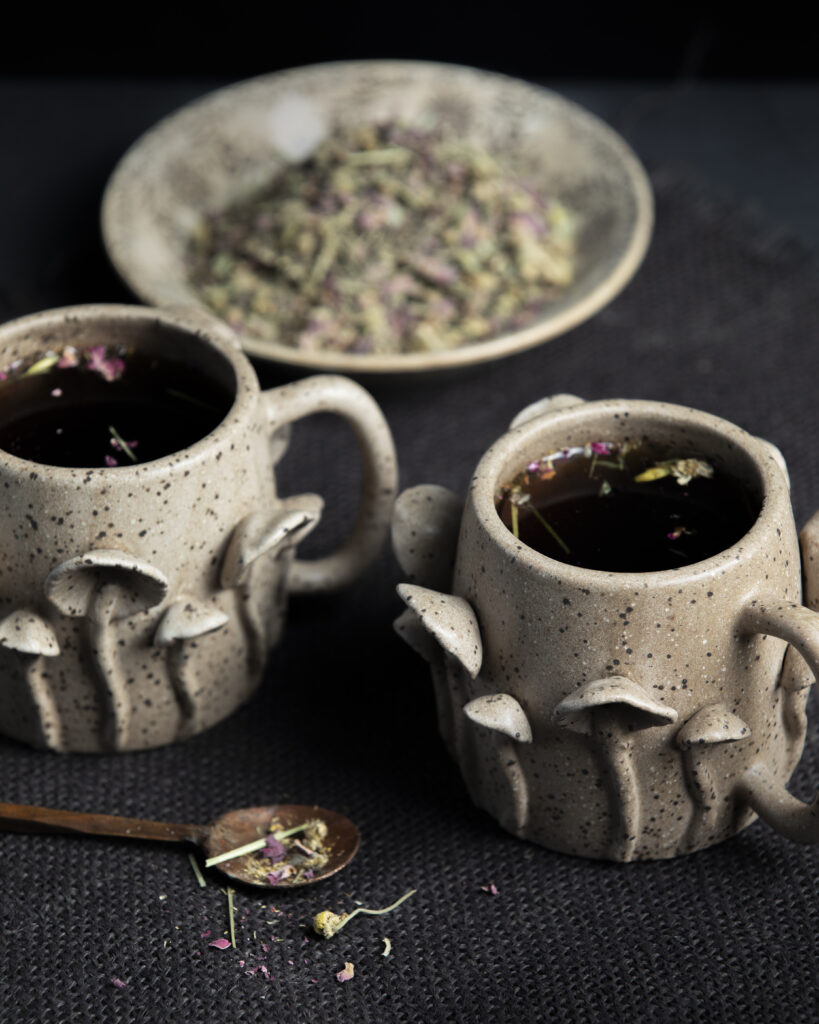 Fresh flowers. Zany ornaments. Thoughtful gifts. A friendly hello. You'll find all of these here, in addition to hand-sculpted mushroom mugs and chock-full-of-herbs teas to calm your nerves.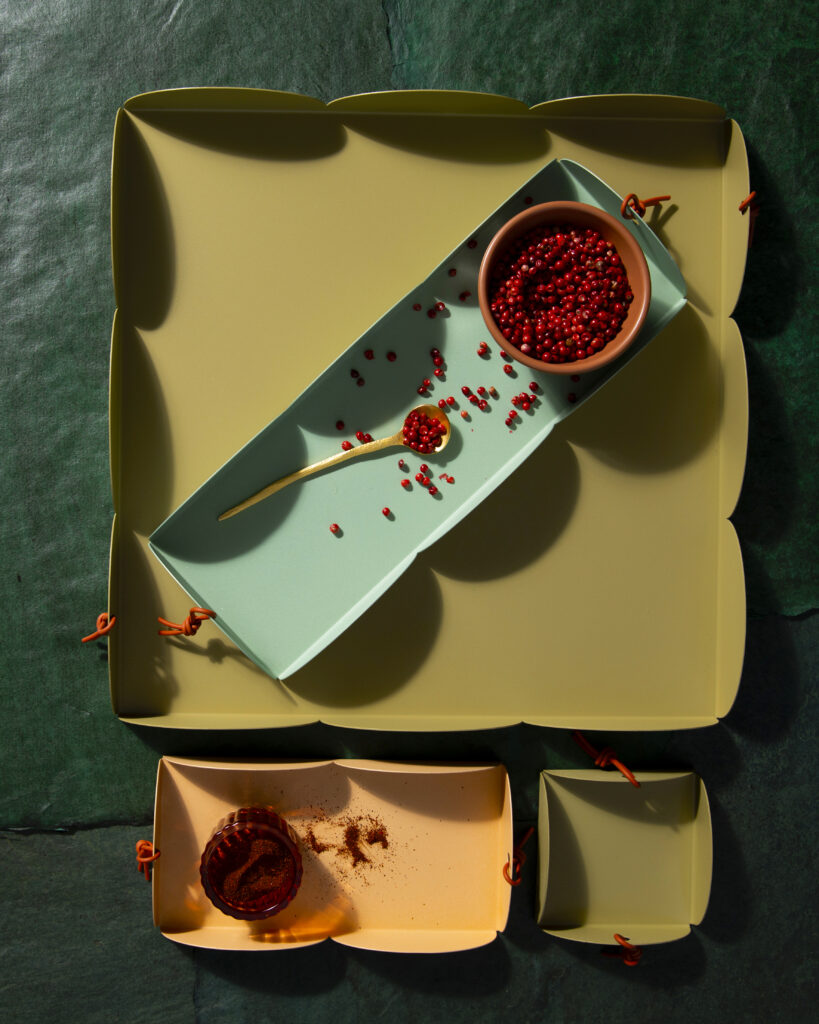 A set of nesting catch-all trays keeps you organized. Made of tough recycled steel in classic shapes, they will withstand the test of time with élan. 
Coffee lovers worldwide acknowledge the excellence of Italian caffè. Brew your own with these Made in Italy moka pots, available in pink or mint in 12-, 9-, 6-, or 3-cup sizes. Sip liberally. When someone asks you how you are, you're bound to respond with a lively benissimo! 
Each year, Kingfly's Nocino is launched just in time for the holiday season. It's (Italian) tradition! They source local unripe walnuts in summer-harvesting from farms, friends and family. It takes a village, and theoutcome after many weeks of production is a dark liqueur with a sweet, balanced, amari-like earthiness.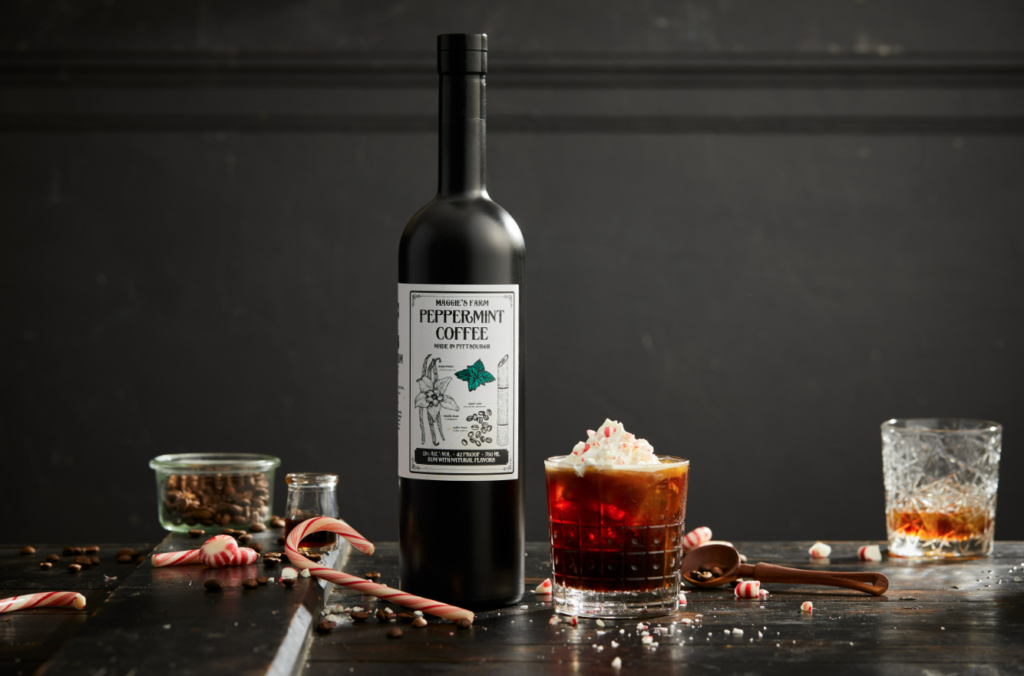 Maggie's Farm's flagship coffee liqueur is made from in-house the cold-brew from their own custom roast of coffee beans roasted by Commonplace Coffee in Pittsburgh. They blend the cold brew with their own rum, brown sugar, and Madagascar vanilla beans. The addition of peppermint in the winter seasonal variety is available every year after Thanksgiving and into the winter months.
Story and Curation by Keith Recker, Dominika Bronner, and Melissa Swenda / Styling by Dominika Bronner / Photography by Dave Bryce

Subscribe to TABLE Magazine's print edition.