Even a beautiful, well-maintained midcentury house in Fox Chapel can have a clunker of a kitchen, usually the result of an ill-advised reno along the way. Designer Katy Popple was tasked with creating a new one for a couple and their four small children that would feel authentic to the rest of the house. And it all started with wood. "To me, walnut is the be-all of midcentury kitchens." Her clients loved the idea, not in small part because the existing room was done up in an unappealing white laminate — they welcomed the dramatic change. The family had only recently moved in, so the kitchen would set the tone for future renovating and decorating.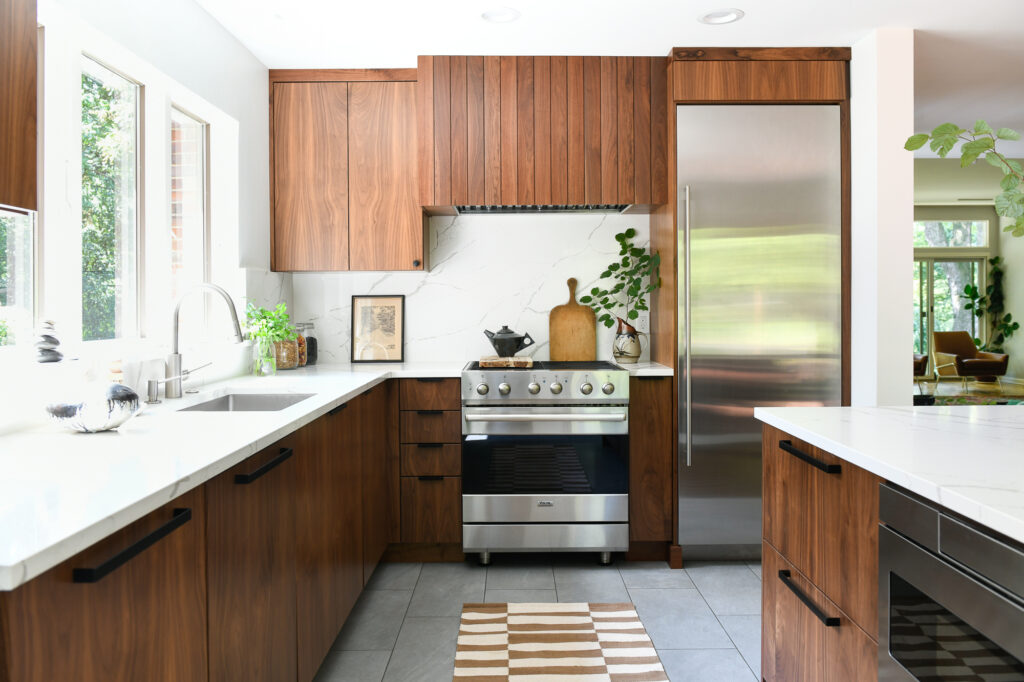 The kitchen itself had a small footprint, so Popple removed the wall between it and the dining / living area and put an island put in at the divide. Technically, the square footage remained the same, but the effect was to make it feel significantly larger.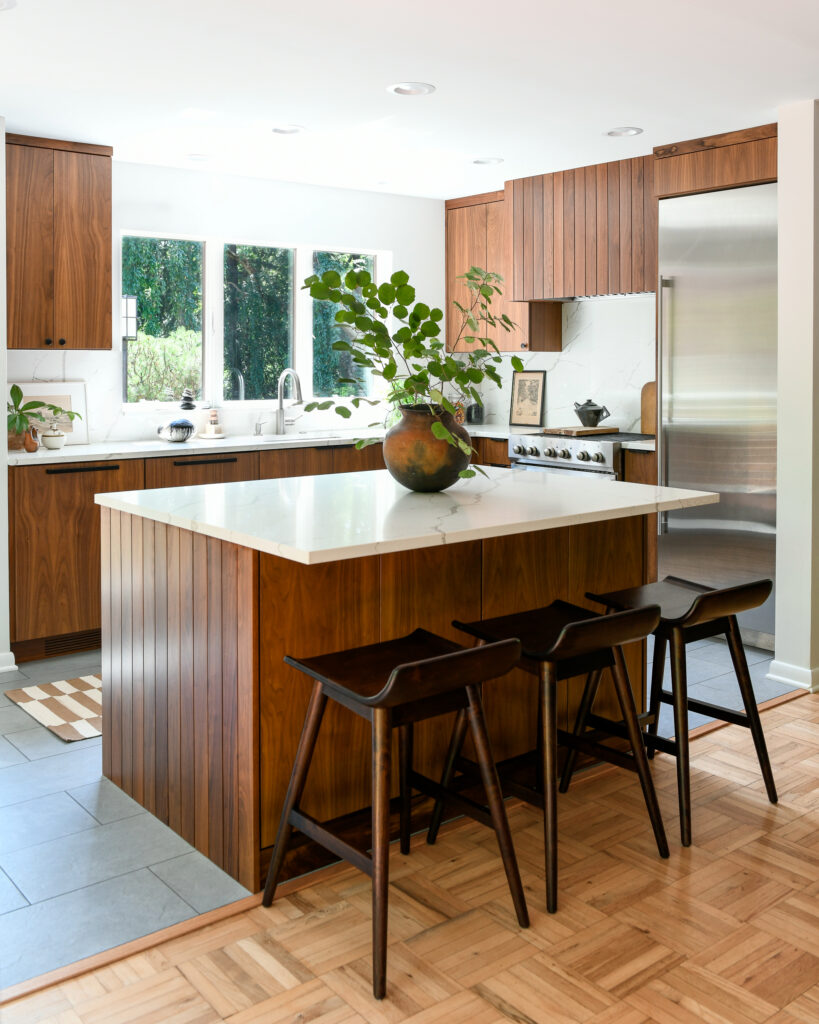 In homes with young families, Popple likes to use durable and easy-to-maintain porcelain tile on the floors, here in a slate look with a textured surface. A Ralph Lauren runner between the island and sink adds pattern and texture but still feels period-appropriate.
The simple yet striking cabinetry matches a solid slab backsplash and counter tops in quartz. They kept the original SubZero fridge but, oddly, the freezer was originally in the nearby pantry. So Popper put freezer drawers (and a microwave drawer) in the island. There is also some storage on the opposite side.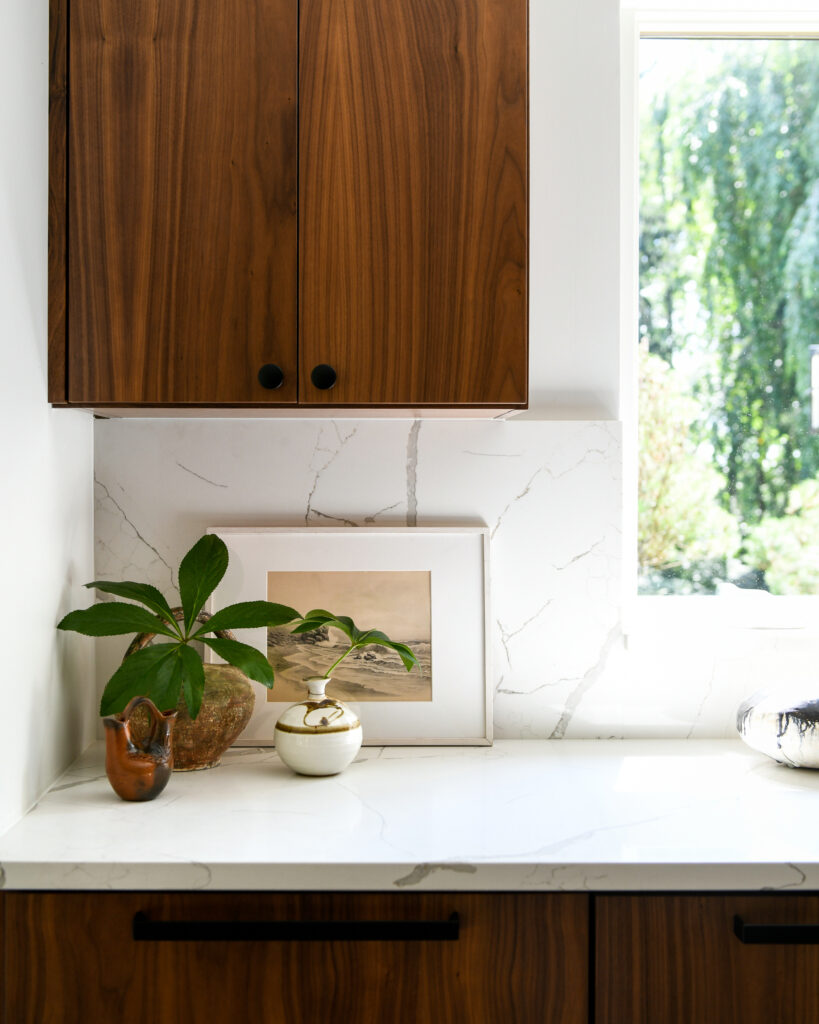 In the adjacent laundry room, there is a large set of cabinets, one of which serves as a pantry, the other a place for laundry baskets and supplies. The wood is intentionally paler white oak, both to give the room its own character and to make up for less natural light. The room is also a primary entrance, so the clients wanted it to have a finished look.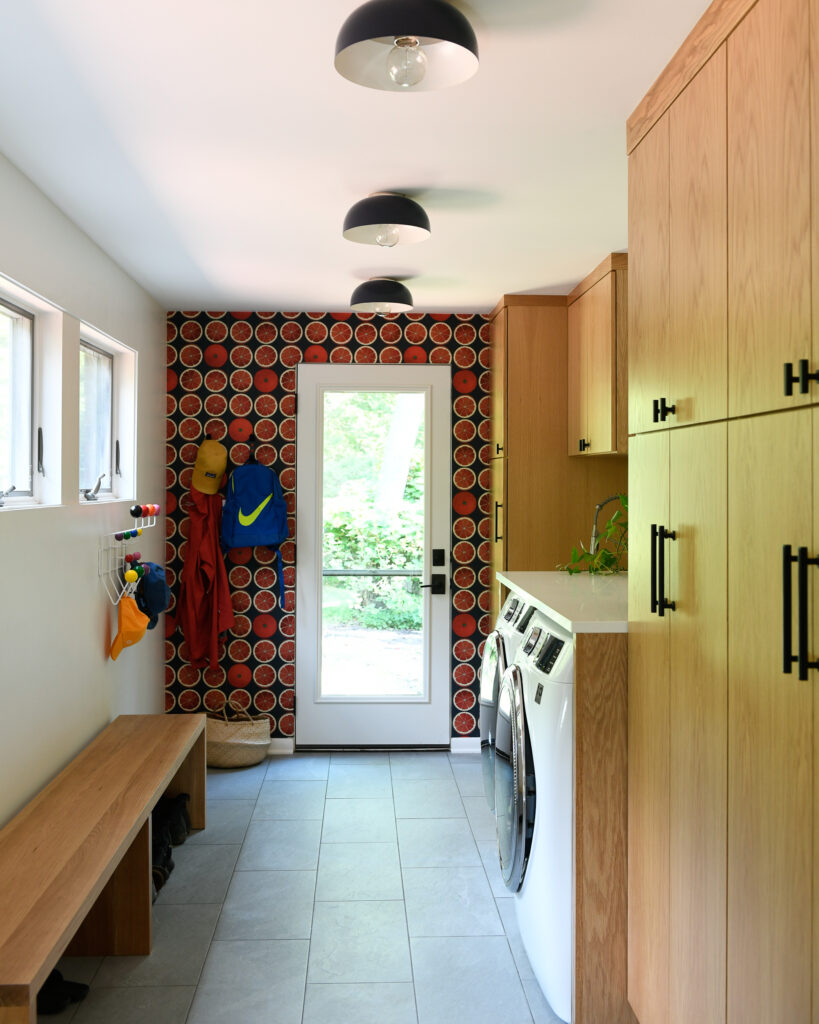 At the same time as the kitchen, Popple renovated the primary suite's bathroom, converting it from an odd warren of rooms into a single, cohesive space plus a separate powder room. The clients wanted colorful tile, a floating vanity, and a walk-in shower with a rainhead fixture. (There are tubs elsewhere in the house so they didn't want one here.) Vertical tiles and bold, streamlined fixtures and hardware in black create a graphic feel that is, again, appropriate to the mood — and bones — of the house.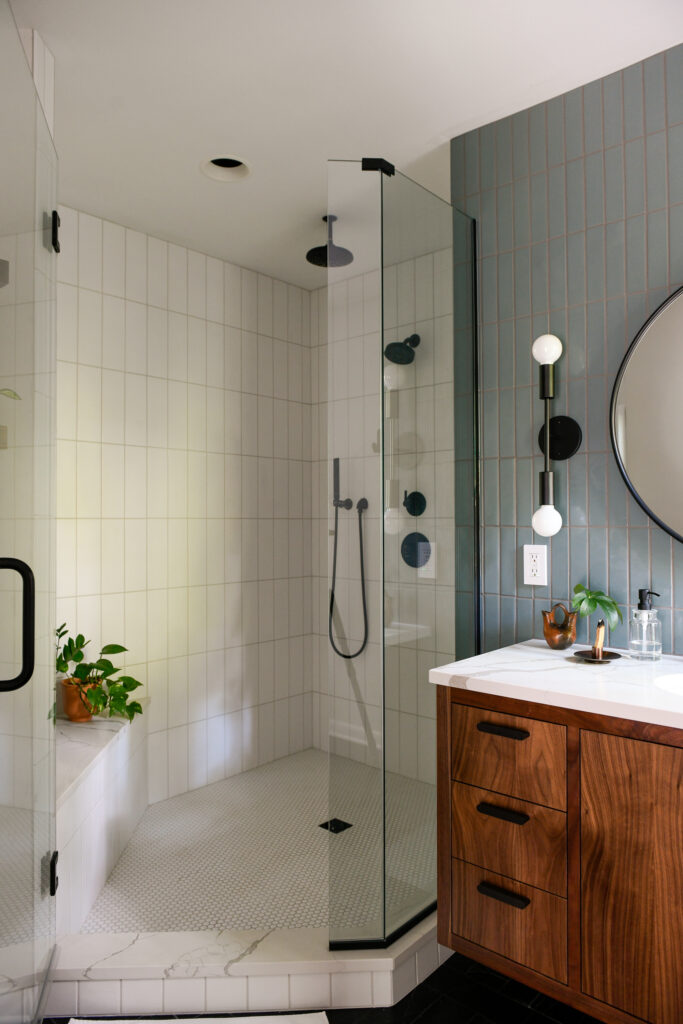 Appliances
Subzero 36″ Refrigerator Only
Viking Range
Subzero 30″ Panel Front Freezer Drawers
Sharp 30″ Drawer Built-in Microwave
Bosch 800 Panel Front Dishwasher
LuxeAir Exhaust Insert
LG Washer and Dryer
Sources
Fireclay Tiles in Master Bath
Cedar and Moss Bathroom Sconces
Delta Trinsic Bathroom Hardware
Kitchen Cabinetry: Myers Custom Woodworks, Franklin, PA
Quartz Counters and Backsplash from Ultimate Granite
Story by Stephen Treffinger / Photography by Erin Kelly
Subscribe to TABLE Magazine's print edition.