This summer, it was announced that Pittsburgh food hall Galley Bakery Square would soon be under new management, changing hands from Galley Group to Shaka Restaurant Group. Renamed to City Kitchen, Hoa "Summer" Le — the CEO of Shaka Restaurant Group and owner of two of Galley's most popular concepts, Somi and Elevate — sits at the helm of this transition.
"Launching City Kitchen is a big change," Le explained to TABLE Magazine. "It's both fast and surprising. My mom taught me the value of hard work, and we're doing a lot of that. We offer more than just food; we offer an experience, a feeling, a memory. Our staff is among the best in Pittsburgh. Building this team was challenging, but we succeeded."
Le's Somi and Elevate kitchens — Asian and American comfort food, respectively — will continue to operate out of City Kitchen, with two new entrants debuting this month. On September 12, Shaka, which could previously be found at the North Shore food hall Federal Galley, turned on its stoves to bring authentic Hawaiian flavors to East Liberty. 
Shaka offers dishes like house-smoked Kalua pork, hula chicken, and expansive poke offerings. Le traveled to Hawaii in order to find the perfect cuisine for Pittsburghers to experience.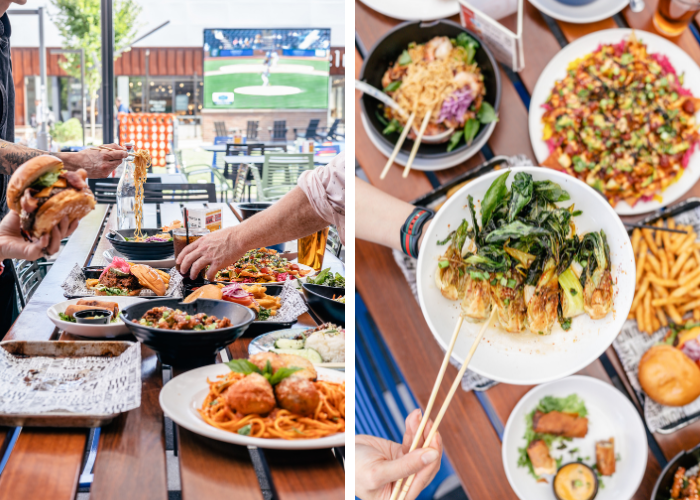 "It was a journey of discovery, from sampling local food trucks to dining at Iron Chef Morimoto's iconic Honolulu's location. Each taste deepened our appreciation."
Then, on September 19 comes Charred, a gourmet burger hotspot, echoing the success of City Kitchen's Elevate. "Customers requested more burgers, and we already sold a lot," Le said. "So, we started researching and building Charred's concept kitchen."
So, what makes City Kitchen different from Galley Bakery Square? The former's very specific way of treating and approaching its staff. Where Galley Bakery Square brought in chefs of promise and let them open up their own company within the space, essentially showcasing talented chefs, City Kitchen works more as a restaurant incubator with a co-ownership model.
"We're figuring out what restaurant concepts really work," explained Joel Johnson, City Kitchen's director of marketing. "Then, the ones who show the most promise, they will eventually get help starting their own restaurant outside of City Kitchen."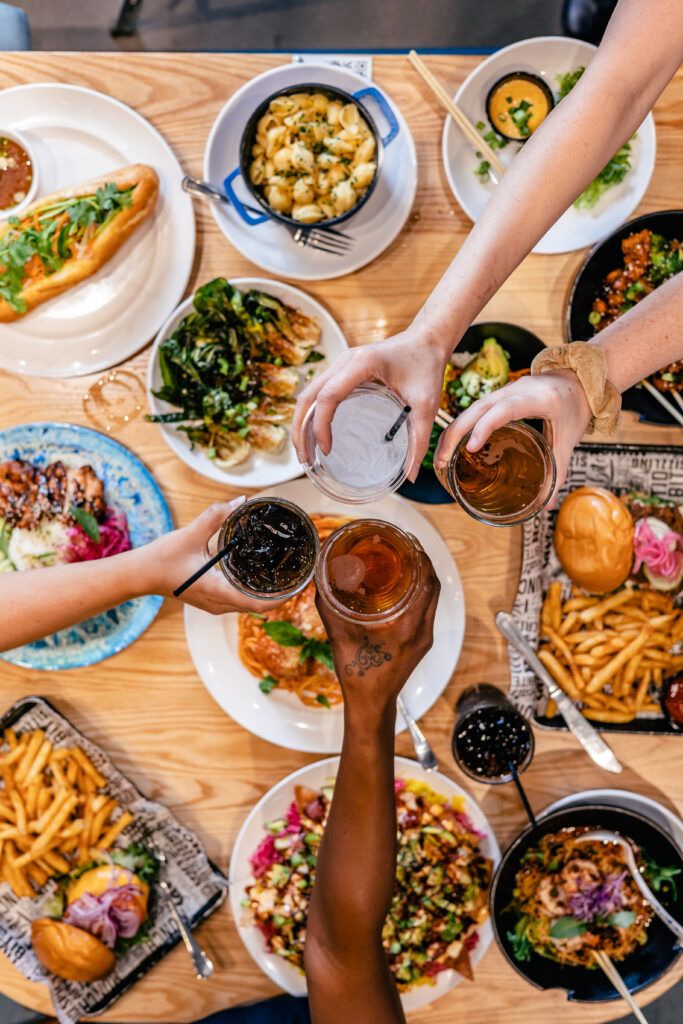 City Kitchen will also be upscaling the business's service model. While there won't be waitstaff, there will be section leads to assist guests upon sitting down. For example, for those who prefer not to order digitally, a section lead can take the order for the patron. 
"Our goal is betterment of people's life. Period," says Le. "At City Kitchen, you're not just eating; you're living a story — a tale of quality food, culture, and the power of hard work to make dreams come true. This place serves as a nest for all of us to grow. We hope that people come and become a part of our story."
Story by Jordan Snowden / Photography Courtesy of City Kitchen
Subscribe to TABLE Magazine's print edition.